Your Program Advisory Committee
Program Advisory Committees are required for every college under Minnesota State Colleges and universities which includes a "credit-based academic programs determined by a college to be preparation for initial or continued employment". A Program Advisory Committee is required by Minnesota State Policy 3.31, further explained in Minnesota State Procedure 3.31.1, and is discussed in the Career Program Advisory Committee Handbook.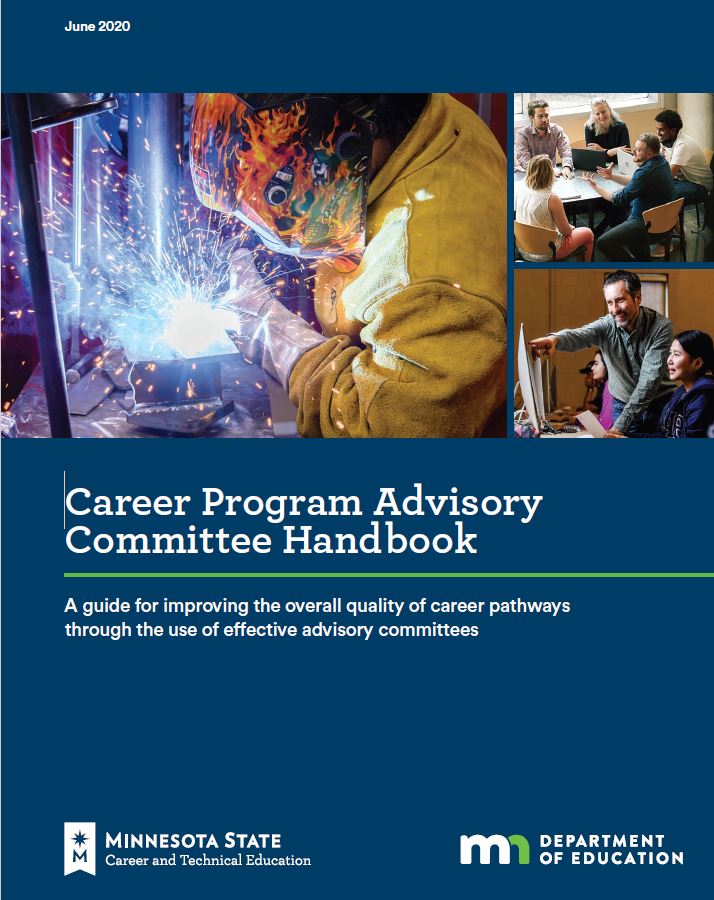 The role of a Program Advisory Committee is to:
identify college program needs and opportunities,
describe the current status and dynamic nature of its industry and/or occupation(s),
provide guidance and advice on initial development, accountability, expansion, and closure of academic programs or related program clusters at the college or with related programs at high schools, colleges and/or universities, and
review the intended competencies and other learning outcomes associated with the program on an ongoing basis.
NTC includes a review of Student Learning Outcomes with each Program Advisory Committee on an annual basis as part of the Annual Student Learning Outcome Improvement Plan & Report.
Attach minutes for the Advisory Committee meeting to the form.
Resources