We understand life can be unpredictable. Unexpected costs and needs can cause significant stress and impact your academic success and personal wellbeing. That's why at Northwest Tech, we are working together to provide support to currently enrolled students.
Aid may come in a variety of forms, including emergency appointments and help with communication, grants, loans and/or campus and community resources. Below are some of the resources available on campus and throughout the community. Additional resources are also available across campus.
If you need help finding the right resource, contact Northwest Tech's vice president of student life and success to help you get started:
Travis Greene, vice president for student life and success
Location: Deputy Hall 311, Bemidji State University campus
Phone: (218) 755-2075
Email: travis.greene@bemidjistate.edu
---
Bridges to Benefits
Bridge to Benefits Screening Tool is a project by Children's Defense Fund-Minnesota to improve the well-being of families and individuals by linking them to public work support programs and tax credits.
Findhelp.org
Find food assistance, help to pay bills and other free or reduced-cost programs, including new programs for the COVID-19 pandemic using findhelp.org.
Minnesota Family Investment Program
The Minnesota Family Investment Program, or MFIP, helps families with children meet their basic needs, while helping working parents move to financial stability through work. Families usually start in the Diversionary Work Program (DWP).
SNAP Supplemental Nutrition Assistance Program
SNAP, formerly know as Food Stamps, helps Minnesotans with low incomes get the food they need for nutritious and well-balanced meals. If you are approved for SNAP, you can use your benefits at many stores, farmers markets and senior dining sites.
Find out if you are eligible for SNAP benefits.
United Way 2-1-1
Northwest Technical College and Minnesota State have partnered with United Way 211 to establish a statewide basic needs resource hub. The basic needs resource hub provides Northwest Technical College students access to basic needs resources and support available on campus and in the community via phone, text, or chat 24 hours a day and 7 days a week.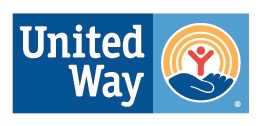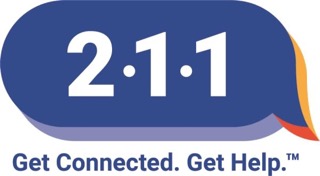 United Way 211 provides free and confidential health and human services information. They are available 24 hours a day, seven days a week to connect you with the resources and information you need. If you're looking for information about services available in your community for you or a loved one, they can help.
Text MNHELP to 898-211(TXT211) or call 211 (toll free at 1-800-543-7709) to speak with one of their highly trained information and referral specialists. Your call is completely confidential, and they have call menus in English, Spanish, and Hmong. Interpreters are also available for any language.
Visit the 211 website to learn more or to explore resources and support that may be available.
To search the 211 database of basic needs resources online, please visit the student basic needs website.