Welcome from the Director of Civil Rights and Affirmative Action
I want to begin by welcoming you and thanking you for your interest in our work to being an affirmative and inclusive employer. Our college strives to provide accessible and equal employment opportunities for all applicants, candidates for hire, faculty, staff, and administrators. To meet this ever-moving target, we are intentional in our affirmative action program. I invite you to become familiar with our efforts and reach out regarding any questions you may have on our process.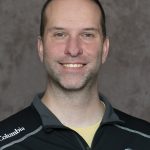 Nicholas Taylor
Director of Civil Rights and Affirmative Action
Location: Northwest Technical College, Room 311
Phone: 218-755-4053
Email: nicholas.taylor@bemidjistate.edu
Office Email: affirmativeaction@bemidjistate.edu
Biography
2022-2023 Priorities
Implement 2022-2024 Affirmative Action plan

Evaluative Praxis

Diverse Recruitment Catalog

Training Program

Equity-Minded Position Description
Affirmative Action Program
We utilize a comprehensive model that addresses the unique compliance, recruitment, education, and retention needs of the College. It is our goal to become transformative, anti-racist, inclusive, and equitable in our access to opportunities, talent development, and outcomes for our employees.
It is our policy to provide an employment environment free of any form of discriminatory harassment as prohibited by federal, state, and local human rights laws. We are committed to providing equal employment opportunities and the best possible service to all Minnesotans.
Affirmative Action Model
Minnesota State Law
"To assure that positions in the executive branch of the civil service are equally accessible to all qualified persons, and to eliminate the underutilization of qualified members of protected groups, the commissioner shall adopt and periodically revise, if necessary, a statewide affirmative action program."  
Minnesota State Board Policy
1B.2 – Affirmative Action in Employment
"Minnesota State Colleges and Universities is committed to and supports aggressive affirmative action steps and programs intended to remedy the historical underrepresentation of persons of color, women, and persons with disabilities in the workforce."