Become a vital member of the dental care team.
The Dental Assisting program at Northwest Technical College provides knowledge necessary to become a chair-side dental clinician, assisting with a variety of dental clinical functions, laboratory tasks and business office responsibilities. The curriculum includes content in dental anatomy, dental radiology, dental pharmacology, dental ethics and jurisprudence and dental practice management, as well as clinical assisting. Certain dental science courses offered in the curriculum will transfer to both Dental Assisting and Dental Hygiene majors if you wish to continue your dental education. Graduates are eligible to write the Dental Assisting National Board Certification Exam and the Minnesota State Dental Assisting Licensure Exam. Upon successful completion of the exams, graduates are certified and licensed dental assistants.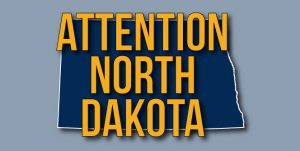 Accreditation
The Dental Assisting program at NTC is accredited by the Commission on Dental Accreditation of the American Dental Association, (211 E. Chicago Ave.; Chicago, IL 50511; (312) 440-4653, and approved by the Minnesota State Board of Dentistry (University Park Plaza; 2829 University Ave. SE, Suite 450; Minneapolis, MN 55414; (612) 617-2250.