BECOME A VITAL MEMBER OF THE DENTAL CARE TEAM.
Dental Assisting students gain technical knowledge and manual skills necessary to enter the dental profession as a chair-side clinician, assisting with a variety of clinical functions, laboratory tasks and business office responsibilities. Classroom and hands-on training will prepare students to perform procedures such as exposing radiographs, placing pit and fissure sealants, taking impressions and managing patient records. In addition, labs, internships and service learning activities offer students real-life experiences and interactions with patients and dental health care professionals. Dental assisting offers a 100% job placement rate as there is currently a shortage of dental assistants in every region of Minnesota.
Guidelines for Infection Control in Dental Health-Care Settings — 2003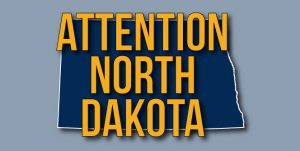 Accreditation
The Dental Assisting program at NTC is accredited by the Commission on Dental Accreditation of the American Dental Association, (211 E. Chicago Ave.; Chicago, IL 50511; 800-232-6108, and approved by the Minnesota State Board of Dentistry (335 Randolph Avenue, Suite 250, St. Paul, MN 55102; (612) 617-2250.
• Commission on Dental Accreditation Posting Form for Third-Party Comments