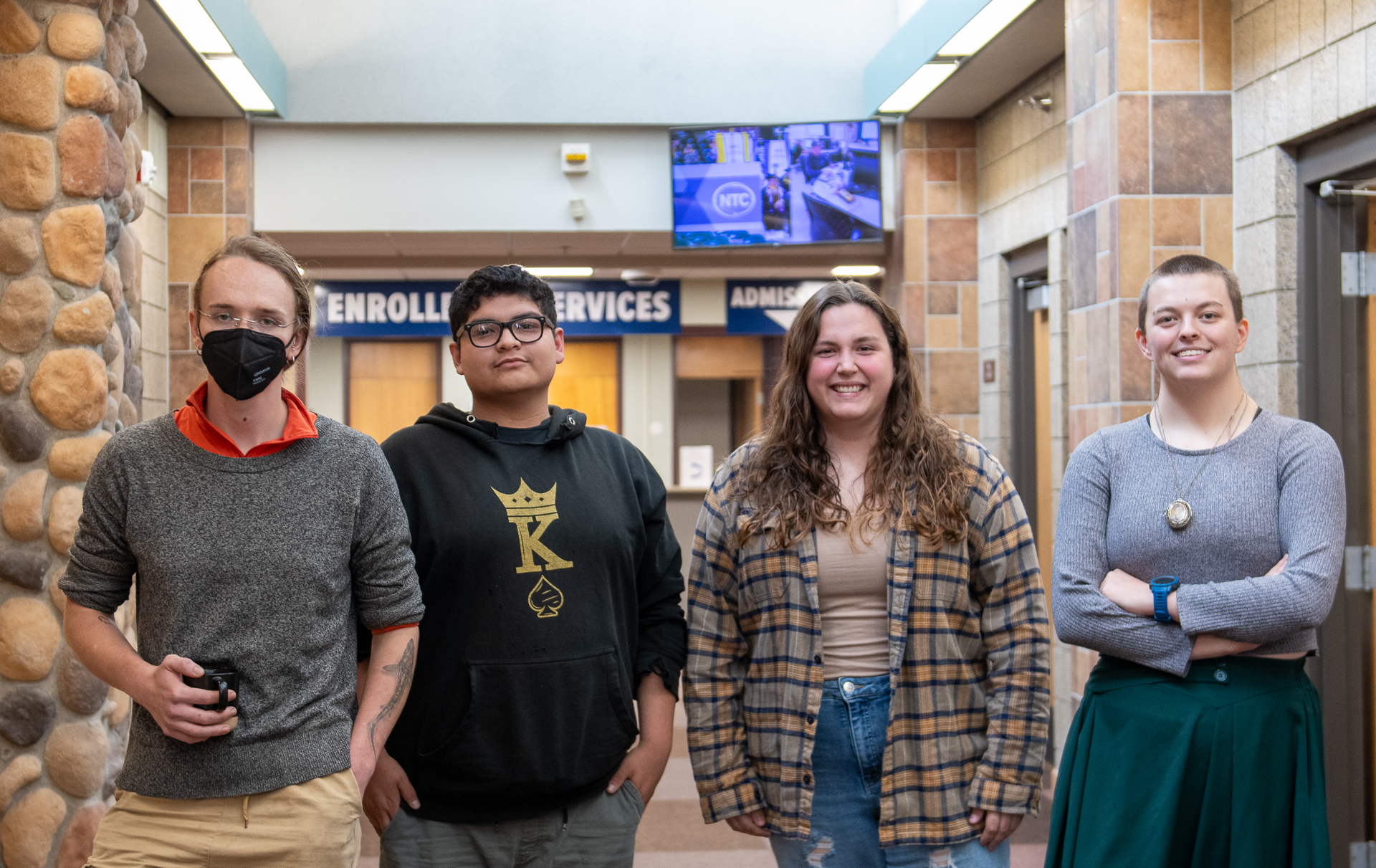 The five students serving on Northwest Technical College's Student Senate have an important job – supporting other campus clubs, coordinating student events and allocating funds for worthwhile projects that benefit the entire campus. Student Senate acts as a resource for NTC students and is advised by two NTC professional staff.
We sat down with this year's senators to learn more about Student Senate.
2023-24 NTC Student Senate
Elle Wilkerson
Senate President
Blue Earth, Minn.
Commercial Refrigeration
Brooklyn Borwege
Vice President
Walker, Minn.
Nursing
Eve Hansen
Secretary
Taylors Falls, Minn.
Electrical Construction
Danika David
Treasurer
Nevis, Minn.
Plumbing/HVAC
Kyler Patterson
Public Relations
Ponemah, Minn.
Automotive
What does Student Senate do?
Eve: "It's an advocacy group for NTC students, by NTC students, to support student interests at the school."
Elle: "We're a campus community group that plans events, has fun and tries to better NTC while we're at it."
Why did you get involved in Senate?
Kyler: "I felt like I wanted to do more on campus. It was a heat of the moment thing, but I'm really enjoying it."
Elle: "I got involved from a past Student Senate advisor. I realized I could help people, and I really like volunteering."
What Senate project are you most proud of?
Elle: "Last year we upgraded the NTC Free Store, now called The Market. I got to choose the design for it. I feel pride in my chest whenever I see students go in there."
Danika: "We recently did a highway cleanup, which I'm extremely proud of. It was a cold and rainy day, but we stuck to it and did it."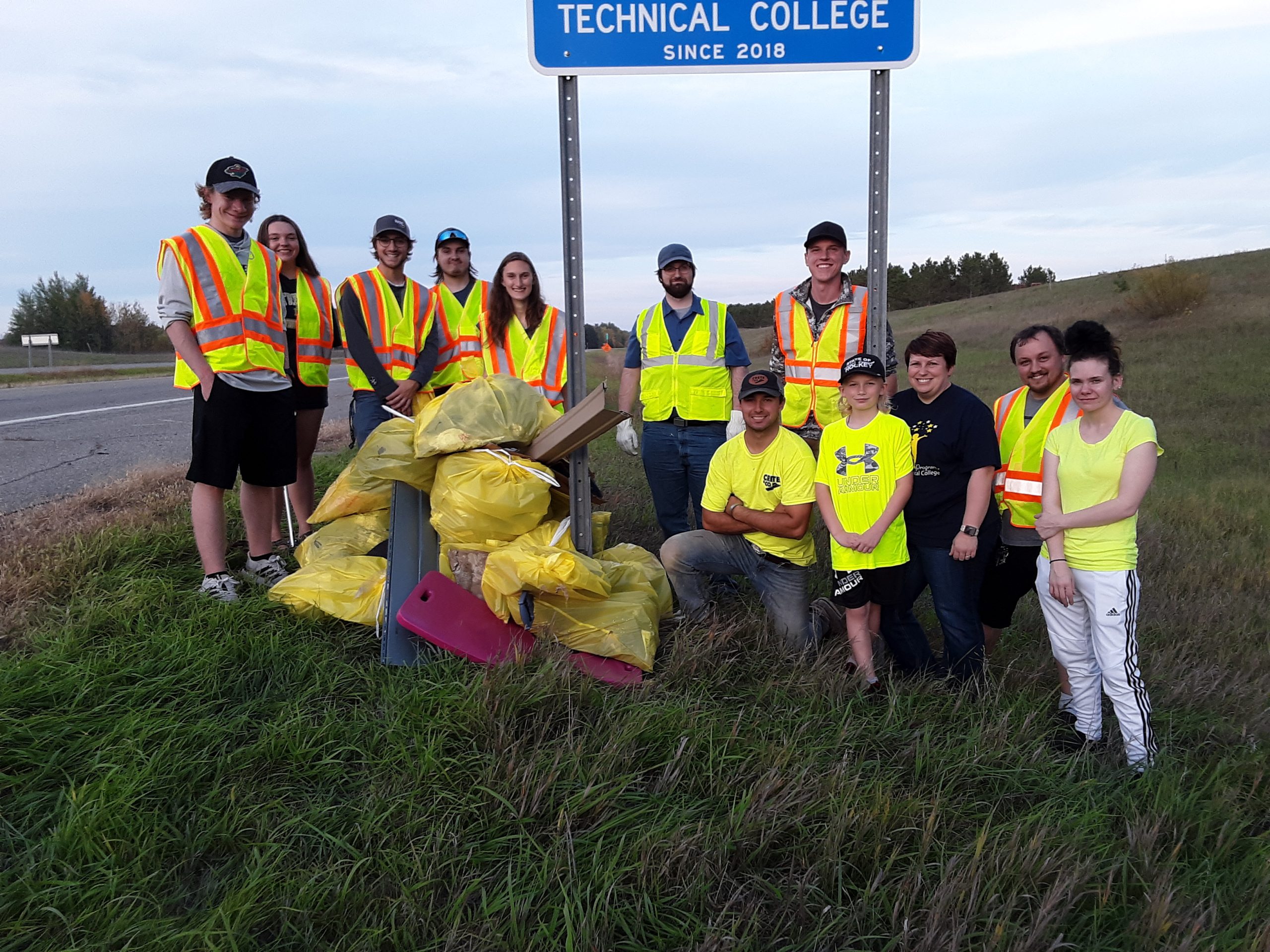 What initiative do you most want to see at NTC?
Eve: "I really want to find ways to involve more students in helping make decisions for NTC. If students have suggestions to make NTC better, they can bring them directly to us as Student Senate."
How does Senate work with NTC students?
Elle: "We have posters promoting Student Senate and our events all over campus. NTC students are always welcome to attend meetings and events."
Danika: "I try to go around and ask people in my program what events and activities they want to see on campus and take their suggestions into account."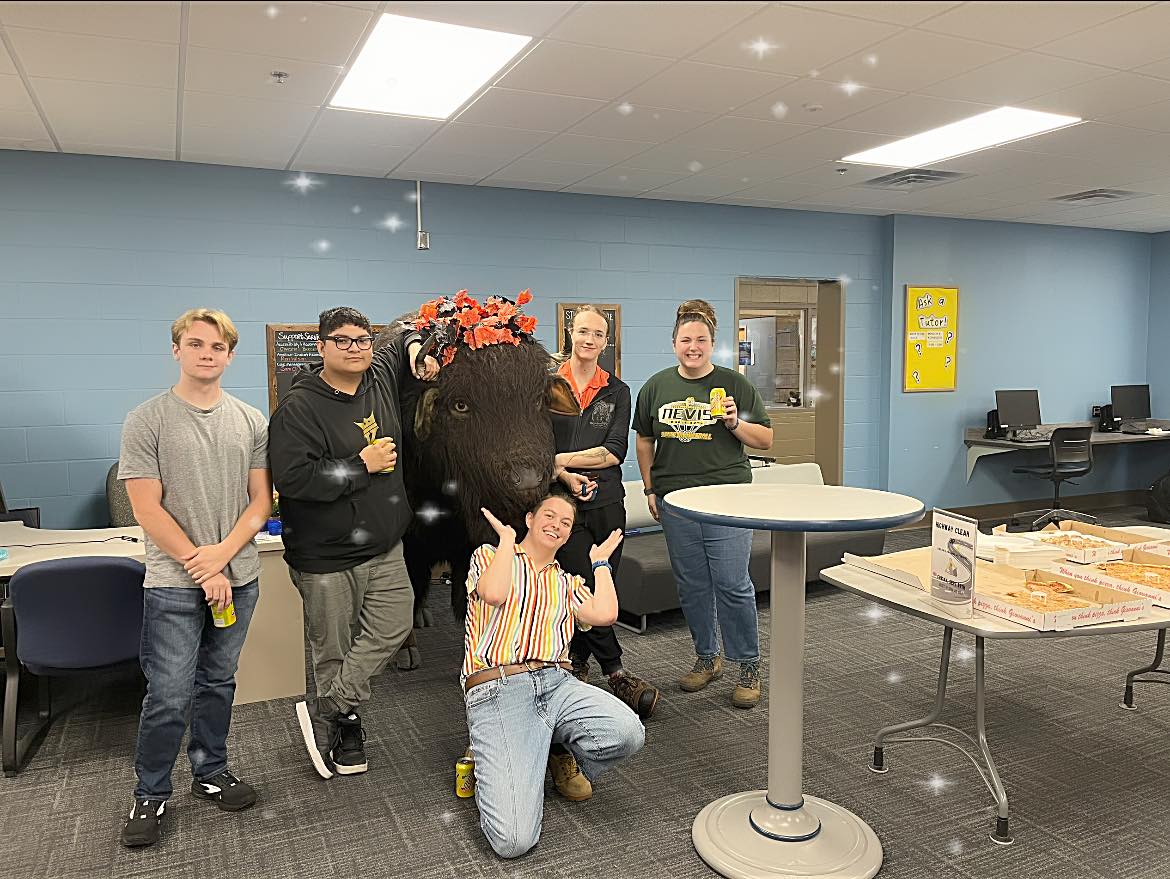 How might your Senate experience help you?
Danika: "I think our Student Senate backgrounds will help us in our future professions by having learned to take initiative, communicate with others and make decisions that benefit everyone."