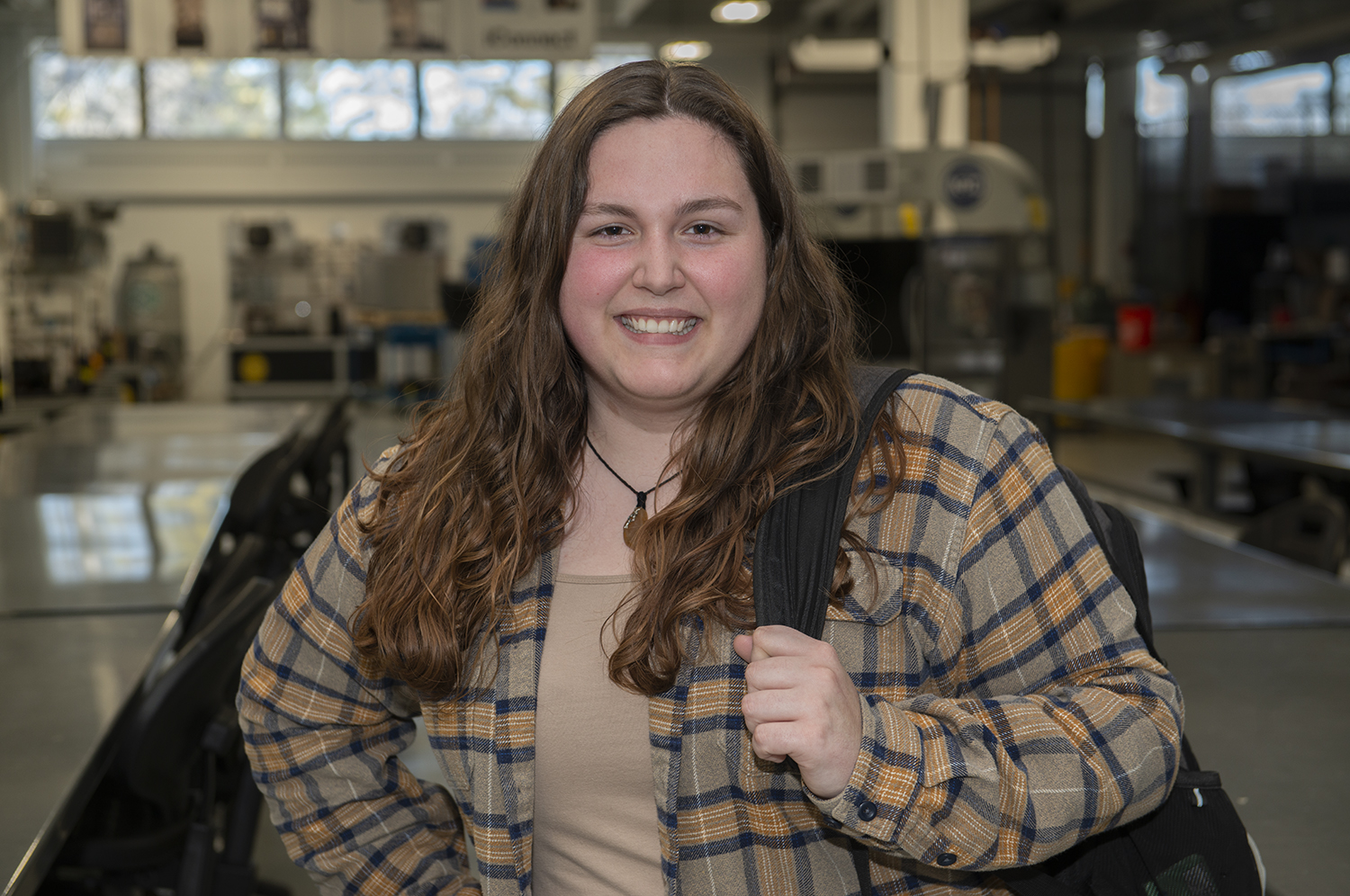 Danika David, a first-year residential plumbing/HVAC student, is making her mark on campus as she pursues a career in an important building trade at Northwest Technical College.
David enjoys the variety of plumbing and HVAC systems discussed in her courses and the practical labs that allow her to get the complete picture of how they function and how to repair them.
"I like working with my hands to create and fix things," David said. "The program helps us get in touch with the work we'll be doing in our careers."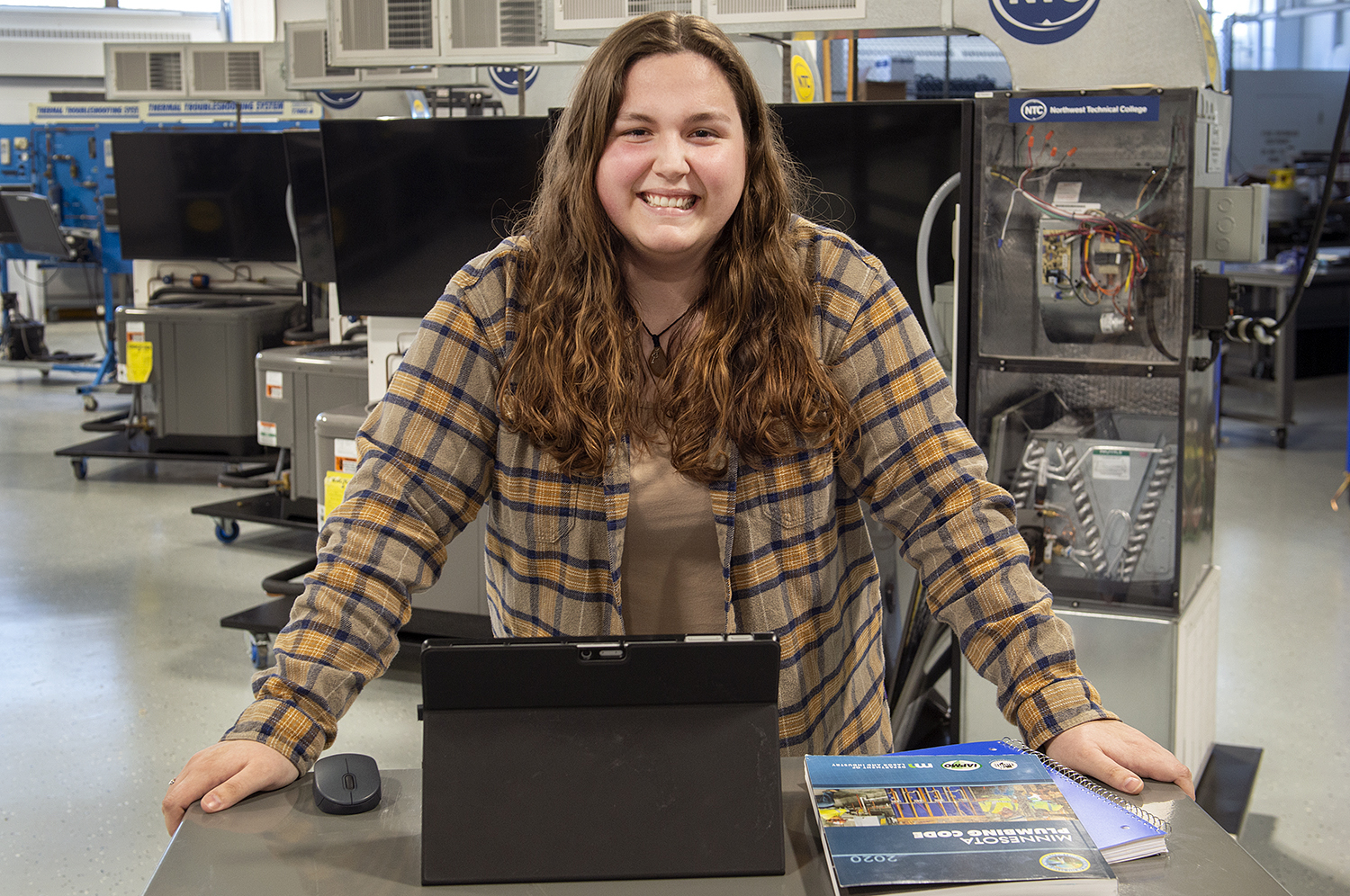 David is from Nevis, a small town about 40 miles south of Bemidji. Being able to live in her hometown and receive one-on-one instruction drew her to NTC's north woods campus.
"I graduated from a small high school, so studying at a college with smaller class sizes made the transition easier," David said.
Small class sizes mean opportunities for David to build relationships with faculty and the campus community, like serving fellow students on NTC's Student Senate. One of several student organizations on campus, student senate coordinates campus activities, promotes good student conduct and allocates funds for projects around campus that benefit those enrolled.
According to David, NTC's programs connect classroom and hands-on learning experiences while creating inclusive opportunities for all students.
"It can be intimidating to be a woman in a field that is dominated by men, but it gets less intimidating as you make your own place in the industry," David said. "My instructors and other faculty members create a welcoming environment for all students."
About Residential Plumbing/HVAC
NTC's specialized residential plumbing/HVAC program provides an understanding of technology-driven, high-efficiency products and their proper installation, operation and repair. Classroom and hands-on courses cover traditional heating systems, water-saving solutions, eco-friendly private sewage disposal systems, renewable energy solutions, thermal solar design and geothermal technology.
Contact
Links