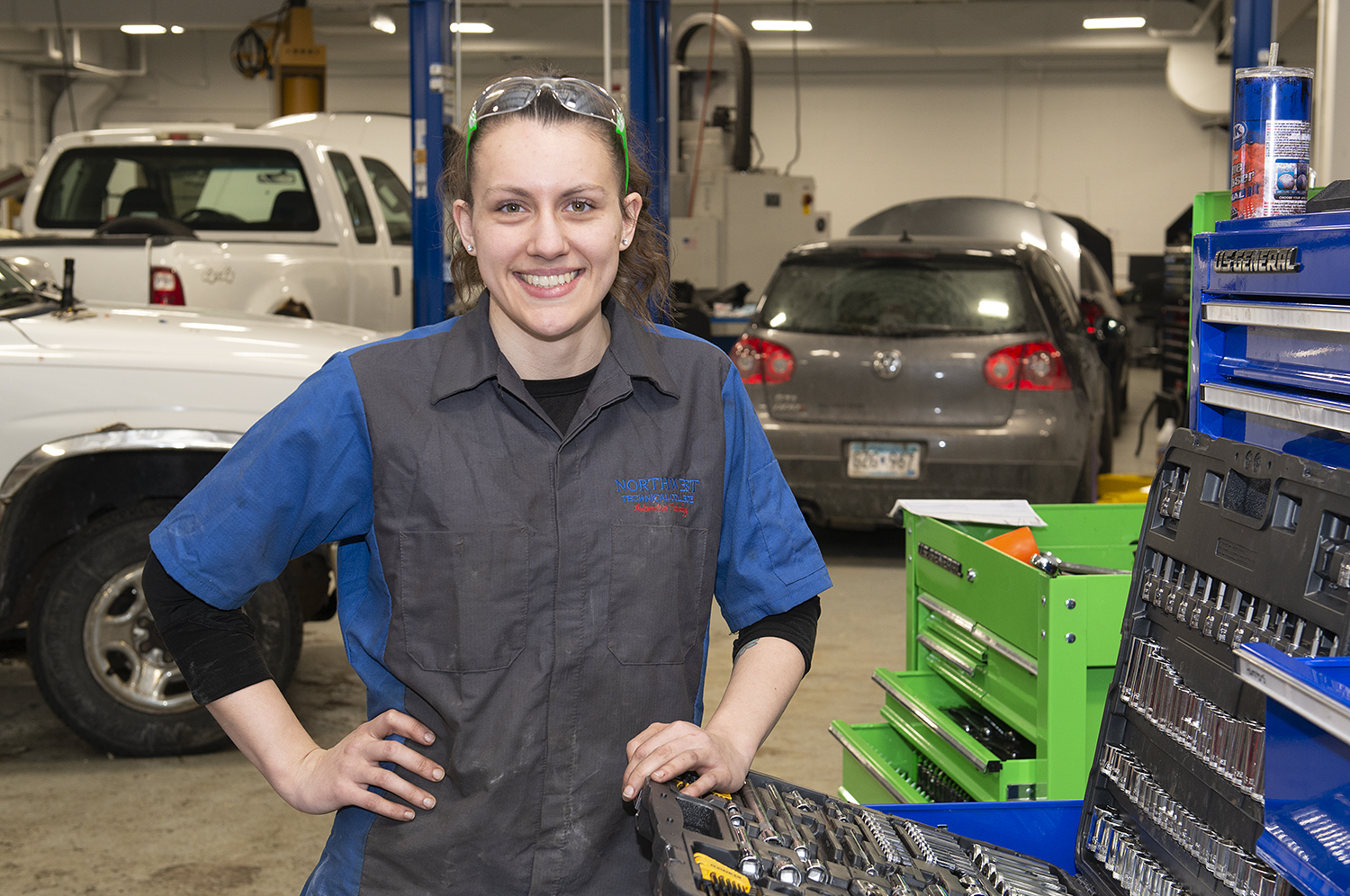 Northwest Technical College student Terra Paulbicke never wondered what career path was right for her; she always knew she wanted to become an automotive technician.
"I found early on what I wanted to be when I grew up. My parents would take me go-karting and to the races at Bemidji Speedway for my birthday," Paulbicke said. "It became something I loved. Vehicles fascinated me and [these experiences] made me want to be part of it."
Paulbicke found a home for that passion in the NTC Automotive Service program after touring the college's automotive lab, meeting her classmates and getting to know her instructors.
"My instructors are incredibly helpful, making sure I understand how automotive systems work, encouraging me and offering help in any moment of doubt," Paulbicke said. "My peers and I have the same mindset of wanting to create a welcoming environment for each other."
NTC's automotive program combines lecture-based learning and lab experiences, allowing students to get their hands dirty by diagnosing issues and repairing vehicles with the same tools and equipment they will use in a professional shop. They learn the basics of automotive electrical systems, steering and suspension components, engine service, hybrid vehicle maintenance and more during the two-year program.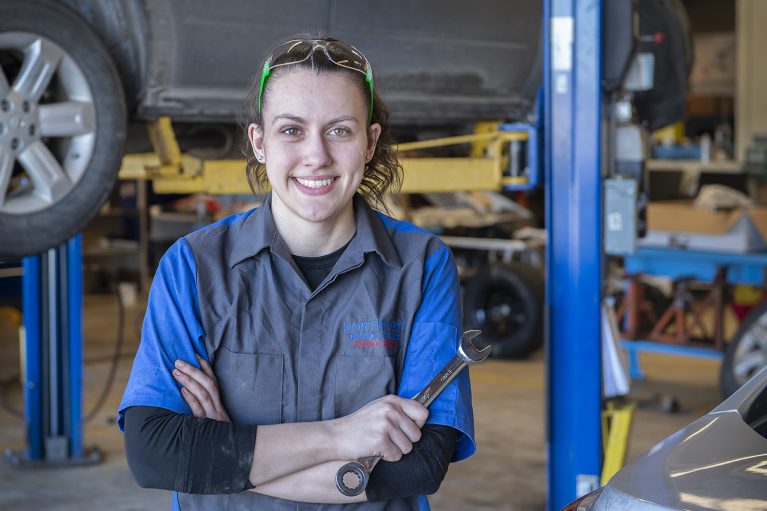 Paulbicke's passion for cars is gearing her up for a career in an in-demand career as an automotive technician. The U.S. Bureau of Labor Statistics estimate 13,000 new technicians will be needed in Minnesota alone through 2030 to keep up with industry demand.
This demand for Paulbicke's growing knowledge motivates her to be the best student she can be. In the process, she is becoming a role model for other women (who only account for 12% of auto technicians in the United States, according to the U.S. Bureau of Labor Statistics) interested in keeping cars on the road as a career.
"I am chasing my childhood dream and if that inspires other women then I am happy to do that," Paulbicke said.
About Automotive Service
The automotive service program at Northwest Technical College features state-of-the-art labs equipped with current service and testing equipment so students are well-prepared to work with today's technology. Throughout their training, they learn the theory and techniques behind a variety of service and diagnostic procedures necessary to maintain the vehicles operating on our roadways.
Contact
Link