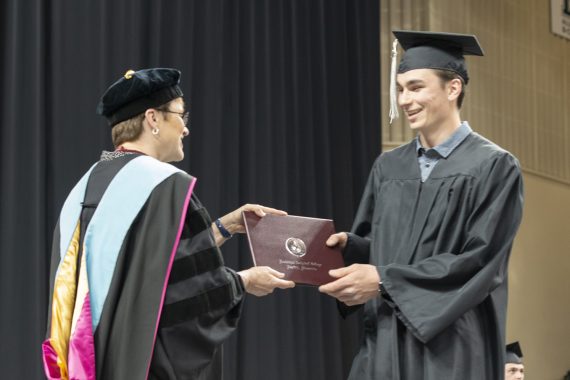 More than 180 Northwest Technical College students celebrated the completion of their certificates, diplomas and degrees at the college's annual Commencement ceremony on May 6.
NTC's 188-member Class of 2022 included:
85 associate of science degree recipients;
23 associate of applied science degree recipients;
54 diploma recipients; and
24 certificate recipients.
96 of the 188 college graduate received honors recognition, reserved for students with cumulative grade-point averages of 3.50 or higher.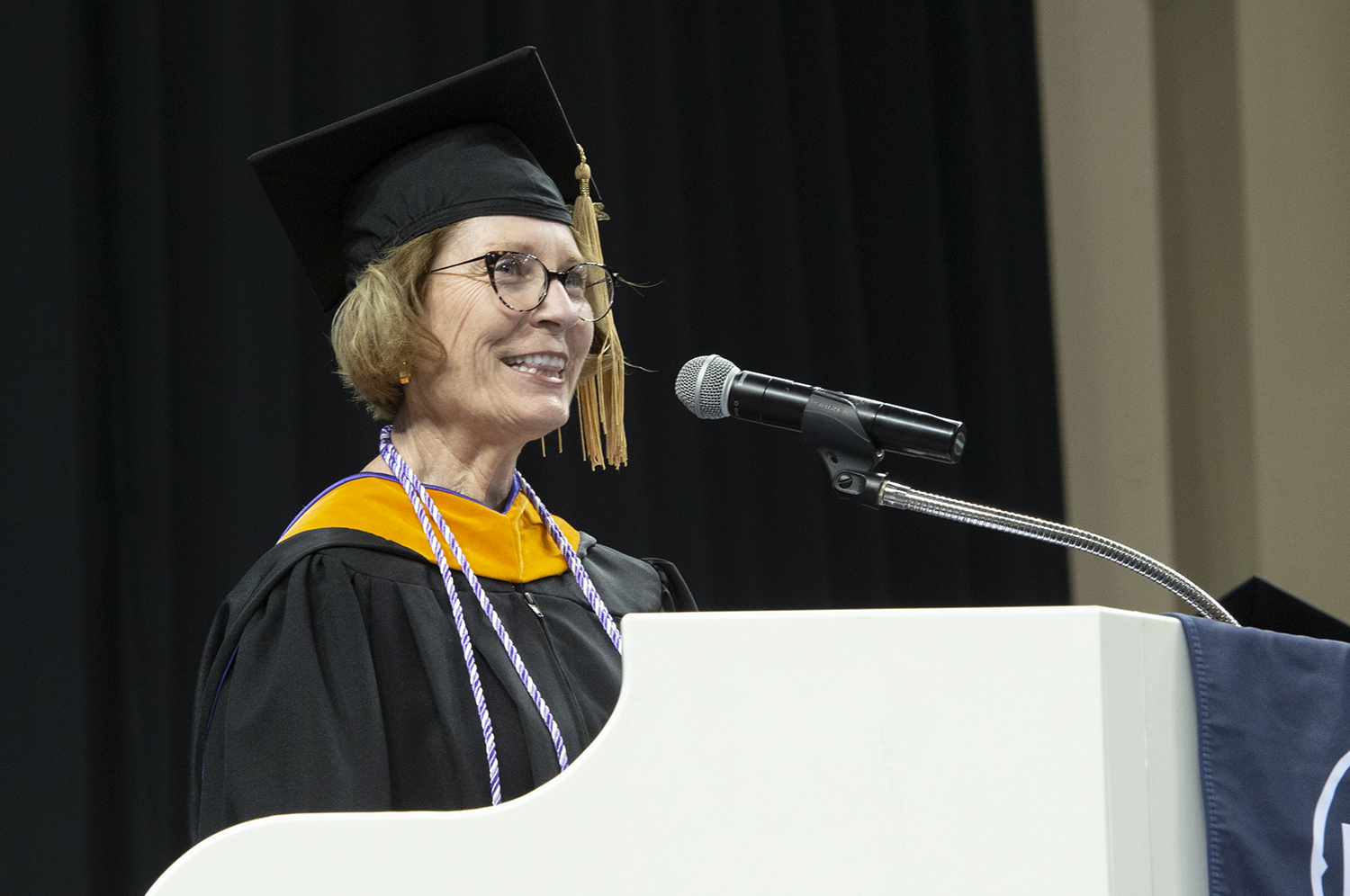 Following performances of the national anthem by Advising and Accommodations Coordinator Christian Breczinski, along with a virtual flag song performance by Eyabay, Dean of Nursing and Human Services Michele Brielmaier welcomed all attendees to the event in Bemidji's Sanford Center.
President Faith C. Hensrud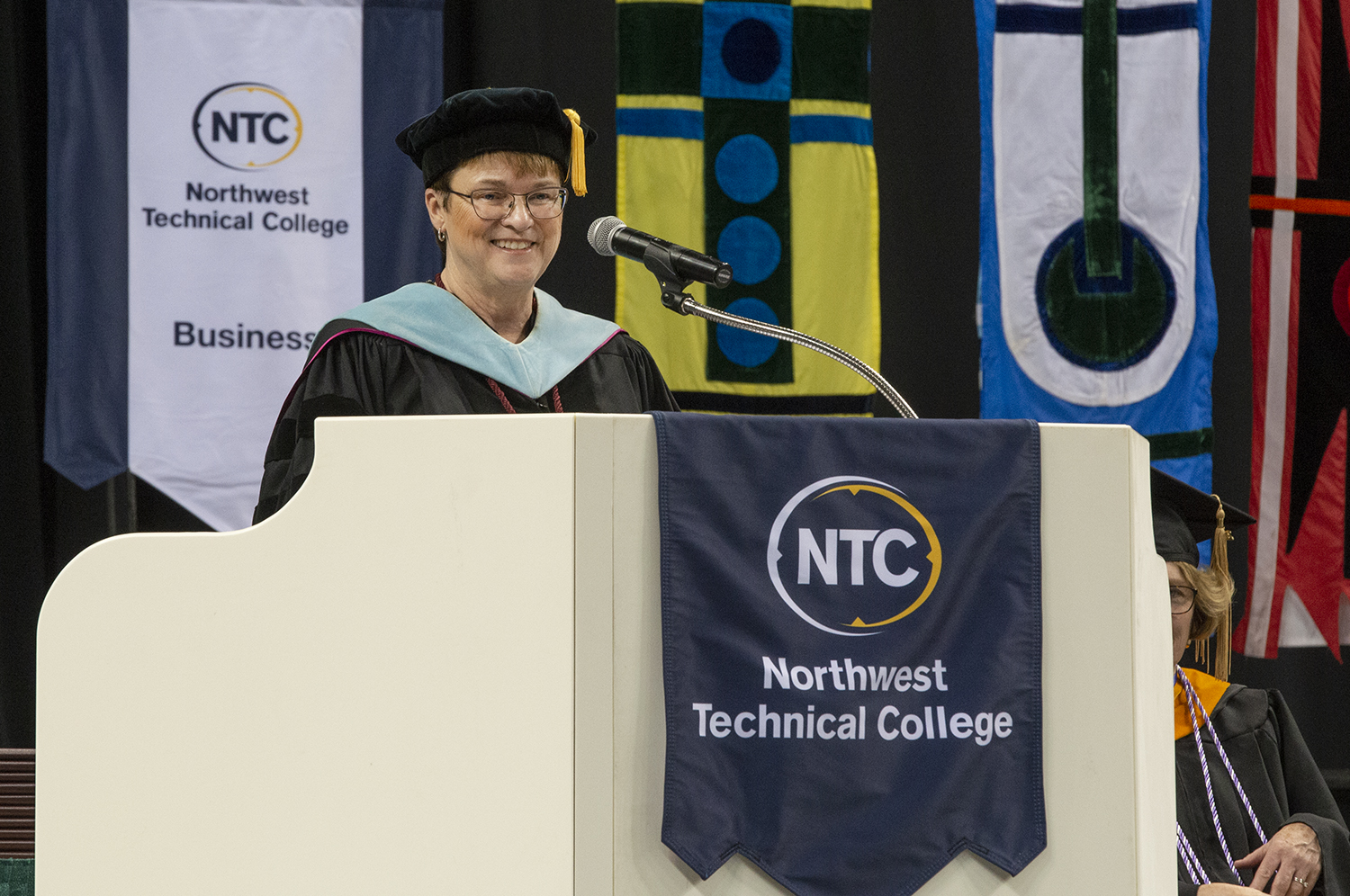 President Faith C. Hensrud congratulated the class of 2022 and commended the hard work it took to reach the end of the year. She also encouraged the graduates to be wise, kind and bold leaders in a changing world.
"Today, more than ever, the world needs you. We need your talents, your ingenuity and creativity and your technical skills. And we also need your passion, compassion and strength," she said.
Hensrud concluded her remarks with three notes of advice: be kind, be wise and be bold.
"Change starts small. It begins in each of you, and blossoms through the interactions you have with others," she said. "By using what you have learned at Northwest Technical College, when you go out into the world, you can, and you will make a difference!"
NTC Student Speaker: Andrew Tarnowski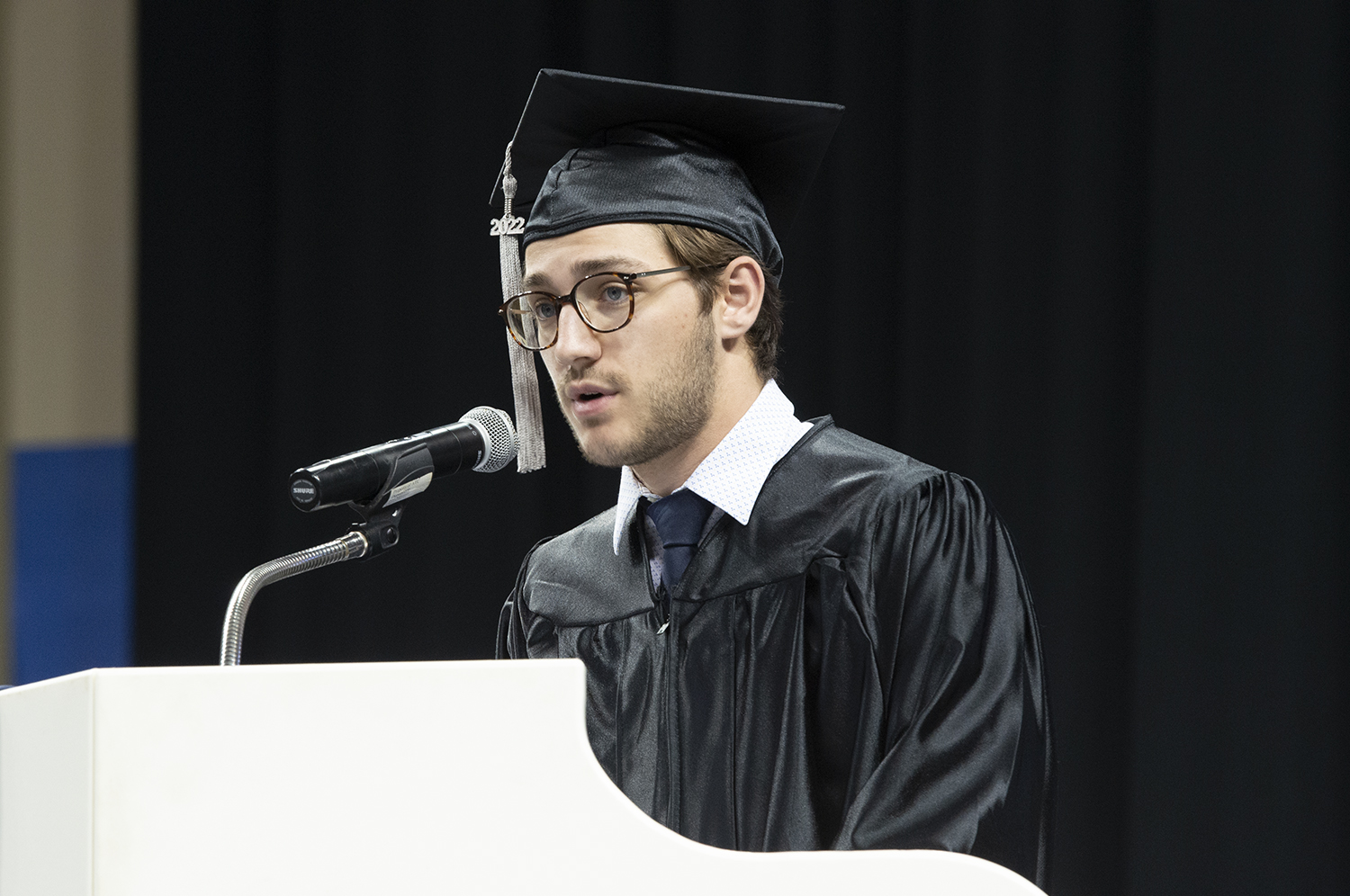 NTC electrical construction and maintenance graduate Andrew Tarnowski addressed the class of 2022. Hailing from St. Paul, Minnesota, Tarnowski was an active participant in the NTC student senate, most recently serving as president. In this role, he represented students on various college committees and brought fun and engaging events to campus, including the first annual De-stress with Pets and end-of-the-year celebration events.
In his commencement speech, Tarnowski applauded his peers for their hard work and encouraged them to continue to face challenges head on.
"This graduation does not lead to an end, but is simply the start of what we are going to do," he said. "I urge us all to hit the ground running and continue to work as hard as we can."
Tarnowski then invited graduates to use NTC's school colors to inspire their futures.
"Many of the careers we are going into are considered blue collar, but that is something to be proud of. Work hard every day and become a force to be reckoned with," he said. "Our second color is gold. Hold yourself to the gold standard. We can become the best there is if we hold ourselves to that. For what is the point of doing in something, if not doing so with the best of your ability, whatever you do do not get lazy."
Kelly Hagen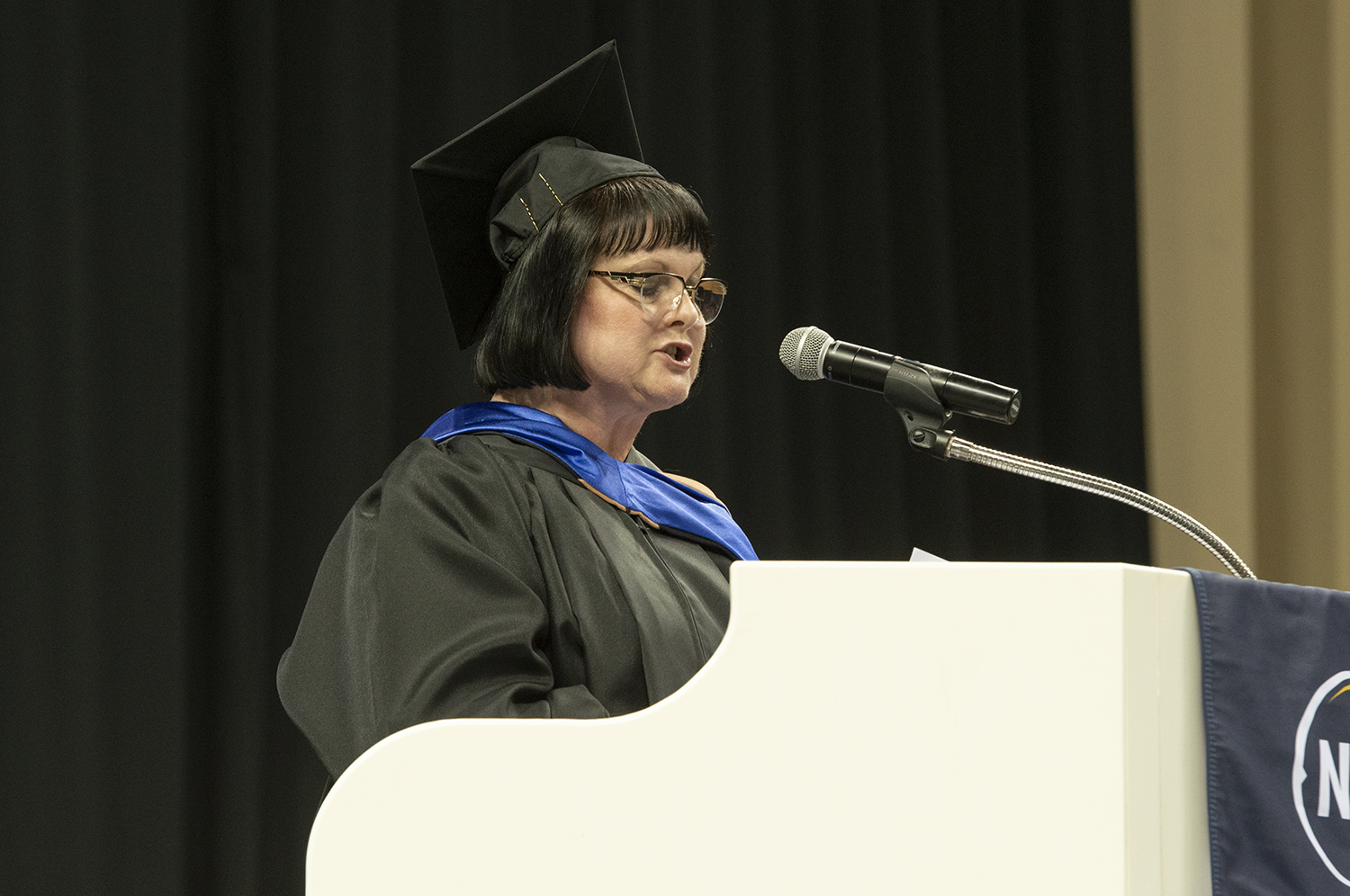 Kelly Hagen, vice president of nursing and clinical services at Sanford Health of Minnesota, delivered NTC's 2022 commencement address.
In her speech she commended the students on their creativity and perseverance to earn their degrees.
"Thank you for choosing to further your education," she said. "Perhaps you were the first of your family to graduate from college. Perhaps you are following others who have gone before you. It is such a proud moment to realize this accomplishment and you are about to enter the workforce to support yourself, your family and your future. You now have the skills and talents to succeed in your future endeavors."
Hagen closed her remarks by encouraging the graduates to appreciate their degrees daily.
"Go full of hope to your new beginning and make it count. Your clients, customers and patients will be better for it. As Florence nightingale said 'Were there none who were discontented with what they have, the world would never reach anything better.'"
In addition to the May 6 in-person program, Northwest Tech's class of 2022 was addressed virtually by Roger Moe, a member of the Minnesota State Colleges and Universities Board of Trustees, and Erin Echternach, president of the Northwest Technical College Foundation, on behalf of the college's more alumni.
In his address, Moe congratulated President Hensrud for retiring as president of Bemidji State University and Northwest Technical College, effective June 30, 2022.
"We have another graduate with us today that I'd like to honor," he said. "President Faith Hensrud has led both Northwest Technical College and Bemidji State University for the past six years and has done a commendable job navigating both institutions through these years and in particular through the pandemic."
NTC Commencement Photo Gallery
Photos from Northwest Tech's in-person commencement ceremony held on May 6.
Some NTC grads also decorated their graduation caps.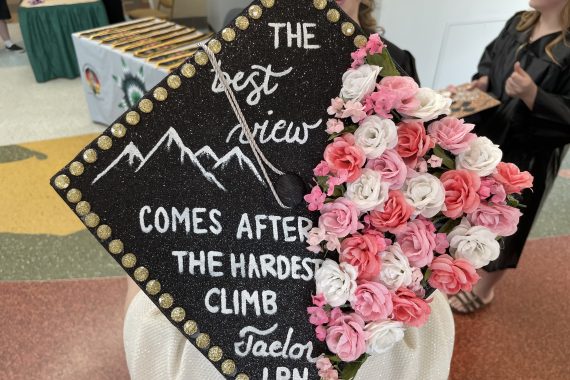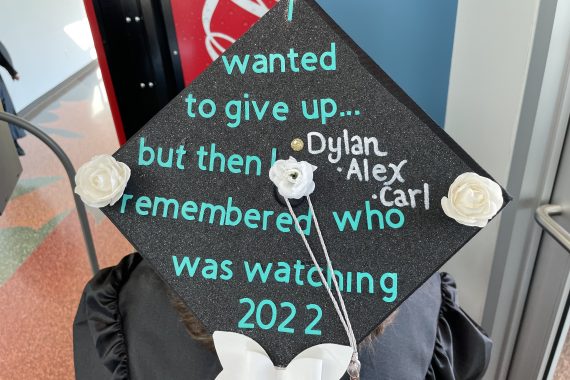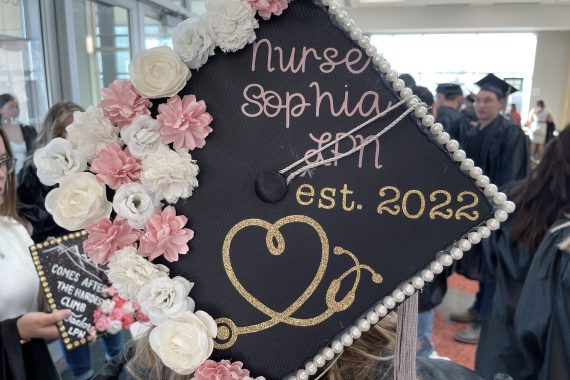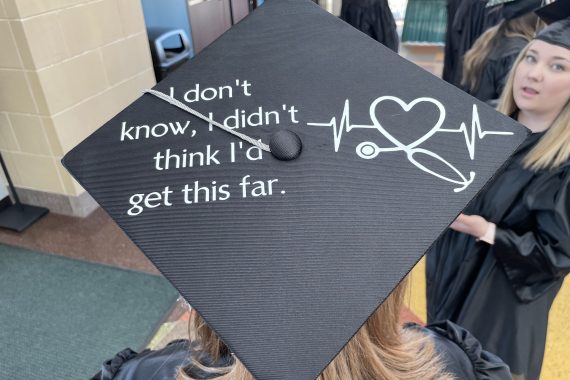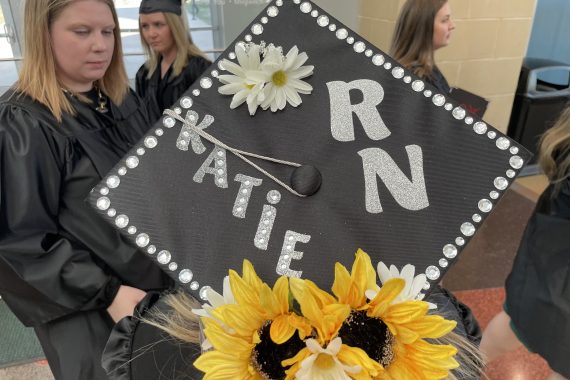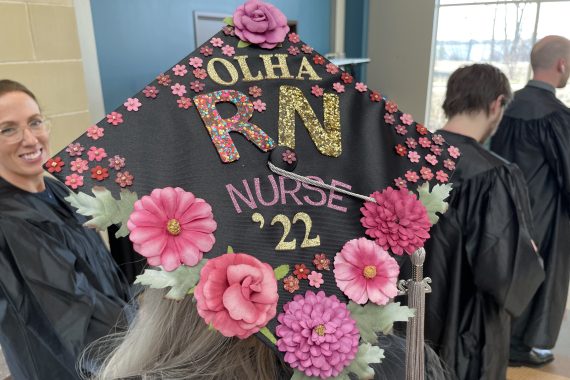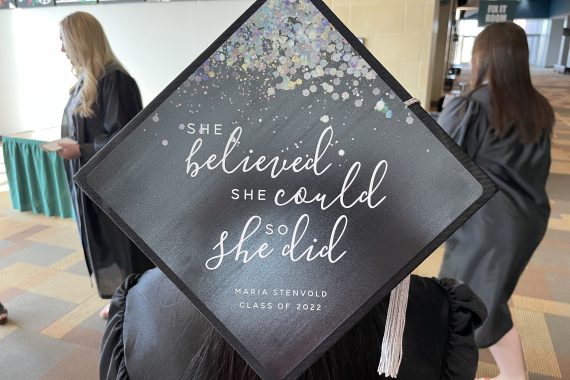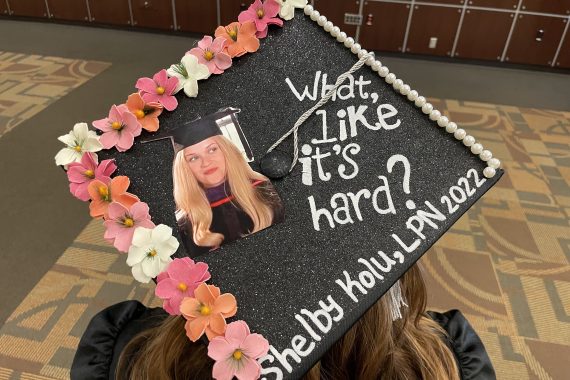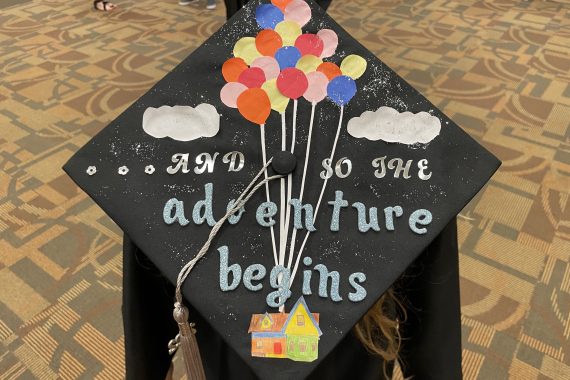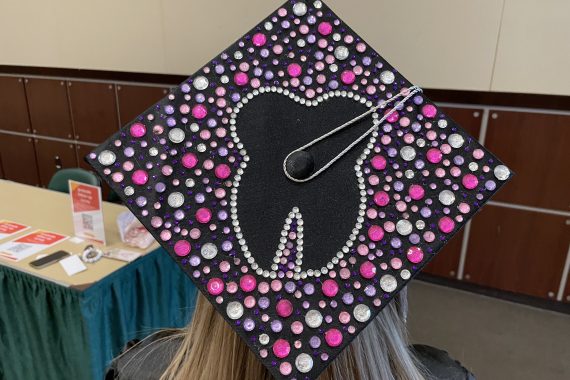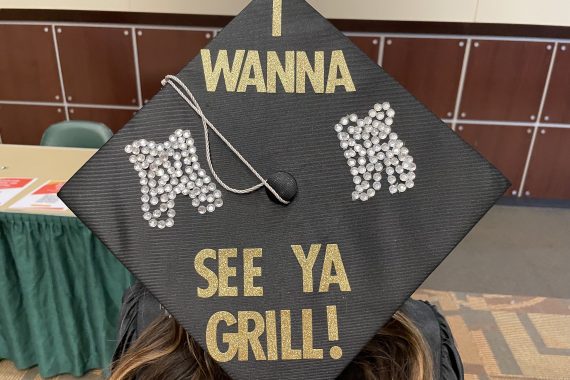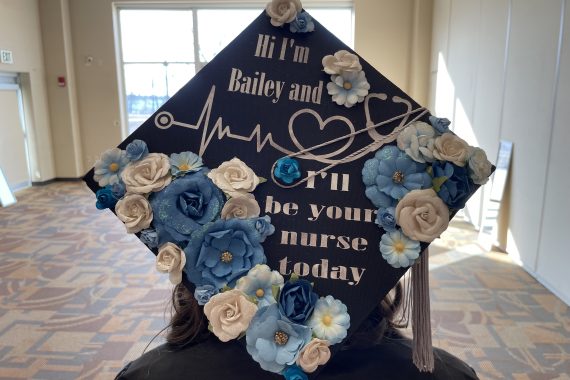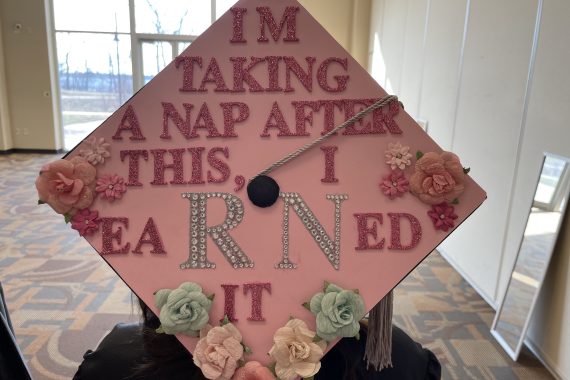 Links
2022-N-052