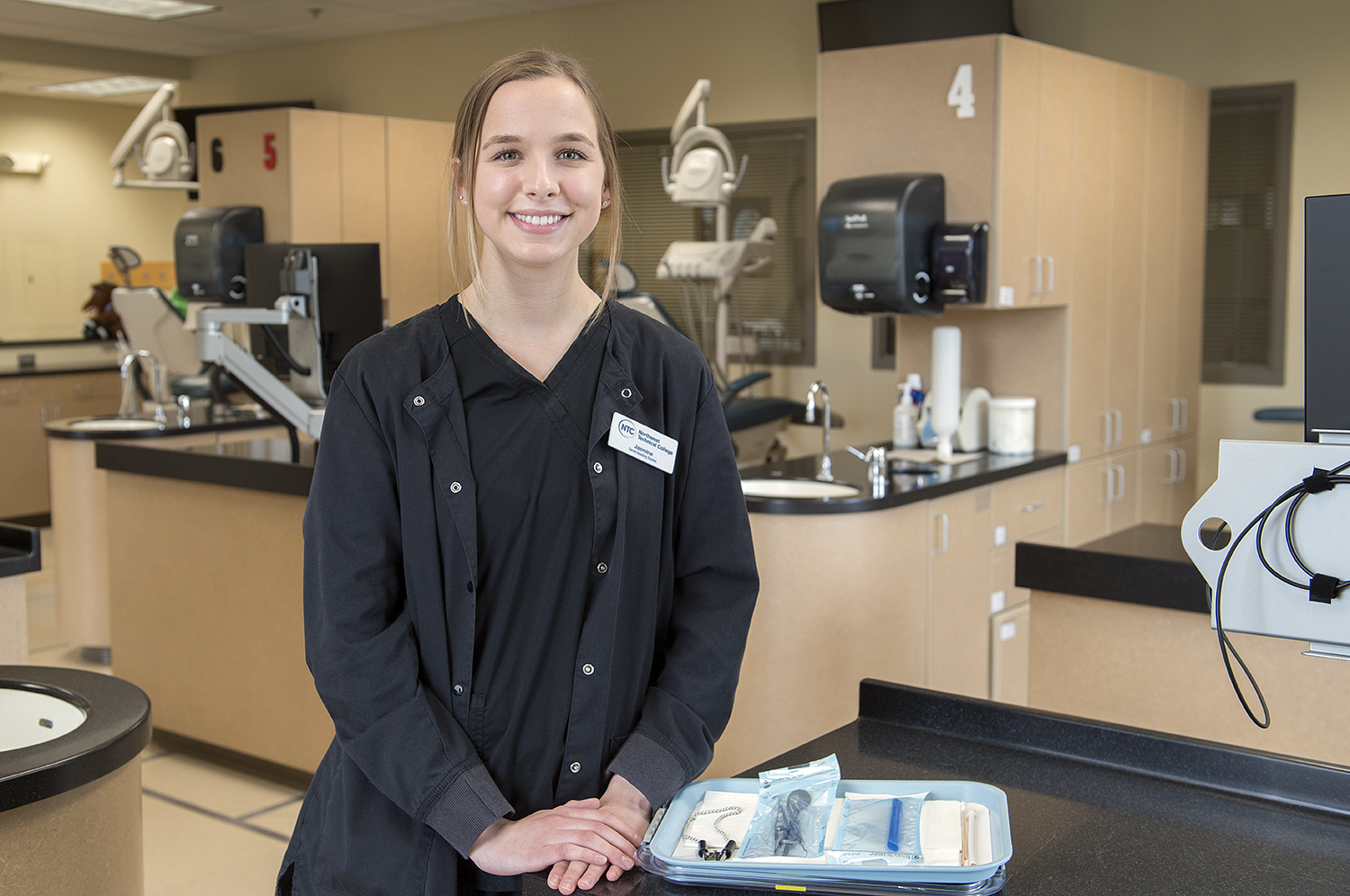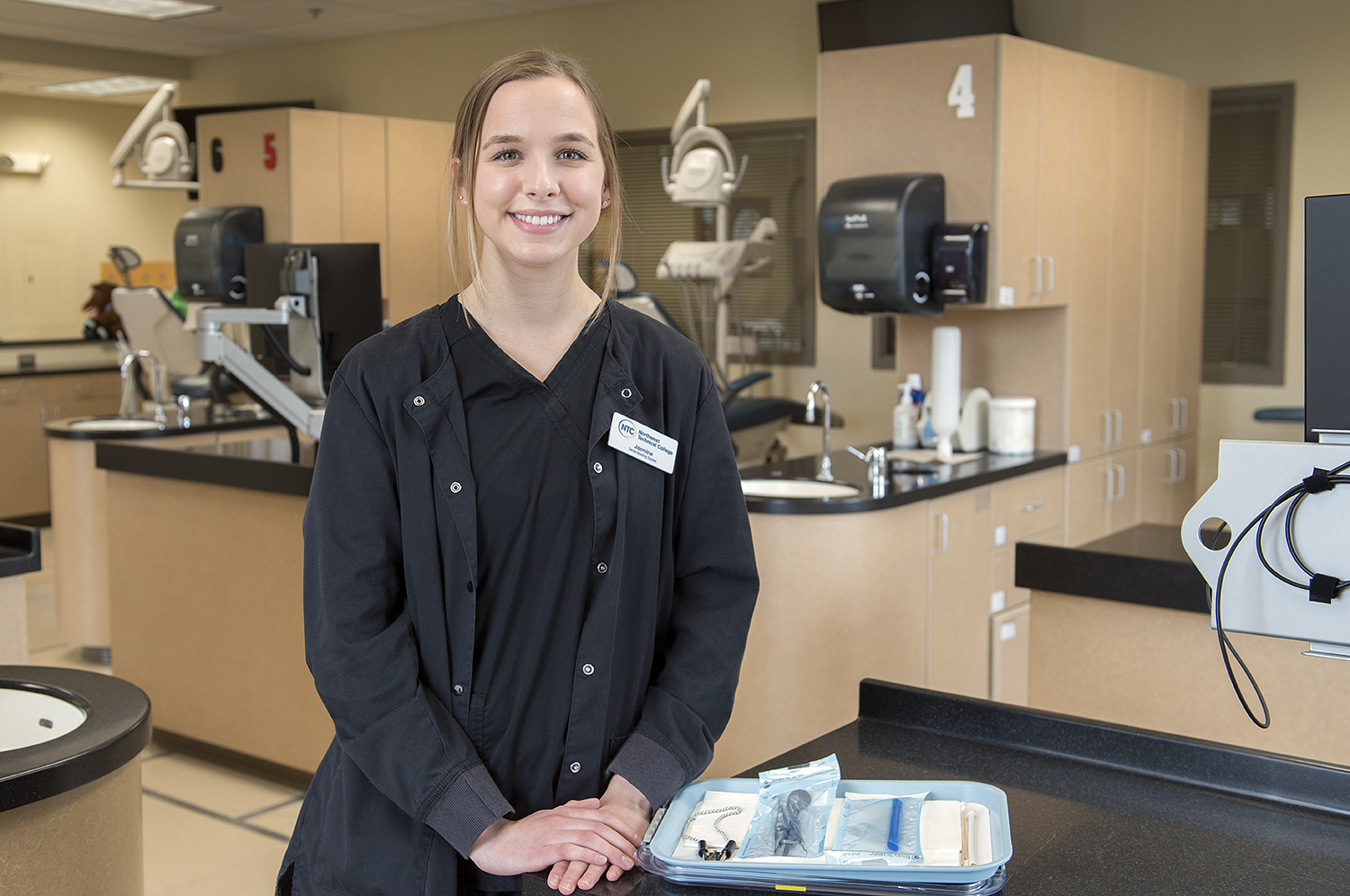 For some, suffering a serious injury while doing something you love can be a life-changing event with far-reaching negative consequences. For Northwest Technical College sophomore Jasmine Rascon, it set her on a path toward a career in dental assisting.
Originally from the small town of Kulm, North Dakota, Rascon initially began her collegiate career in 2019 at Bemidji State University where she ran for the university's cross country and track teams. However, Rascon's athletic career came to a halt when she suffered a serious foot injury that resulted in a broken foot. Even though she was unable to compete, Rascon was determined to not let this setback put a pause in her academic career.
"When my plans changed unexpectedly, I started looking into the different options that I had and I liked what NTC had to offer in terms of dental programs," she said. "Following my injury, I noticed a lot of things changed and I had different ideas about my education."
As a freshman at Bemidji State, Rascon initially set out to study English education but she became increasingly interested in the dental industry after learning about Northwest Tech's program structure and flexibility. Enrolling in Fall 2020, Rascon has learned skills that she says will not only benefit her career but her personal life as well.
"I've learned the importance of self-discipline and a good work ethic," she said. "My classes have given me the opportunity to learn and exercise these skills in an environment that encourages learning rather than applies pressure to always get it right."
NTC's 45-credit dental assisting diploma program has equipped Rascon with vital experiences and insight into the healthcare field and have helped in her role as a caregiver at the Eagles Feather group home in Bemidji, Minn. The program has also provided her with the expertise she needs to enter the dental workforce, she says.
"Whichever side of dental I choose, my main goal in my career is to provide the best care I can to patients, and to lend a helping hand to the team members I work alongside," she said.
With graduation just around the corner, Rascon is enthusiastic about her upcoming internship opportunities at the Bemidji Dental Clinic and Sjulson Family Dentistry. In addition to her busy summer, she will also be taking her board exams to become a licensed dental assistant.
Contact:
Link:
2021-N-060