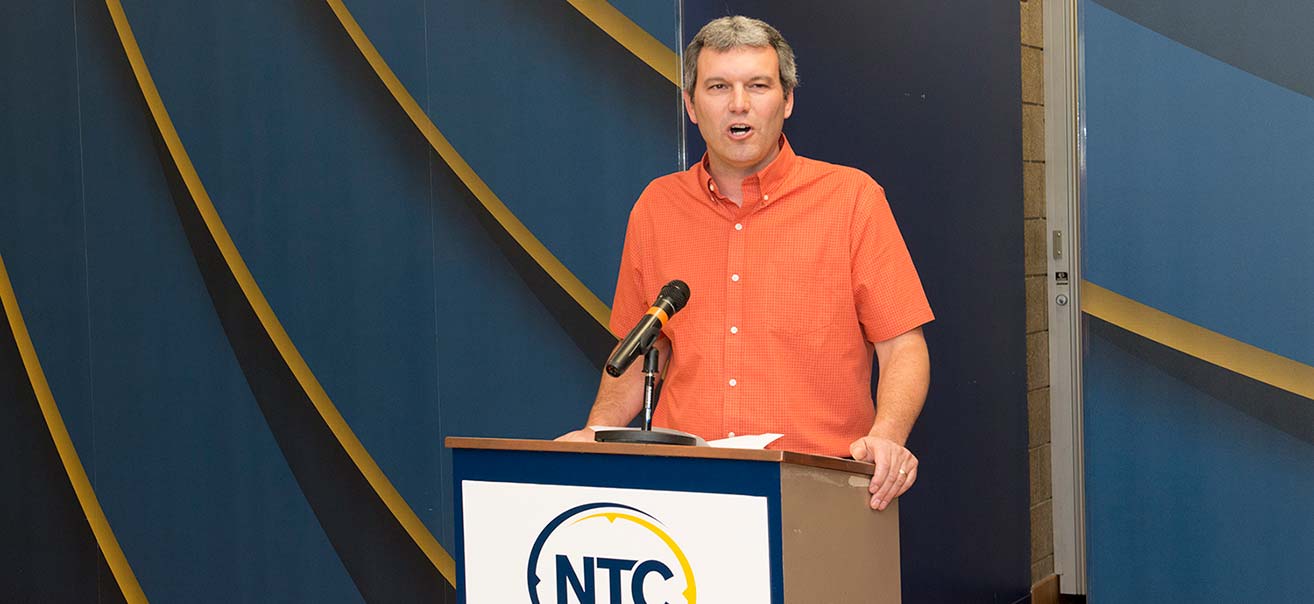 Northwest Technical College celebrated nearly two dozen recipients of NTC Foundation scholarships and officially introduced its new academic vice president during a Sept. 12 open house and reception.
Ashley Johnson, executive director of the NTC Foundation, said 32 NTC students were receiving scholarships, each worth $1,000. Twenty scholarships were awarded to first-year NTC students through a $20,000 grant from the George W. Neilson Foundation, and 12 scholarships were funded by the Fred Breen Endowed Scholarship Fund. NTC students who resided in Beltrami County for one year prior to enrollment, completed 12 NTC credits with a 2.5 GPA and are enrolled in a minimum of six credits at NTC this fall were eligible for the Breen scholarships.
Scholarship recipients in attendance, many supported by members of their families, were individually introduced and received a letter of congratulation from Dr. Faith C. Hensrud, president of NTC and Bemidji State University. Scholarship recipients also were congratulated by Darrin Strosahl, NTC's new vice president for academic and student affairs, and Lori Paris, president of the NTC Foundation Board of Directors.
Hensrud then officially introduced Strosahl, whom she praised for his "strong technical education background." She added that Strosahl had embraced NTC, its students and its mission since he stepped into his new position in June.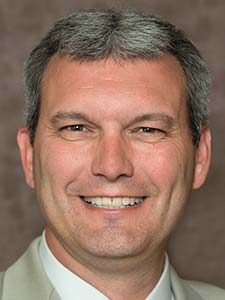 During Strosahl's brief remarks, he praised NTC faculty and staff for helping him adjust quickly to his new role, and reminded scholarship recipients that the college's faculty were there to ensure their success.
"As these faculty members are here to support you as students, recognize that their main mission is to help you be successful," he said. "I have found during my short time here that our faculty are really good at working with and focusing on what's good for students."
He shared how his background, starting from his time as a prospective agricultural education teacher at the University of Minnesota through his career as a high school principal and superintendent in southern Minnesota, had brought him to NTC.
"The opportunity to come to Northwest Technical College was really a major, amazing thing for me because it's a technical college," he said. "I have a strong belief in technical colleges and want to make sure that they're successful, because I believe that students benefit from technical education."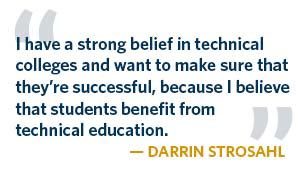 That benefit, he said, was an education specifically intended to prepare students for most jobs available in the workplace. He shared what he called "The Story of 10," relating that for each job requiring a master's or doctoral degree, there are two that require a bachelor's degree and seven that require technical education.
"That helps reinforce what a smart decision you made to come to Northwest Technical College," he said. "It's a great way to make sure your education aligns with your employment."
In addition to around 20 scholarship recipients and about 50 family members, the open house also saw the NTC Foundation board, NTC-BSU administrators and NTC faculty in attendance. Following Strosahl's remarks, those in attendance had a chance to meet him individually and enjoy light refreshments.
Links
Northwest Technical College, located in northern Minnesota's lake district, is an open, inviting technological learning organization. For more than 40 years, the college has valued life-long learning and the worth and dignity of all people. The college serves 900 students with a high-quality education, an open-enrollment policy and affordable tuition. NTC offers nearly 60 degree, diploma and certificate programs in areas such as business, health, human and protective services and environmental and industrial technology. Classes are offered on the Bemidji campus, online, or as a combination of both. NTC is a member of the colleges and universities of Minnesota State.
---
2017-N-L-005