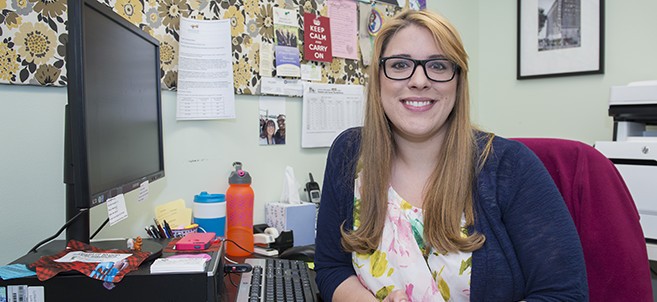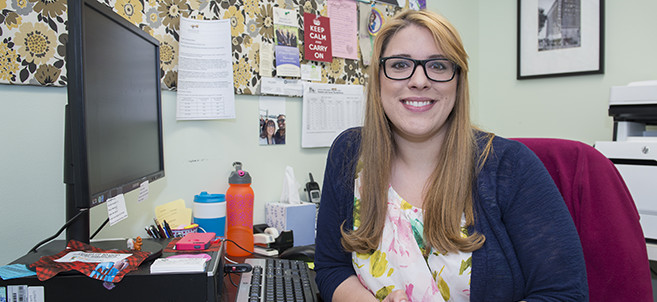 As a single mother with a full-time job, Erin Geiger needed to find a flexible program to continue her education and earn her degree. Fortunately, she found Northwest Technical College. NTC's wide variety and availability of online classes allowed Geiger to complete her coursework at night and on the weekends so she could continue working and caring for her family.
Even though the 29-year-old Geiger completed all of her classes online instead of in a traditional classroom, she was still able to develop good relationships with her instructors and said she wouldn't have been able to succeed without them. Wendy Potratz, an instructor in the Community Health Worker program, was especially influential in Geiger's education.
"She really gave me a new hope for teachers and seeing where I wanted my future to go," Geiger said.
It was in Potratz's class where Geiger discovered her passion for social work after hearing from guest speaker, Ruth Sherman, a licensed social worker and director at Community Resource Connections, who spoke about her work and the resources it provides to the community.
Although Geiger was nearly finished completing the Community Health Worker program, Sherman's presentation inspired her to extend her time at NTC and pursue more classes in the Social Work program.
"[Sherman] blew my mind with her work, and I knew then I wanted to continue on," Geiger said.
The presentation not only caused Geiger to discover her passion for social work, but it also led her to a job. She got an internship with Sherman at Community Resource Connections in October 2014, and she continues to work there today as a Service Access Specialist.
Geiger graduated in May 2015 with an Associate of Science in Health Sciences Broad Field, a degree that prepares students to transfer to a baccalaureate program and continue their education. Now finished with her NTC degree, Geiger plans to attend Bemidji State University to obtain her bachelor's degree in Social Work.