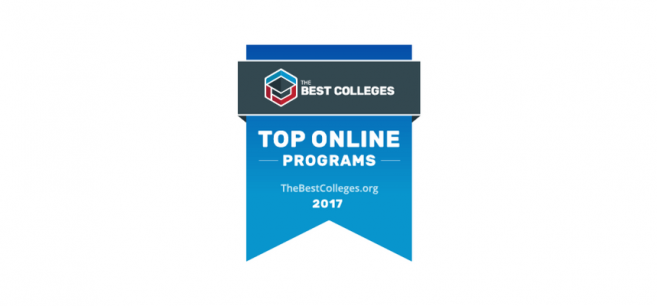 Northwest Technical College's online associate's degree program in management has been ranked among the country's best by TheBestColleges.org.
Northwest Tech was ranked sixth on the website's "Top 25 Online Associate in Management Programs for 2018" list.
NTC offers a 60-credit associate of applied science degree program in sales, marketing and management
The program is offered online through Distance Minnesota, a consortium which includes NTC, Bemidji State University and two other two-year college partners. Some core courses also are offered on campus. It focuses on developing decision-making, interpersonal and communication skills, problem-solving and technology and prepares graduates for management jobs such as a department manager or small business manager. All students complete a general business certificate as part of the degree.
NTC also offers an 18-credit certificate program in sales and marketing which prepares graduates for employment as a sales associate or customer service representative, and a 32-credit diploma program for marketing manager or assistant manager-type positions. Students can pursue the certificate or diploma options and later apply all earned credits toward the associate's degree program.
Students who earn NTC's associate's degree can transfer directly to Mayville State University in North Dakota and apply their credits toward a bachelor of applied science degree in business administration. That program is offered online.
About Distance Minnesota
Distance Minnesota is an online higher education collaboration between Northwest Technical College; Alexandria Community and Technical College in Alexandria, Minn.; Northland Community and Technical College in Thief River Falls, Minn.; and Bemidji State University. These fully accredited members of the Minnesota State system of colleges and universities offer an extensive online learning pathway that includes certificate, diploma, two-year associate's degree and bachelor's degree completion options.
Contact
Links
Northwest Technical College, located in northern Minnesota's lake district, is an open, inviting technological learning organization. For more than 40 years, the college has valued life-long learning and the worth and dignity of all people. The college serves 900 students with a high-quality education, an open-enrollment policy and affordable tuition. NTC offers nearly 60 degree, diploma and certificate programs in areas such as business, health, human and protective services and environmental and industrial technology. Classes are offered on the Bemidji campus, online, or as a combination of both. NTC is a member of the Minnesota State system of colleges and universities.
2018-N-L-008