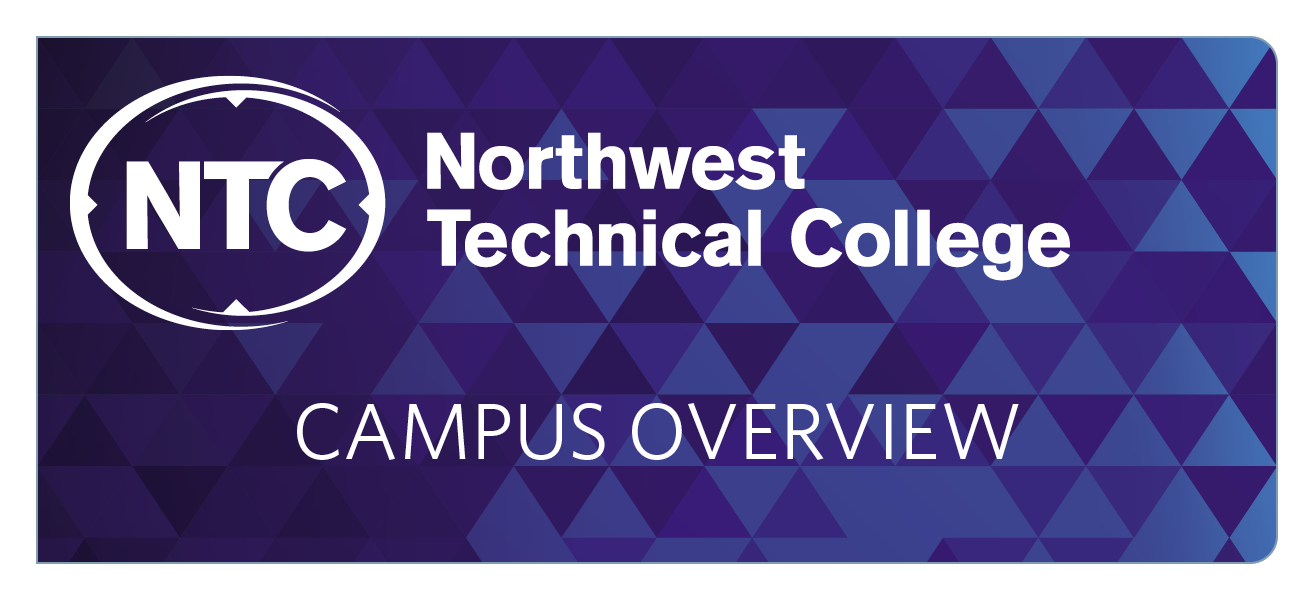 Accreditations
Higher Learning Commission
Accredited since Jan. 1, 1995
Accreditation Commission for Education in Nursing, Inc.
Nursing, associate degree
Nursing, practical nursing
American Dental Association,
Commission on
Dental Accreditation
(source: nces.ed.gov/collegenavigator)
Northwest Technical College, one of three pure technical colleges in the Minnesota State system, offers a friendly, supportive learning environment on a spacious, easily accessible campus. 
Walk in the main entrance and straight ahead is the OneStop center, a central hub for a vibrant campus. Here — adjacent to the Student Success Center and library, and within easy reach of all on-campus classrooms and the college's state-of-the-art, hands-on labs — students can meet with admissions and financial aid staff and start their path toward their dream jobs. 
The college's Student Success Center, opened in 2019, provides tutoring and other services. The benefits have been clear — over the last two years, 89 percent of students who use tutors through the Student Success Center pass their classes. NTC is dedicated to ensuring that our students succeed. 
NTC offers 20 fields of study grouped into six different Career Paths — automotive, building trades, business, child care, manufacturing technology, and health care — carefully designed to prepare students to quickly secure well-paying, in-demand jobs.
The college also uses close relationships with its network of Program Advisory Boards to help it respond quickly and nimbly to changes in the workforce. In response to market need, NTC has recently added new programs in commercial refrigeration and gerontology & aging studies. 
NTC's technical programs provide about two hours in labs for every hour spent in lecture-style classrooms, giving students the hands-on training they need. The college's labs are filled with industry-leading equipment which matches what students can expect to see on the job. Nearly all of the college's labs have undergone significant renovations — including labs for automotive, programmable logic controllers, nursing simulations, and dental assisting — and an industry-leading commercial refrigeration lab was built to support that new program in 2020.