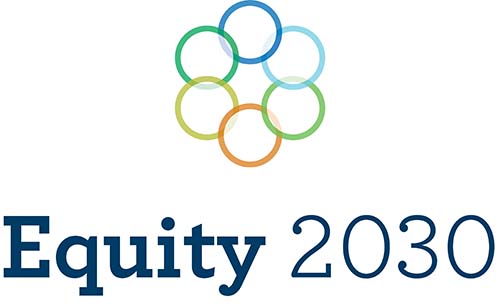 Minnesota State Vision & Goals: Equity 2030
In June 2019, we set a critical goal: By 2030, Minnesota State will eliminate the educational equity gaps at every Minnesota State college and university. 
Equity 2030 serves as the organizing principle across all campuses – for all our work, our operational structures, policies and procedures, and for the inclusive, safe, and anti-racist organizational ethos we strive to reach. 
Only by addressing systemic inequities in educational access and outcomes, can we build a better future for students, families, and our communities. It is both a moral imperative and the path to economic prosperity. 
As the pandemic crisis has magnified persistent racial disparities across the country and in Minnesota, we have doubled down in our commitment, advancing Equity 2030 with a strong sense of urgency and united resolve.
Our approach to meeting this goal coordinates key initiatives across Minnesota State focused on the following six Strategic Dimensions:
Enhanced Access

Student Academic Success

Student Success: Engagement and Support

Data-Guided Decision Making

Financial Resources and Support

Workforce Diversity
For more information about Equity 2030, visit MinnState.edu/Equity2030.