Welcome to Northwest Technical College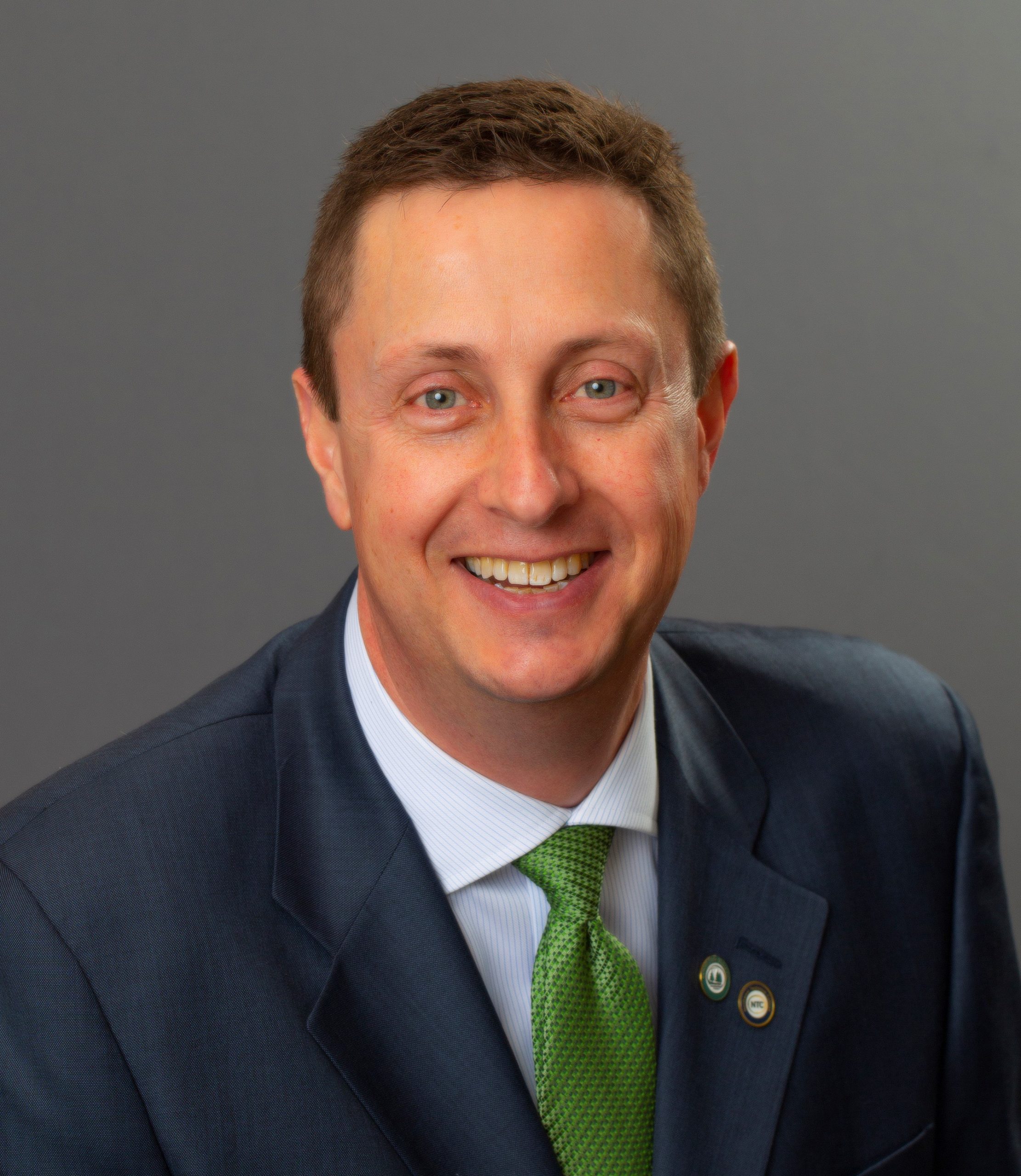 Greetings and Boozhoo!
Less than one year ago, I encountered the following description of Northwest Technical College and Bemidji State University, two institutions that work in a remarkable partnership to serve Northern Minnesota.
In the north woods, on the shores of Lake Bemidji, nestled within limitless natural beauty and surrounded by Minnesota's three largest Indigenous nations, lies an opportunity like no other.
These words captured my heart and led me to apply to serve the students, faculty, employees, alumni and friends of NTC as their next president. Today, I am humbled and honored to welcome you not just as president, but also as "John," a member of a vibrant university of educators, scholars and practitioners committed to advancing student success in and out of the classroom, and to do so in a way that centers equity and inclusion.
If you are a prospective student or employee, I invite you to imagine yourself as a part of our family while navigating our site. I commit to do everything in my power to ensure that you are successful and that your experience with NTC is one of great value. Perhaps you are an alum returning home to a place that is special to you—one that changed your life. I know this because of the sparkle in the eyes and the tempo in the voice of the NTC alumni I meet week after week. If you are a community member, business professional, or other guest, we are here to serve you and work with you for the sake of our broader community and region.
And if you are a current student or employee using our website to find a resource or information, I thank you for your ongoing investment in making this amazing place even greater day after day. You are our now and our future, and I am grateful.
Sincerely,
John L. Hoffman, Ph.D.
President
Northwest Technical College
and Bemidji State University