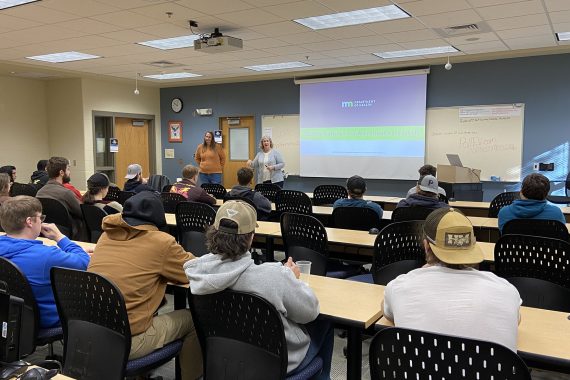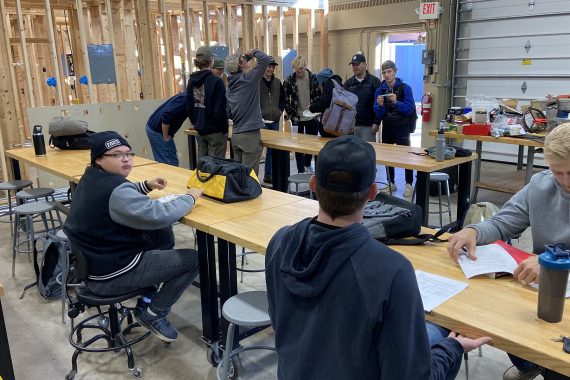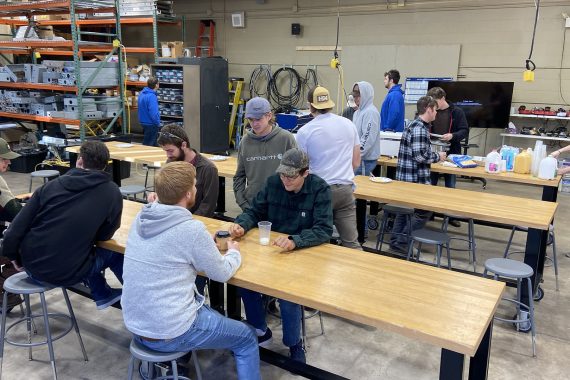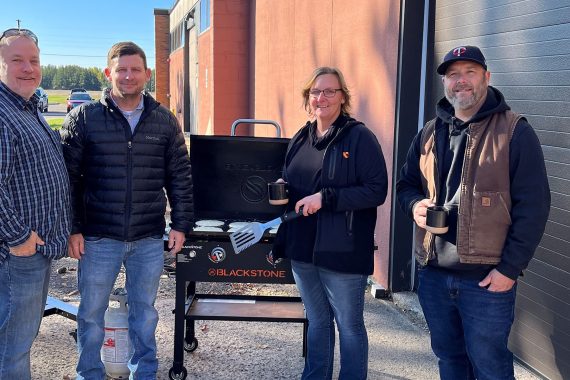 In early October, construction trades programs at NTC — Bemidji's Technical College — hosted a conversation for students with a local non-profit to raise awareness for mental health and suicide prevention.
Stellher Human Services shared its "Changing the Narrative" presentation to students at the request of faculty in NTC's construction electricity program. They recognized the importance of conversations surrounding mental health and suicide prevention, and the prevalence of higher suicide rates in the trades professions — particularly among males. In December 2022, Occupational Health & Safety magazine reported that men working in construction trades have a suicide rate of four times higher than the general population, the second-highest of all workplace industries.
Stellher Human Services said, "Talking about mental health and suicide can be an uncomfortable and uncertain topic that brings up different feelings, beliefs, and attitudes for everyone. The goal is to know that help is available, suicide can be preventable and healing is possible."
During the presentation, students were given information on the importance of language surrounding mental health and suicide, reflected on eight dimensions of wellness, identified risk and protective factors, and were given strategies to respond to friends or colleagues who may be in distress.
Gwen Oster, construction electrical faculty, initiated the program with support from NTC administrators. Following the presentation, students were treated to a free lunch provided by NTC's construction electricity program faculty.
The college is planning a similar program for its faculty and staff during the upcoming spring semester.
About Stellher Human Services
Based in Bemidji with offices in Detroit Lakes, Baudette and Detroit Lakes, Stellher Human Services Inc. has been helping families and children with crisis, counseling and stabilization services in northern Minnesota since 1994. It provides a variety of support services ranging from school and in-home services, mobile crisis teams and outpatient services in counties including Becker, Beltrami, Cass, Clearwater, Hubbard, Koochiching, Lake of the Woods, Mahnomen, Wadena and Ottertail.