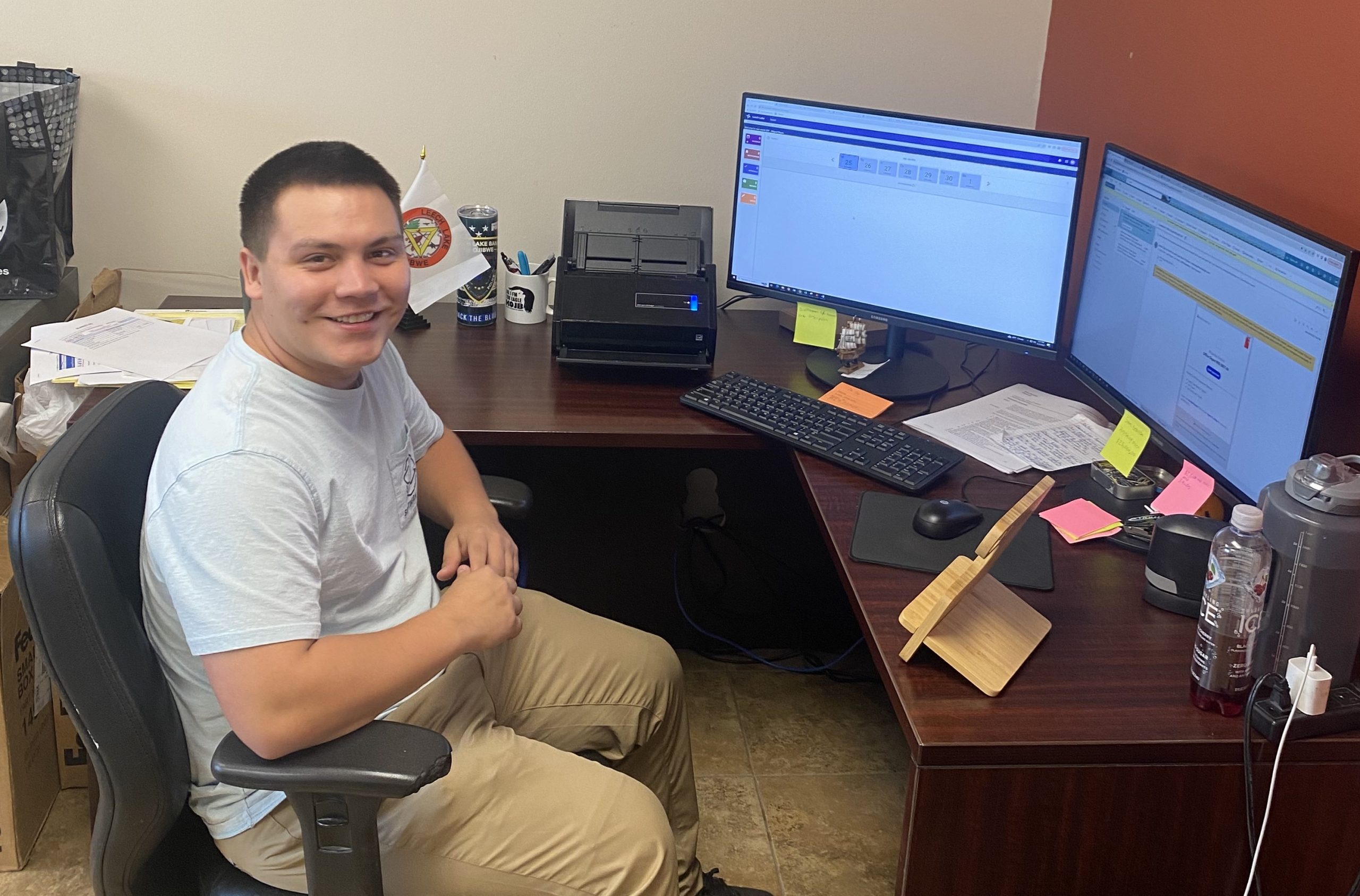 Miguel Reyes believes self-growth is essential and involves taking risks. Reyes, who is from Cass Lake and a member of the Leech Lake Band of Ojibwe, thinks his positive mindset helps him grow academically.
"I like to remind myself that if I feel uncomfortable exploring new content, I am learning," Reyes said.
Reyes struggled in high school and at one time doubted his ability to succeed in higher education. College didn't seem like a possibility until he realized his strength in math.
"I found that I worked well with numbers," Reyes said. "This was something that guided me in my career path."
Before NTC, Reyes earned an associate degree in business management at Leech Lake Tribal College. His grandmother, who had 40 years of accounting experience, pushed Reyes to pursue accounting next.
"My grandmother was really encouraging about my success in the field," Reyes said. "I was inspired by the many opportunities the profession could give me."
Reyes first learned about NTC's accounting program while attending a high school career fair. The program is completely online, giving Reyes flexibility to balance work and his education.
Reyes has already begun applying his skills to his career as a procurement clerk for the Leech Lake Band of Ojibwe's accounting department.
"My education at NTC has helped me transition to my job for the Leech Band of Ojibwe," Reyes said. "I feel confident in my abilities and can practice what I have learned first-hand."
After NTC, Reyes plans to attend Bemidji State University to earn his bachelor's degree in accounting. He is motivated to use his accounting skills to help his people and inspire younger generations to pursue their passions.
"Earning my degree will be rewarding for me," Reyes said. "It will also be rewarding for my people and show that anything is possible."
About Accounting
The 60-credit degree program provides the knowledge and skills necessary to examine, analyze, interpret and correct accounting data for the purpose of preparing financial statements, budgets, forecast accounting reports, payroll reports and state and federal income tax returns. Instruction and hands-on training include principles of accounting, business law, spreadsheet concepts, cost accounting, microcomputer databases and accounting for governmental and non-profit agencies.