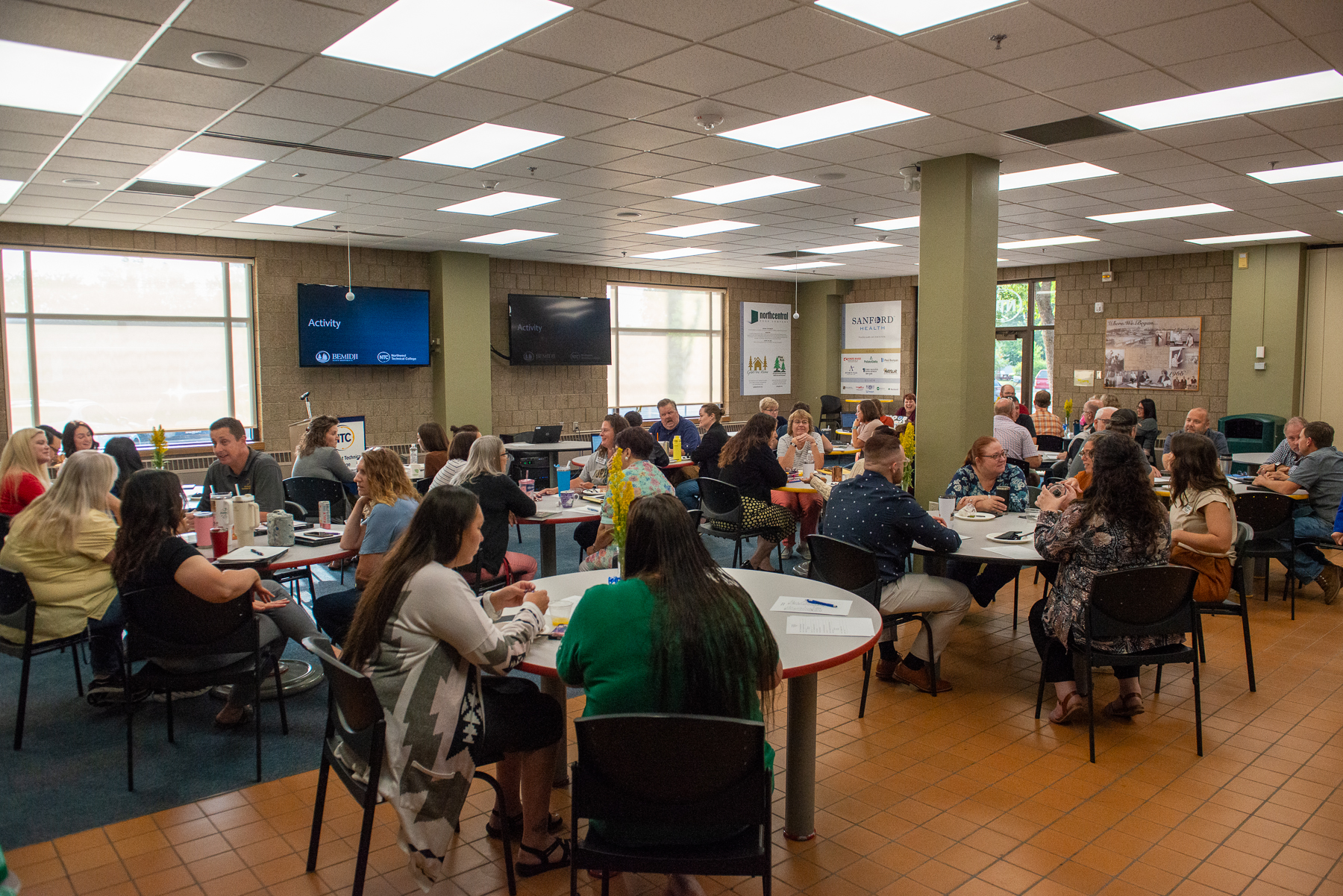 An energized crowd of nearly 50 NTC faculty, staff and administration filled the NTC commons area for the college's fall in-service on Aug. 17, marking the beginning of the 2023 academic year.
NTC President John L. Hoffman provided staff — including six new employees from a variety of areas on campus — an update on this fall's enrollment, budget projections and well-wishes for a rewarding year of educating and supporting students.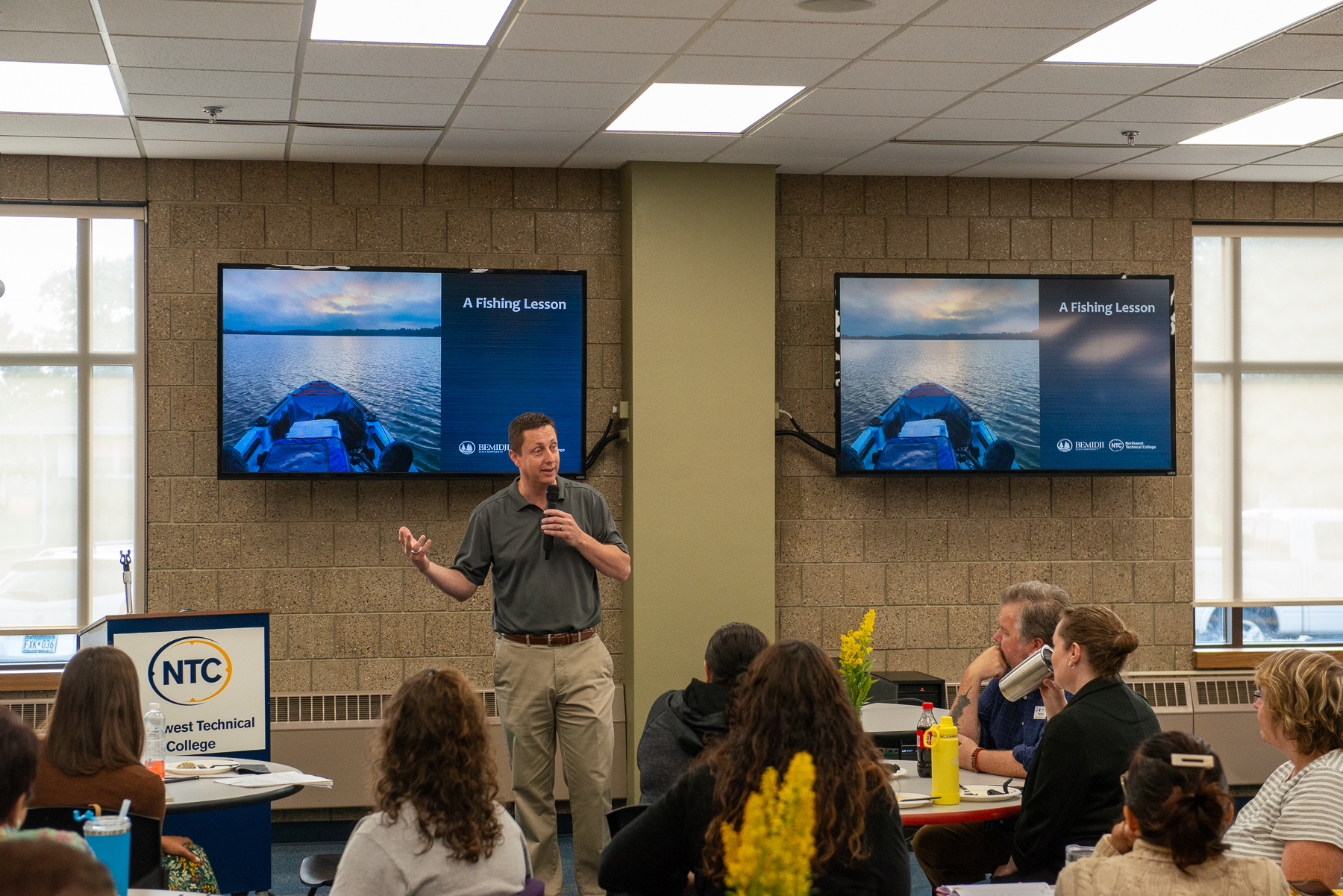 Hoffman called special attention to several notable accomplishments at NTC over the past year, including the reaccreditation of the NTC dental assisting program, dedicating space for NTC's American Indian Success Center, partnering with White Earth Tribal and Community College on four unique nursing assistant and boiler operator courses and awarding certifications to 150 nursing assistant students.
Dr. Ketmani Kouanchau, executive vice president for NTC, and Nicholle Bieberdorf, dean of nursing, health & human service, provided updates on college staffing, academic program structure and plans for the upcoming academic year. Later, staff and administrators representing enrollment, finance, admissions, industry partnerships and the American Indian Resource Center gave more in-depth information on the work their offices are planning this year.
President Hoffman summarized his feelings about the upcoming academic year before NTC students fill classrooms beginning Aug. 21.
"I'm excited about doing the work with you, supporting you and helping you to be successful," Hoffman said. "I'm looking forward to a great year with confidence in our great staff and administration."