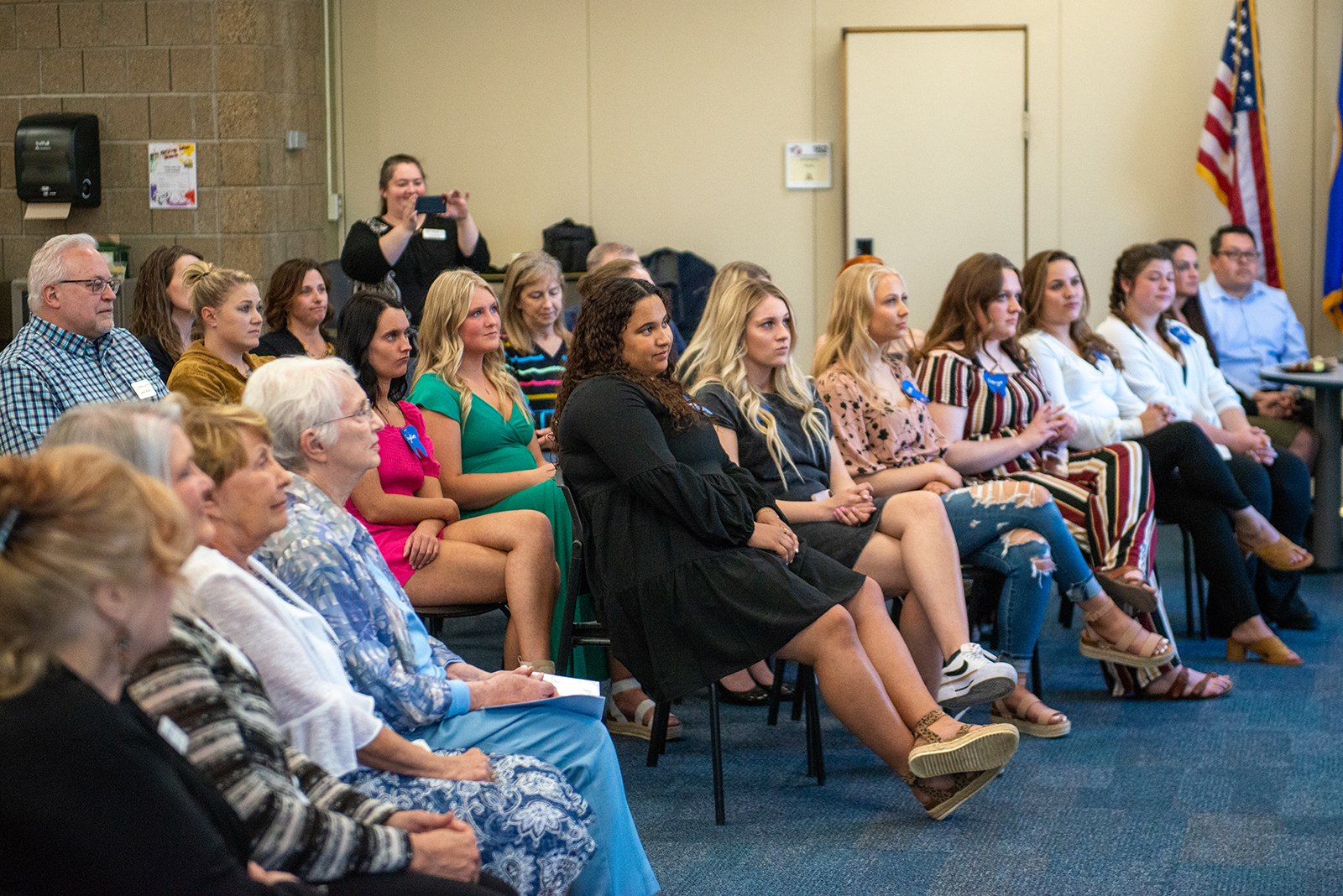 The NTC cafeteria was filled with energy on May 2 when about 50 current dental assisting students, faculty, staff and program alumni reconnected with each other, learned the history of the dental assisting program and shared their hopes for the future at a celebration of the program's 50th anniversary.
Victoria (Olson) Olson, a graduate of NTC's first dental assisting class, spent over 15 years as a dental assistant in northwest Minnesota before becoming a laboratory technician and teacher. She learned during her dental assisting career that keeping her patients' best interests in mind was one of the most important aspects of her job.
"I learned that those in clinical settings are not fellow students, but real people," she said. "They may be scared and not want this or that done, so you need to be able to really listen and advocate for the patient."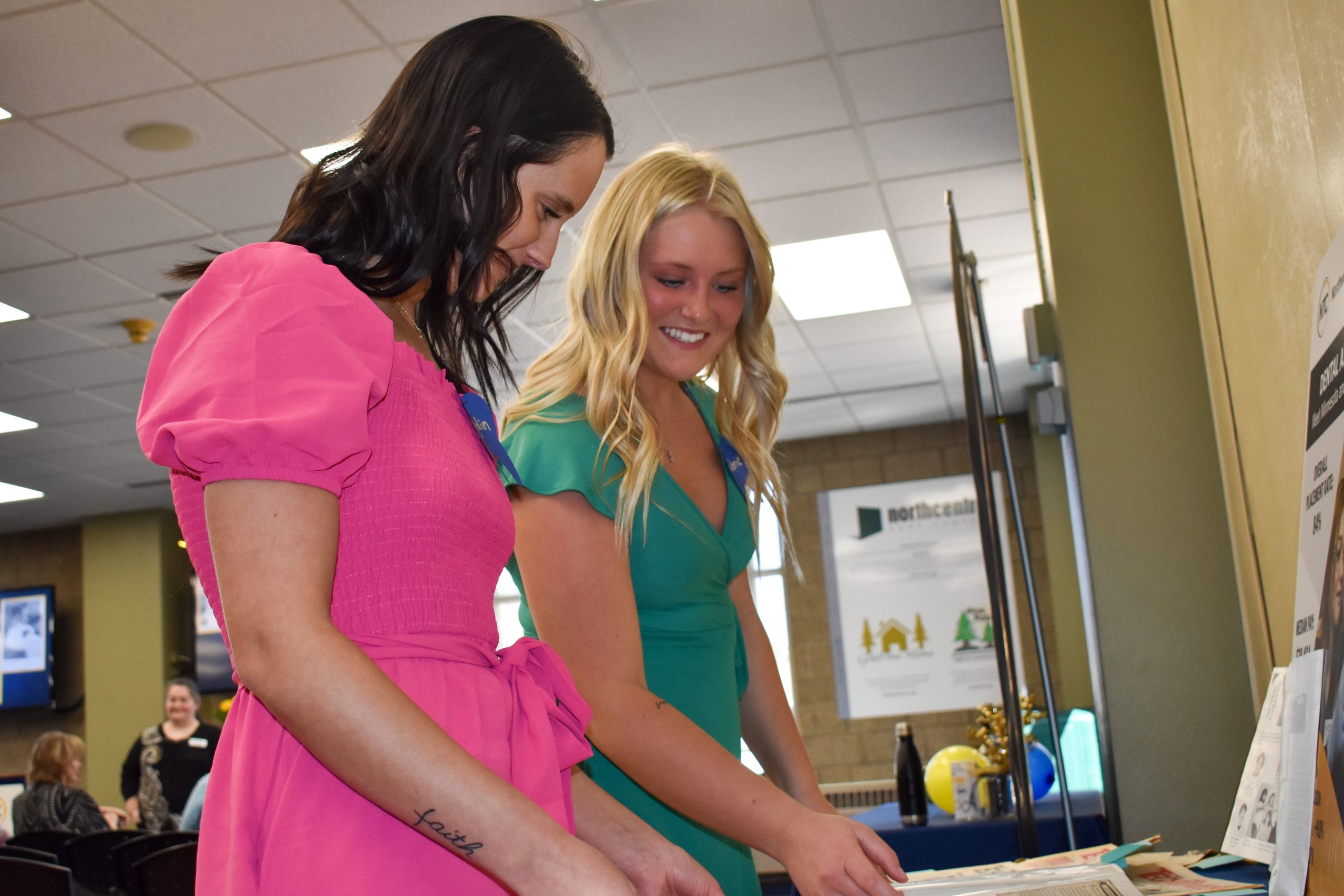 Soon-to-be dental assisting graduates Taydin Brown, from Clearbrook, and Aubrie Smith, from Bemidji, are excited to learn from dental assistants and dentists in local practices during their upcoming internships, a requirement of all new program graduates.
"Our instructors have done a good job of keeping us accountable for our schoolwork and helping us understand what it's like to work in a dental office," Smith said of the dental assisting faculty.
Smith has internships at Bemidji's Black Bear Dental and Tall Pines Family Dentistry scheduled after graduating.
"I think we're going to gain so much knowledge actually assisting the dentists," Brown said. "I look forward to putting my knowledge to work."
Brown will intern at Fosston Family Dental and Prairie Pines Dental, both in Fosston.
Judy Damp, the program's first faculty member, reminisced about the program's humble beginnings and thanked both the past and current dental assisting staff who have given over 1,000 dental assisting students the knowledge and skills to be successful since 1973.
"50 years is a long time," she said. "I'm so grateful for the people who have worked to continue this program at NTC."
Retired since 2001 after 29 years at the college, Damp spoke simply to this year's dental assisting class as they prepare to graduate on May 5 and begin their careers.
"I wish you a lot of luck in your futures as dental assistants."