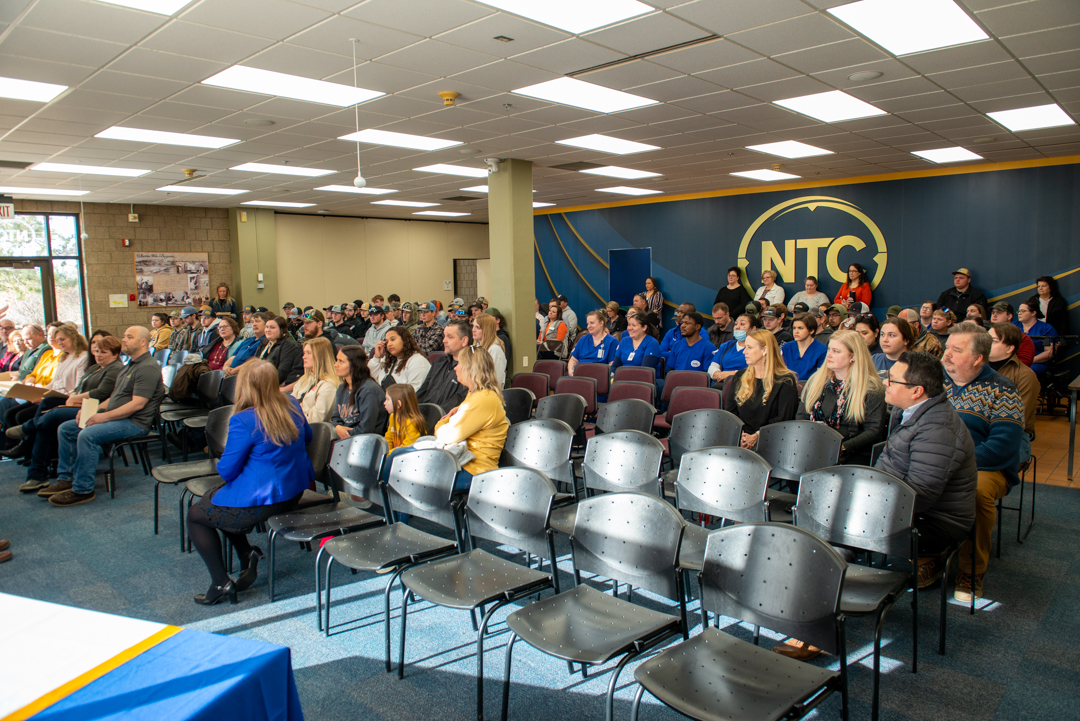 Northwest Technical College held its fifth annual Student Achievement Day April 18, recognizing outstanding students during an in-person celebration on campus that was also streamed live via Zoom.
Coordinated by Dr. Leah Girard, interim student success center director, the annual event applauds students' hard work and determination in their academic careers.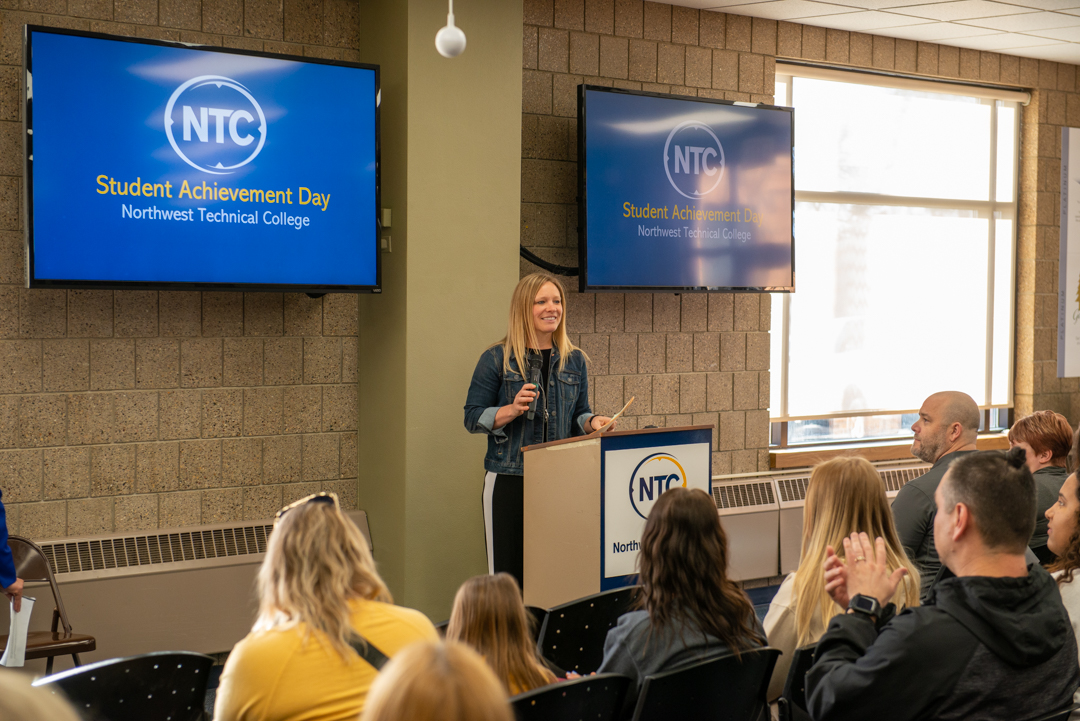 Dr. John Hoffman, president of NTC and BSU, along with Dr. Ketmani Kouanchau, executive vice president and senior academic officer, opened the event by welcoming the over 100 students, family members and NTC faculty and staff in attendance and congratulating award winners for their tremendous accomplishments.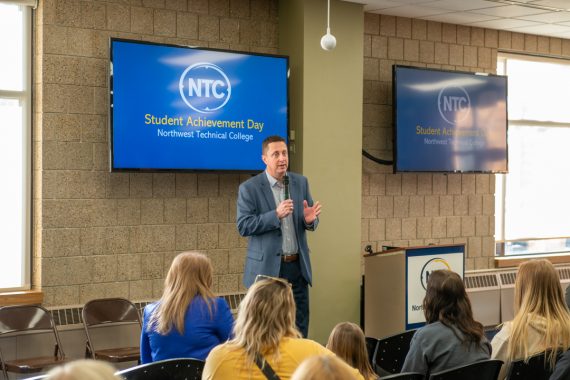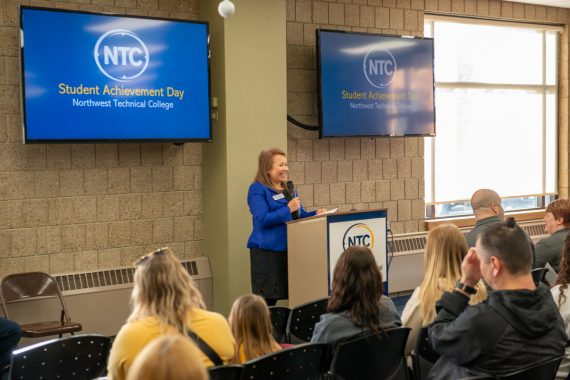 Faculty from NTC's academic programs selected outstanding students — those who consistently give exceptional effort, always participate and are enthusiastic and dedicated within their program — and most improved students — recognizing students who showed tremendous growth and development in their skills and knowledge within their programs over the 2022-23 academic year.
In addition to the program awards, NTC students, faculty and staff identified 10 students to receive campus-wide acknowledgments including awards for extraordinary kindness, community engagement and online learning.
Academic Awards
Accounting
Outstanding Student: Kelley Hoyez
Automotive Service
Outstanding Student: Steven Meyers
Business
Outstanding Student: Kory Haats
Most Improved: Jillion Small-Bear
Business/Administrative Support
Outstanding Student: Cheyanne Novak
Child Development
Outstanding Student: Madi Anderson
Most Improved: Mikalya Hiinds
Commercial Refrigeration
Outstanding Student: James Rossbach
Most Improved: Michael Sopp
Community Health
Outstanding Student: Kristi Whitcomb
Most Improved: Brenda Long
Dental Assisting
Outstanding Student: Taydin Brown
Most Improved: Shelby Steinberg
Electrical Construction
Outstanding Student: Alec Meland
Most Improved: Jack Slagle
Human Resources
Outstanding Student: Gina Thydean
Medical Coding
Outstanding Student: Megan Heveron
Most Improved: Dani Mejia
Nursing – LPN Step-In
Outstanding Student: Kelly Cochran
Most Improved: Amanda Keppers
Nursing – Practical
Outstanding Student: Michael Turner
Most Improved: Orvis Polo, Rachel Dodd
Nursing – RN
Outstanding Student: Meg Wempe
Most Improved: Victor Giron
Residential Plumbing/HVAC
Outstanding Student: Kaleb Ruhl
Most Improved: Cody Hanson
Sales, Marketing & Management
Outstanding Student: Anders Birkland
Campuswide Awards
Perseverance Award
Heather Barstad
Extraordinary Kindness Award
Shelby Steinberg
Student Leadership Award
Danika David
Community Engagement Award
Daniel Conkle
Dedicated & Devoted Award
Suzannah Wiebye
Demonstrated Diversity Award
Madison Greene
Non-traditional Student Achievement Award
Kristy Iceman
Outstanding Online Learner Award
Lorelle Garrigan
Student Worker of the Year Award
Jeremiah Kari
NTC Spirit Award
Elle Wilkerson
Contact
Leah Girard, interim student success center director