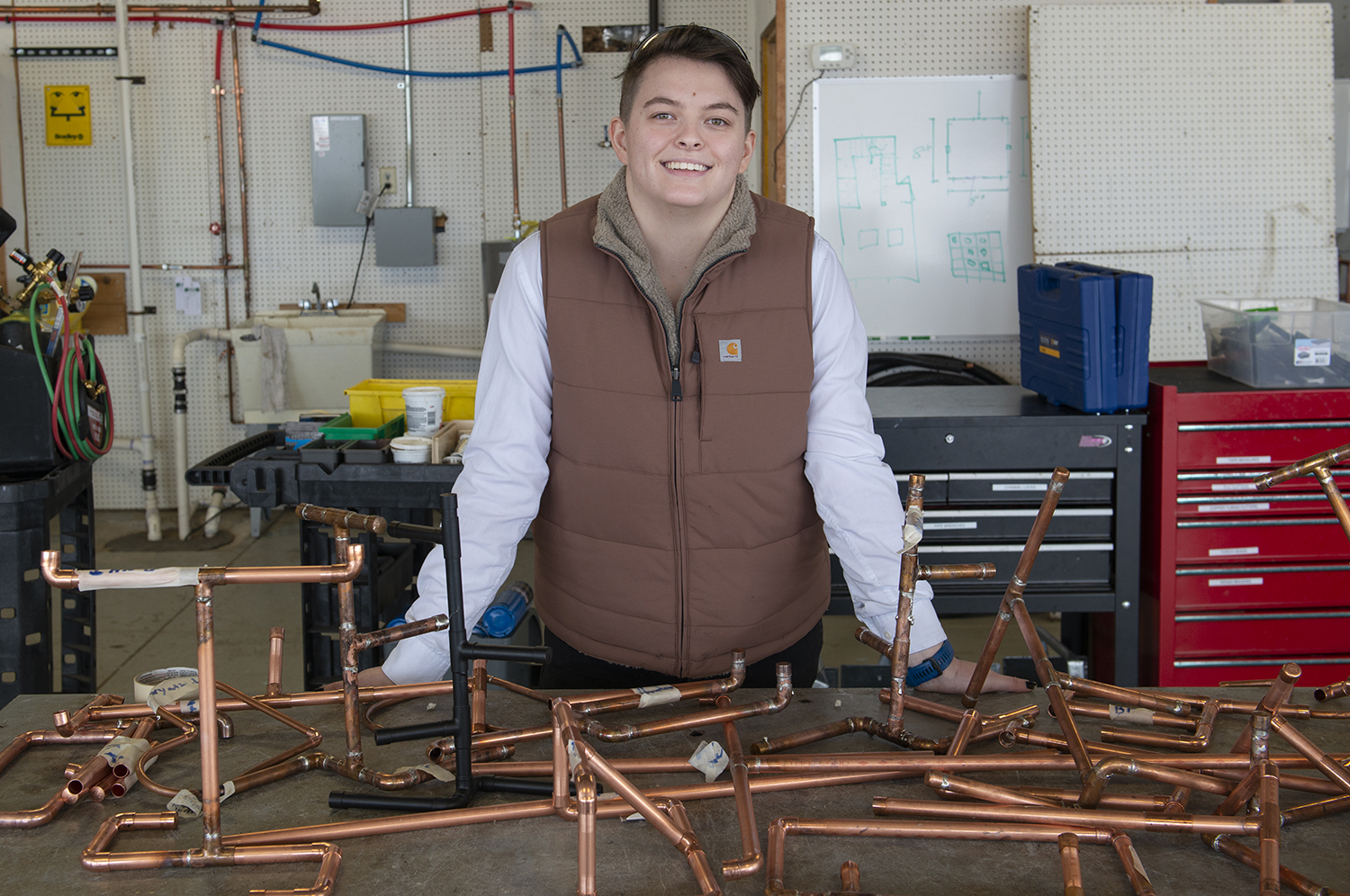 Northwest Technical College's Elle Wilkerson, a commercial refrigeration, residential plumbing and HVAC (heating, ventilation and air conditioning) student, is growing her skills in the trade while becoming a leader in her campus community.
Earlier this year, Wilkerson visited two refrigeration and HVAC contractors in Bemidji to learn from professionals as part of a learning opportunity coordinated by her instructors.
"Experiencing the field first-hand gives me a greater understanding of what I'll be doing in the future," she said. "It is also motivating to know about the many job opportunities in my field."
From Blue Earth, Wilkerson recharges after class and on the weekends by exploring the many hiking trails around Bemidji, but she has also formed a strong connection with her home away from home – Tamarack Hall on the Bemidji State University campus.
"I live in Tamarack Hall with my roommate who goes to Bemidji State," she said. "I've really liked getting to know other students and being involved with events around campus. On-campus living enriches my life as a student and gives me more opportunities to connect with others."
As a member of Tamarack Hall's student council, she keeps her peers engaged with campus life by planning social events and addressing concerns they may have. Thanks to a unique relationship between the two schools, NTC students are able to live in the BSU residence halls and take advantage of campus activities, leadership opportunities, on-campus dining and more.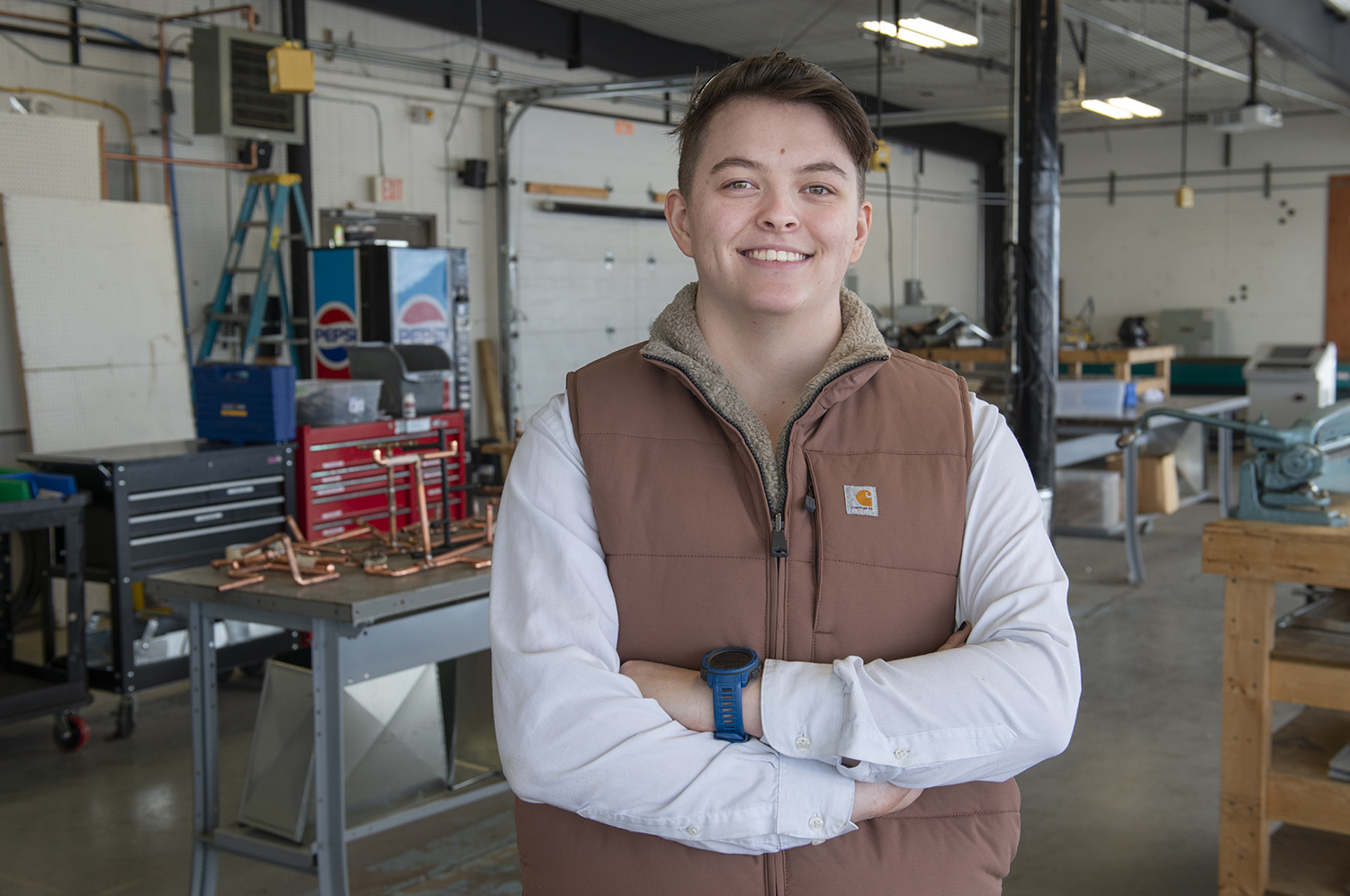 Wilkerson is excited to learn an in-demand trade and use her skills to someday help homeowners and businesses who need critical repairs to their refrigeration, plumbing and HVAC systems.
"I choose this career path because I wanted a job with practical skills that I could use anywhere," Wilkerson said. "It's a good feeling to know that I can make someone's day better by fixing or installing new systems."
While Wilkerson is entering a field that traditionally employs more men than women, she continues to follow her dreams with the support of NTC faculty and staff.
"I knew that my field would be male-dominated," Wilkerson said. "But I was surprised by how accessible the programs were. I felt welcome in the spaces I entered and encouraged by my instructors to engage with my work."
About Residential Plumbing/HVAC
NTC's specialized residential plumbing/HVAC program provides an understanding of technology-driven, high-efficiency products and their proper installation, operation and repair. Classroom and hands-on courses cover traditional heating systems, water-saving solutions, eco-friendly private sewage disposal systems, renewable energy solutions, thermal solar design and geothermal technology.
Contact
Links