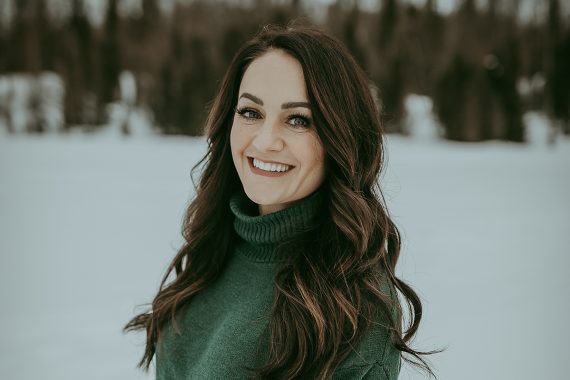 Krisi L. Fenner has been named as the next vice president for finance & administration for Bemidji State University and Northwest Technical College.
Fenner comes to BSU and NTC after serving in a variety of roles with Bemidji Area Schools, which operates eight elementary, middle and high schools and six early and alternative education sites in Bemidji as part of Minnesota's Independent School District 31. The district serves students in an 825-square-mile region of northern Minnesota with a total enrollment of approximately 4,700.
"I am excited to welcome Krisi Fenner into our campus communities and to work for her as the next vice president for finance and administration for BSU and NTC," Dr. John L. Hoffman, president of Bemidji State and NTC, said. "She is a mission-driven professional, and it was clear throughout our search process that she felt compelled to become a part of our community. With more than a decade of exceptional experience with Bemidji Area Schools, her skills will help BSU and NTC both to grow and thrive."
Fenner is currently Bemidji Area Schools' director of business services. As a member of the superintendent's administrative cabinet, she develops, coordinates and monitors an annual budget of nearly $80 million. She also assists with employment contract negotiations with union and non-union bargaining units, provides oversight and guidance of facilities operations and serves on a variety of district committees. She also manages district operational departments for finance and payroll, facilities and maintenance, transportation, food services, safety and security, warehouse and procurement and information technology.
Before joining the district, Fenner worked as lead auditor for Bemidji-based Miller McDonald, Inc. She also provides professional accounting and finance services for the Bemidji Area Service Collaborative, which seeks to improve access and availability for a variety of family resources and services in Beltrami County.
"I am honored to have been chosen for this important role," Fenner said. "As a lifelong resident, I am committed to the Bemidji area and to seeing education in our community thrive."
Fenner is returning to her alma mater, as she graduated from Bemidji State University with a bachelor's degree in accounting with a certified public accountant emphasis.
"As a Bemidji State graduate, this feels like something of a homecoming for me," she said. "I am honored to be part of a team that will ensure future generations of BSU and NTC students receive the same educational opportunities that I did."
Hoffman added that Fenner's connection to the mission of higher education helped set her apart during the search process.
"As a first-generation college student herself who received a high-quality education from BSU, Krisi has a deep commitment to our mission and the ways that higher education transforms lives — just as it changed her life," he said.
Fenner is a licensed certified public accountant. She serves as a board trustee for MNTrust, an investment and cash-management program for Minnesota school districts, and is a member of the Minnesota Association of School Business Officials.
Fenner's appointment is effective March 13, 2023. She will succeed Karen Snorek, who is retiring after serving as BSU/NTC vice president for finance & administration since 2015 and a career of more than 30 years in the Minnesota State system of colleges and universities.