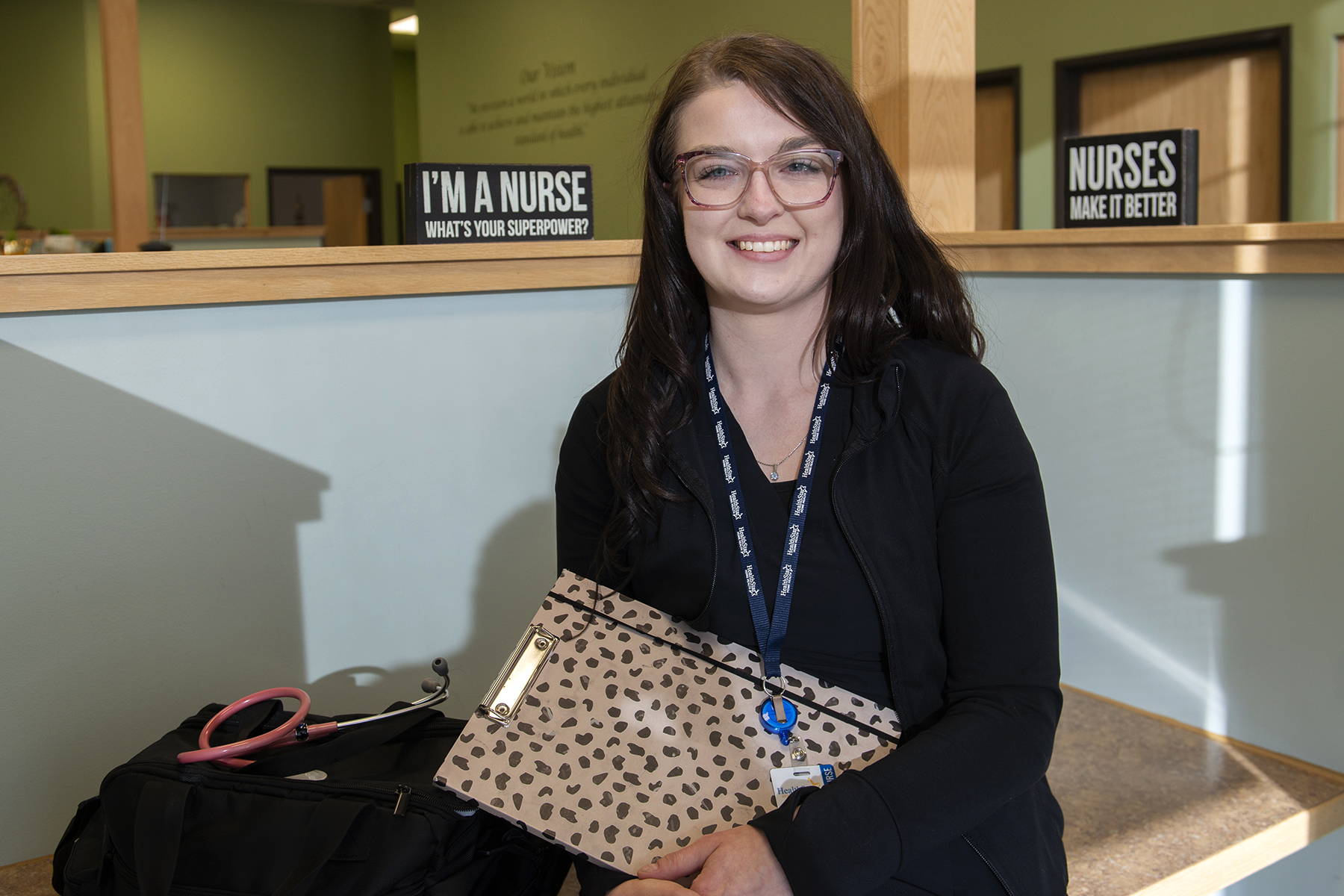 Tricia Port, an LPN case manager for a home health agency in the Bemidji area, gives her aging patients the best care possible after completing one of Northwest Technical College's most unique healthcare programs
.
Created in 2021
, NTC's 18-credit Gerontology and Aging Care certificate includes courses on biological and psychosocial aspects of aging, dementia and Alzheimer's disease care, and healthy aging
. Port applies her education daily in interactions with patients and others.
"I have been able to better educate CNAs, coworkers and family members on the different challenges of caring for the aging adult," Port said
.
"Over a year after taking the program's dementia simulation lab, I often reference that knowledge and discuss it with others
."
The certificate, which can
be completed
in two semesters, allows students like Port to study while working full-time
. NTC faculty and staff are key to the program's value according to Port.
"They have a passion and knowledge for gerontology that makes learning very easy," she said. "They took into consideration everyone's schedule when scheduling our on-site lab days."
Port believes NTC's Gerontology and Aging Care certificate can not only benefit nurses like her, but social workers, medical assistants, activity directors and others who work with elderly populations
.
"The knowledge is so important and we need to educate those that support our aging population."
About Gerontology and Aging Care
Graduates of the Gerontology and Aging Care program will possess the knowledge and skills needed to provide seamless quality service to the aging population and their families. Career pathways include a wide variety of service and leadership opportunities related to psychology, economics, health and wellness, public policy and advocacy and service.
Contact
Link