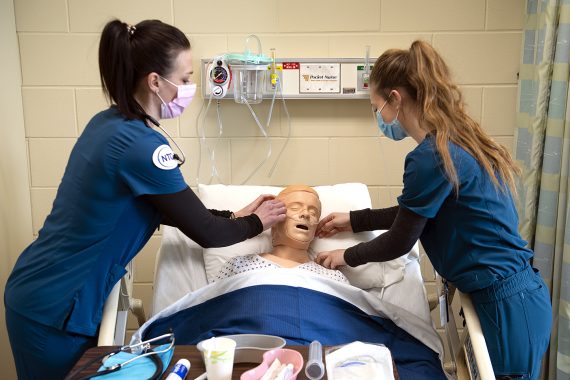 It's said that nursing is a "work of heart," and members of Northwest Technical College's Student Nurses' Association are proving that this holiday season by conducting a donation drive to collect toiletries, blankets, socks and other travel-sized items to support community members suffering from domestic violence and homelessness in the Bemidji area.
"Our members thought it was important to collect hygiene products because people who struggle with maintaining sufficient hygiene and acquiring care products have the potential to become ill rather quickly," Kathryn Kerr, second-year nursing student from Carson City, Nevada, and a member of SNA said. "There are often food, clothing and toy drives, but personal products are overlooked."
SNA's goal is to assist their community and enhance member's collaboration, advocacy, communication and leadership skills.
"As students, we gain so much from our school and community we want to pay it forward. When involved in a charity event, we learn essential aspects that can carry through our nursing careers," Kerr said.
Donations from community members will be accepted until December 31 and can be dropped off at NTC.
Contact
Link