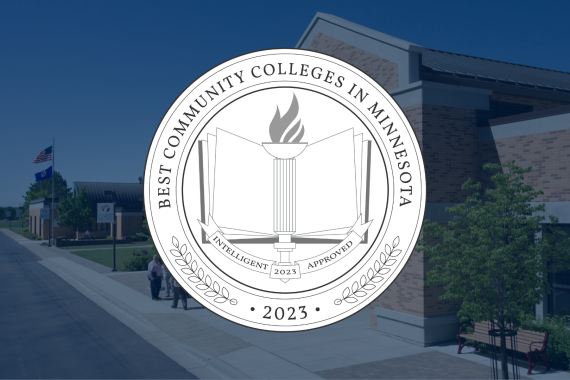 Northwest Technical College was ranked 23rd on the list "Top 24 Community Colleges in Minnesota" for 2023 by Intelligent.com.
Rankings were based on tuition costs, admission, retention and graduation rates, faculty, and reputation as well as the student resources provided for students.
Northwest Technical College has prepared students for fulfilling careers in high-demand fields for more than 50 years. The college's accessible, affordable, hands-on programs also help the region's employers meet their ever-growing need for a highly skilled workforce.
NTC serves more than 1,000 students with an excellent education, an open-enrollment policy and affordable tuition. Students may pursue nearly 40 degree, diploma and certificate programs in six distinct career paths.
Classes are offered on campus, online or as a combination of both. NTC is a member of the Minnesota State system of colleges and universities. For more, visit ntcmn.edu
About Intelligent.com
Intelligent.com provides unbiased research to help students make informed decisions about higher education programs. The website offers curated guides that include the best degree programs as well as information about financial aid, internships and study strategies. With comprehensive, user-friendly guides and hundreds of program rankings, Intelligent.com is a trusted source among students and prospective students.
Contact
NTC Admissions, (218) 333-6600