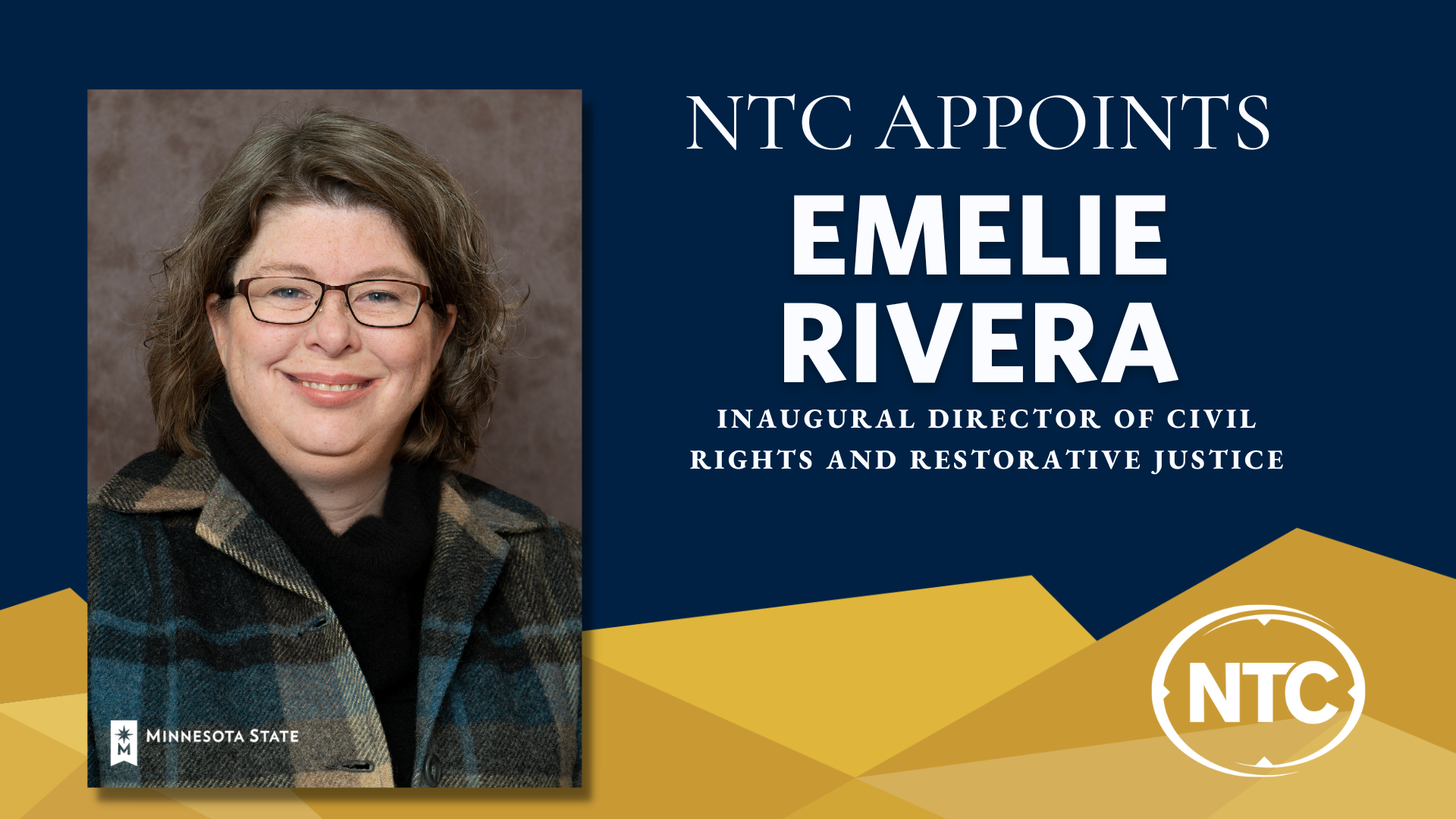 Northwest Technical College and Bemidji State University have appointed Emelie Rivera as the inaugural director of civil rights and restorative justice.
In her role, Rivera's primary responsibilities includes co-directing NTC and BSU's Center for Civil Rights and leading investigations involving violations of Title IX and Minnesota State policies regarding discrimination, sexual and domestic violence on both campuses.
"I am excited to have the chance to help nurture a safe, welcoming and inclusive campus and community culture," Rivera said. "I believe pursuing collaborations internally and within the community will make a big difference in developing this inaugural program for BSU and NTC and am very much looking forward to building responsive programming that assists with their growth and development goals."
She will also assist human resources conduct Respectful Workplace investigations, develop and implement educational programming and build community connections.
Steven D. Parker, campus diversity officer for Northwest Tech and Bemidji State, said hiring a director of civil rights and restorative justice reflects NTC and BSU's commitment to transformative change.
"I am honored to have Emelie with us," Parker said. "Her expertise and dedication to diversity, equity, inclusion, and antiracism positions our institutions to holistically center restorative justice praxis."
Rivera holds bachelor's degrees in social work and Indigenous Studies from Bemidji State University and a master's degree in social work from the University of Minnesota Duluth. Her professional experiences have focused on human services, investigations and judicial processes in both state and tribal government systems.
"BSU and NTC have a great responsibility to protect the civil rights of students, faculty and staff," Rivera said. "We also have a responsibility to respect those rights and educate people, so they may be empowered by their rights."
Links
NTC Center for Civil Rights
NTC Division of Diversity, Equity and Inclusion