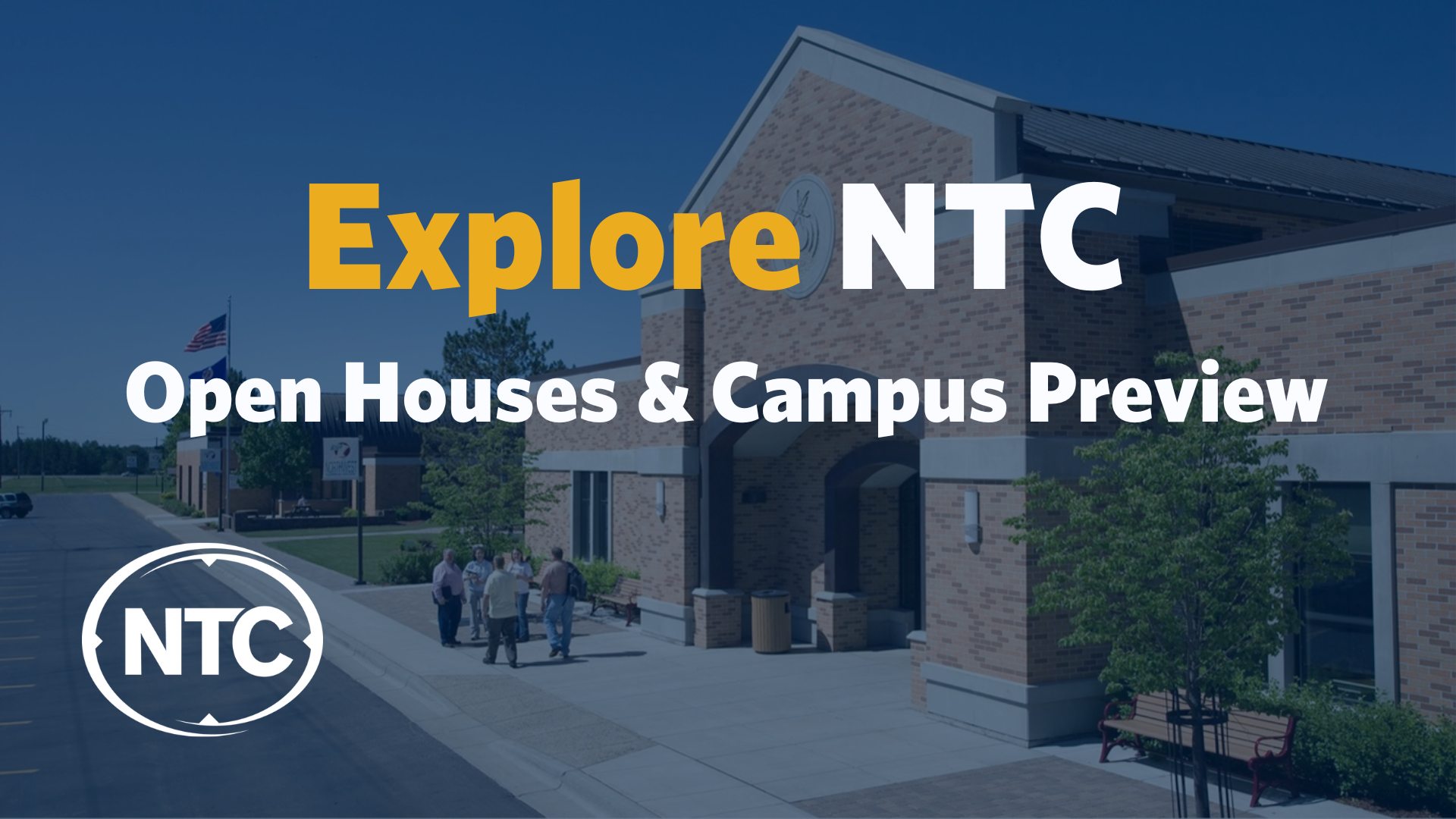 Prospective students interested in Northwest Technical College's six career pathways are invited to attend open houses on Dec. 6-7 and a campus preview day on Dec. 10.
The Dec. 6 open house will highlight NTC's automotive service, building systems and business programs. The college's child development and health care programs will be the focus of the Dec. 7 open house.
Both events are scheduled from 5-7 p.m. at the NTC campus. No registration is required for the open houses.
On Dec. 10, NTC will host its Experience NTC Campus Preview Day from 10 a.m. – noon. The event will include presentations from the NTC admissions and financial aid offices, a campus tour and free lunch. Attendees will have the option to tour housing at the Bemidji State University campus. Check-in begins at 9:30 a.m.
Registration for Experience NTC Campus Preview Day is required online or by contacting the NTC Admissions office.
Contact
Links