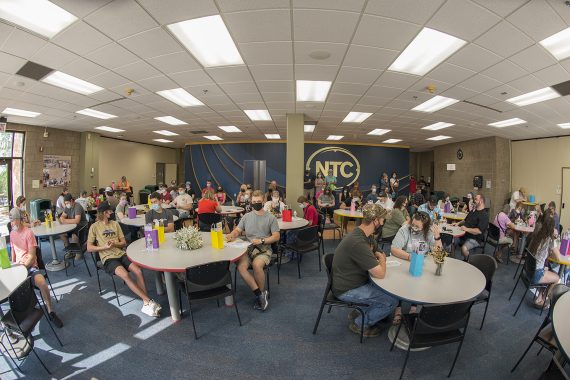 Northwest Technical College will welcome students back to campus with a Welcome Day celebration on Aug. 19.
Attendees can pick up their student IDs, attend an orientation program, enjoy a free lunch and explore campus. Staff from financial aid, admissions and the Student Success Center will be on hand to answer any questions students may have.
"Welcome Day is all about our students," Tyler Peterson, director of the Student Success Center, said. "We hope to alleviate the anxiety associated with starting college, navigating financial aid, getting books and understanding the layout of the school."
Students who attend Welcome Day will also receive free NTC merchandise and the opportunity to meet with campus clubs and organizations.
"We are excited to welcome students and hope for another wonderful year," Peterson said.
Schedule
9:30 a.m. – Pick up student IDs and purchase books
10:00 a.m. – Attend the student orientation program and learn about student life and success, technical support, financial aid and records
11:30 a.m. – 1 p.m. – Discover student clubs, meet faculty and staff and network with potential employers
Contact
Links