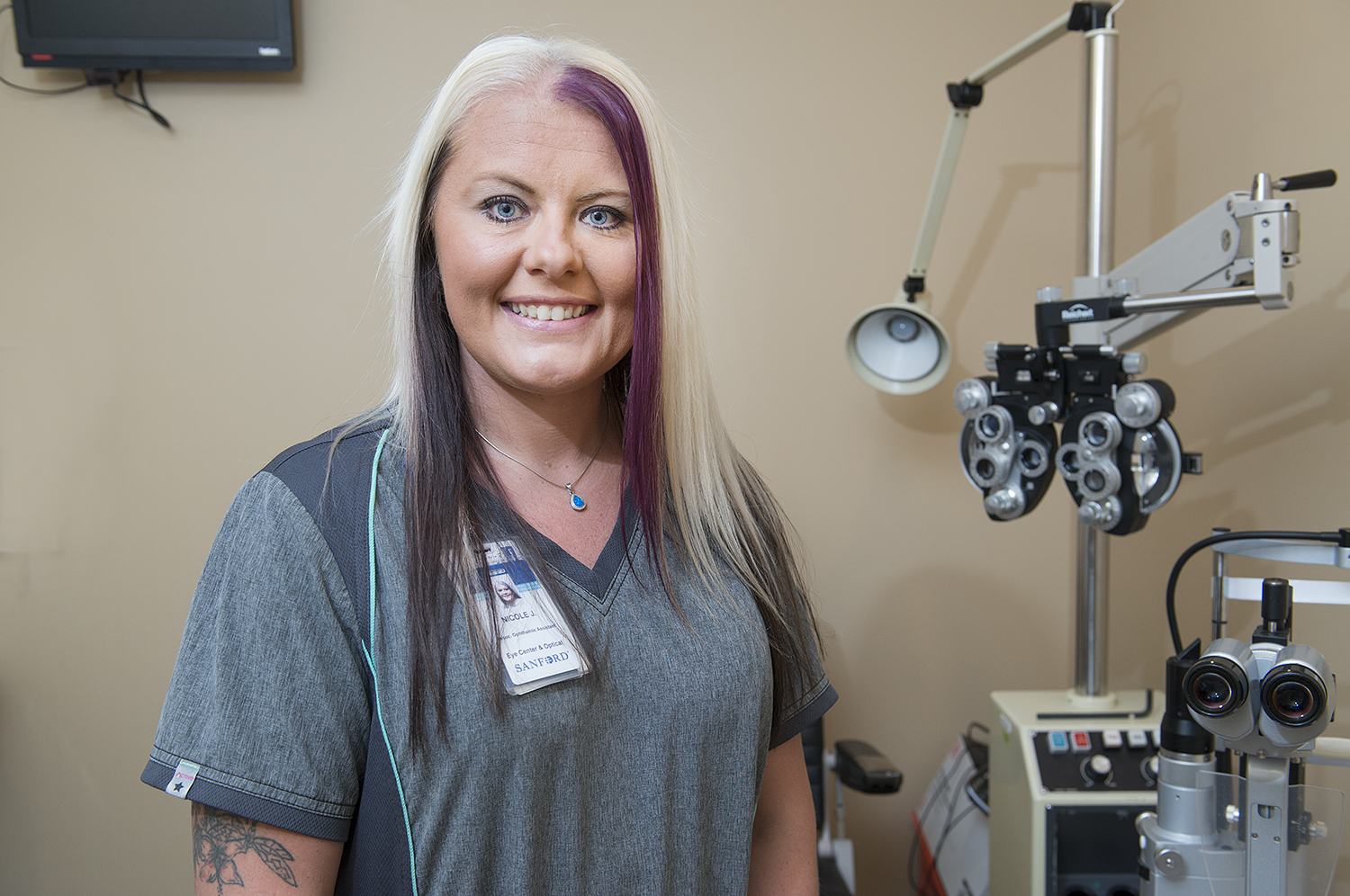 Life has not always been easy for Nicole Jaranson, but she never lost sight of her dream to become a nurse. After earning her nursing assistant certification from Northwest Technical College in 2003, Jaranson finished her 64-credit associate of science in nursing this May.
A single mother of two, Jaranson was a full-time nursing assistant and online nursing student for the duration of her time at NTC. One of the most important lessons she's learned is to believe in herself and fight for her dreams.
"If you feel that all the cards are stacked against you, reshuffle the deck," she said.
Originally from Bemidji, Minnesota, Jaranson reenrolled at Northwest Tech in 2008 to build on her certified nursing assistant credential and become a registered nurse. After graduating, she wanted to specialize in neonatal intensive care, but after a family tragedy and with two young daughters at home, Jaranson put her education on hold to care for her loved ones.
She continued to work as a CNA at Sanford Bemidji Medical Center before reenrolling at NTC in summer 2020 to finish what she started.
"I work full-time at Sanford in the ophthalmology department as a technician, but I'm cross trained to do scheduling and front desk work as well," Jaranson said. "NTC's online nursing program has allowed me to continue working full-time, which I would not be able to do as a single, working mom."
Jaranson continued working throughout the pandemic and began working overtime in Sanford's COVID-19 wing and intensive care unit. This experience made her a better nurse, she said.
"I got to work with a lot of traveling nurses and doctors," she said. "Helping patients and families through this unknown, tough time was such a learning experience and I gained so much knowledge. We got to see the good and bad sides of what was going on – some happy endings and some very sad endings. It changes who you are and it changed me as a nurse."
Jaranson hopes to attend Bemidji State University to earn her bachelor of science in nursing and maintains her dream to one day work in neonatal intensive care.
NTC Nursing Program:
At Northwest Tech, students can obtain a variety of credentials in nursing, including a certified nursing assistant certificate, a diploma in practical nursing, and associate's degrees in nursing — a step-in program for Licensed Practical Nurses that can be completed in one year, and a nursing generic track program that can be completed in two years. Graduates of both associate's degree programs are eligible to apply for licensure as a registered nurse. Each credential at NTC builds on the one before it, and all offer job opportunities in the Bemidji region. For more information, contact the NTC Office of Admissions at admissions@NTCMN.edu, call (218) 333-6600 and ask for admissions or visit https://www.ntcmn.edu/admissions/visit-campus/.
Links
2022-N-056