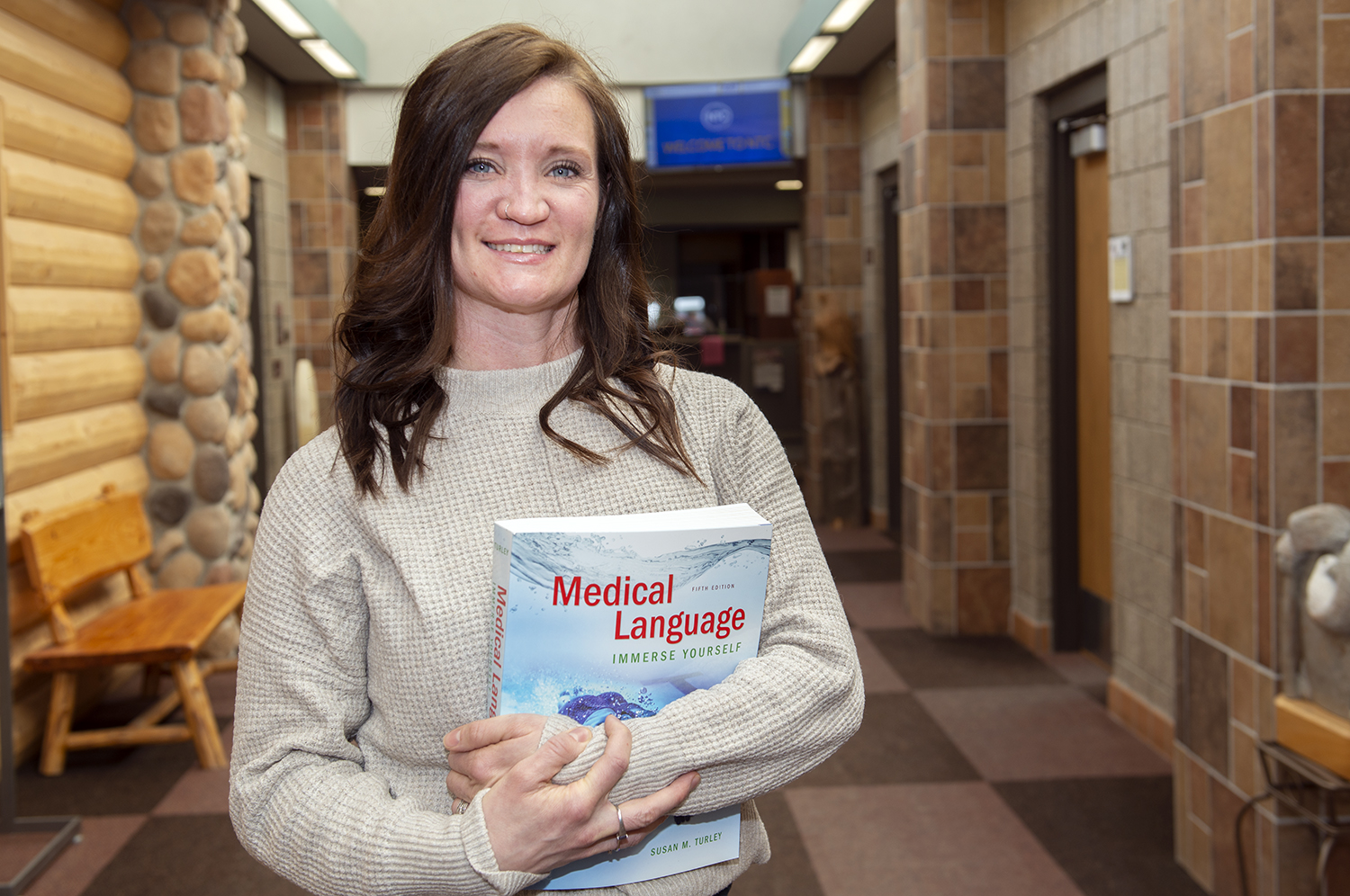 Sara Mistic has always been called to the field of medicine. From Bemidji, Minnesota, this mom of five has leaned on Northwest Technical College twice to help launch her careers.
After graduating with a license in practical nursing from Northwest Tech in 2008, Mistic worked as an LPN until October 2021. However, just a year before hanging up her scrubs, Mistic enrolled in – and completed – NTC's fully online medical coding program.
Professionals in medical coding organize and manage medical data, including medical facility records, health care training materials, official health care documents and medical research reports. Overall employment is projected to grow nine percent from 2020 to 2030 with about 34,300 openings projected each year, on average, over the decade.
The one-year, 30-credit certificate prepares graduates for entry-level medical coding positions and was perfect for Mistic when she was looking to pursue another path of medicine.
"I was inspired to get into medicine because I like to help people," She said. "We needed to do something that better accommodated our family schedule, but I knew that I wanted to stay in the health field and this was the best option."
Graduating with her certificate in Spring 2020, Mistic immediately applied to take the Certified Professional Coder Certification Exam at the encouragement of Kaci Petersen, instructor of medical coding. Once the CPC exam is passed, medical coders are certified to work in the field.
"Kaci was super encouraging," Mistic said. "If it wasn't for her encouragement and positivity I wouldn't have had the same confidence to jump right in."
Now, Mistic is working as a full-time remote hospitalist coder for Sanford Health and enjoys a schedule that is more accommodating for time with her family.
Medical coding graduates from Northwest Tech are also prepared for employment opportunities in a variety of health care settings, including hospitals, clinics, insurance companies, government agencies, public health, home health agencies, long-term care facilities and dental offices
Medical Coding:
At Northwest Technical College in Bemidji, students can obtain a certificate, diploma or associate of applied science degree in medical coding. Each credential builds on the one before it, and all offer job opportunities in the Bemidji region. For more information, contact the NTC Office of Admissions at admissions@NTCMN.edu, call (218) 333-6600 and ask for admissions or visit https://www.ntcmn.edu/admissions/visit-campus/.
Contact
Links
2021-N-040