The Delta Dental of Minnesota Foundation has awarded $50,000 to the Northwest Technical College Foundation to launch a new Delta Dental Equity and Education scholarship program.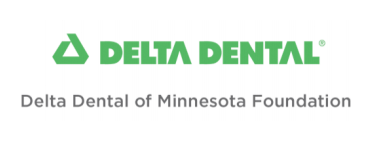 Ashley Johnson, NTC's Foundation executive director, said the grant will support qualifying under-represented students by offering scholarships and living expense relief for dental assisting students.
"The goal is to reduce barriers due to the cost of education, housing, travel costs and child care expenses for dental assisting students," she said. "Equitable recruitment processes will be implemented to reach diverse populations, particularly students from under-represented communities."
The grant extends through 2024 and a total of $39,000 will be used for scholarship and supportive success dollars. Each year, three students can apply for a $6,500 Delta Dental Equity and Education Program scholarship that includes $4,000 in academic scholarship funds and $2,500 student success funds that can be used for housing or other needs.
Throughout 2022, NTC's Office of Admissions and American Indian Resource Center staff will recruit high school students from the area, including Bemidji's neighboring Tribal Nations — The Leech Lake Band of Ojibwe, and the Red Lake and White Earth Nations.
"We will work closely with high school counselors to identify prospective students who may be interested in our dental assisting program, while statewide recruitment efforts will also be ongoing," Johnson said.
The Foundation will reserve $10,000 to establish an endowed Delta Dental Foundation & Partner Fund to extend the scholarship program into the future. The remaining $1,000 will be used for recruitment and marketing efforts.
"By building an endowment fund we can continue promoting scholarship dollars to underserved populations indefinitely. The goal is to continually provide better access to the dental assisting program at Northwest Technical College."
Applications for the Delta Dental Equity and Education scholarship program open Feb. 1.
Dental Assisting at NTC
Students can obtain a diploma or associate of applied science degree in dental assisting at Northwest Tech. Both credentials qualify graduates to become chair-side dental clinicians, and the associate's degree offers advanced coursework in anatomy & physiology and microbiology. Each credential at NTC builds on the one before it, and all offer job opportunities in the Bemidji region. Learn more about dental assisting.
For information about enrollment or to set up a campus visit, email the NTC Office of Admissions or call (218) 333-6600 and ask for admissions.
About the NTC Foundation
The Northwest Technical College Foundation is a 501c3 non-profit organization housed within The Northwest Minnesota Foundation and supports NTC students through scholarships, equipment and program support.
Building a legacy for the college and its students, the NTC Foundation advances the college's mission and goals by seeking, receiving and managing charitable gifts and endowment for scholarships, equipment and the enrichment of academic programs and student services.
Contact
Links
2021-N-037