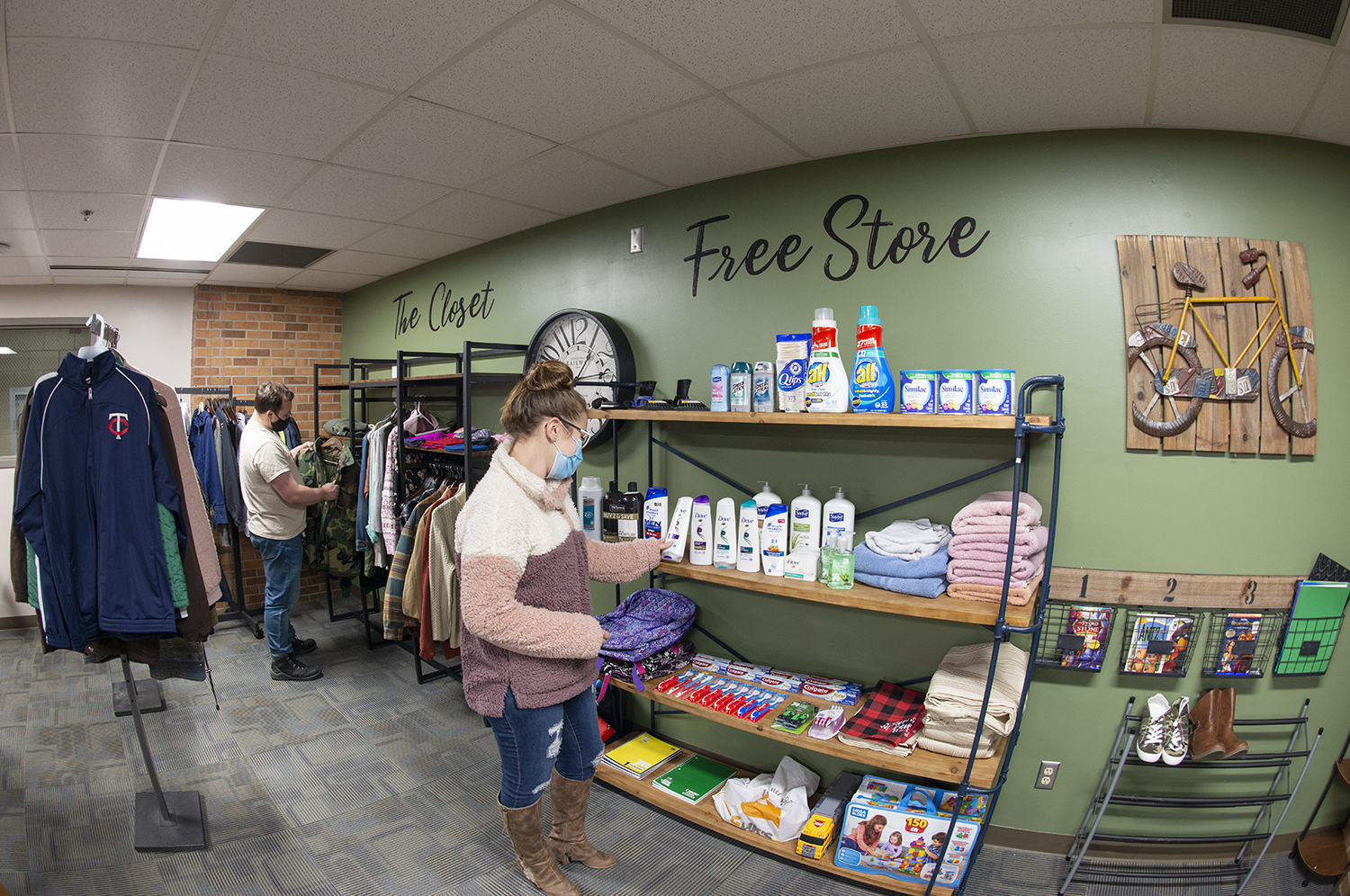 Northwest Technical College has opened a free store called the NTC Closet for the campus community to reduce, reuse and recycle common household items and clothing. Located in NTC's student lounge The Roost, the closet is a place to donate or find lightly used items.
In 2020, Northwest Tech opened the NTC Food Pantry to address a growing issue of food insecurity among college students in partnership with the United Way of the Bemidji Area. Wyatt Miller, student senate president and sophomore nursing student from Blaine, Minnesota, said the pantry has been very successful and heavily used. The project's success inspired the senate to further support students, Miller said.
"In collaboration with the Student Success Center, our Student Senate decided to launch the NTC Closet," Miller continued. "Our hope is students will help themselves to the winter coats, household items, hygienic items and everything else we have for them to take as they need. We have already seen students taking some items that they need."
Supported through by donations from students, faculty and staff as well as the United Way, the NTC Closet is open to currently enrolled students during regular business hours throughout the year. Tyler Peterson, director of the Student Success Center, said students in need of school supplies, office supplies, books, clothing, outdoor wear, shoes, kitchen items, or cleaning supplies may visit the NTC Closet before purchasing items at another store.
"This is just another way we hope to make an impact for our students," he said. "By offering free clothes, winter gear, school supplies, children's items, etc. we help our students succeed."
Following Bemidji State University's Free Store model, the NTC Closet hopes to save students the expense of buying new products and prevent these items from ending up in a landfill. Since 2010, BSU's Free Store has donated 1,650 binders, 1,715 books, 3,650 kitchen items, 1,625 pairs of pants, 365 professional suits and 460 winter clothing items to students.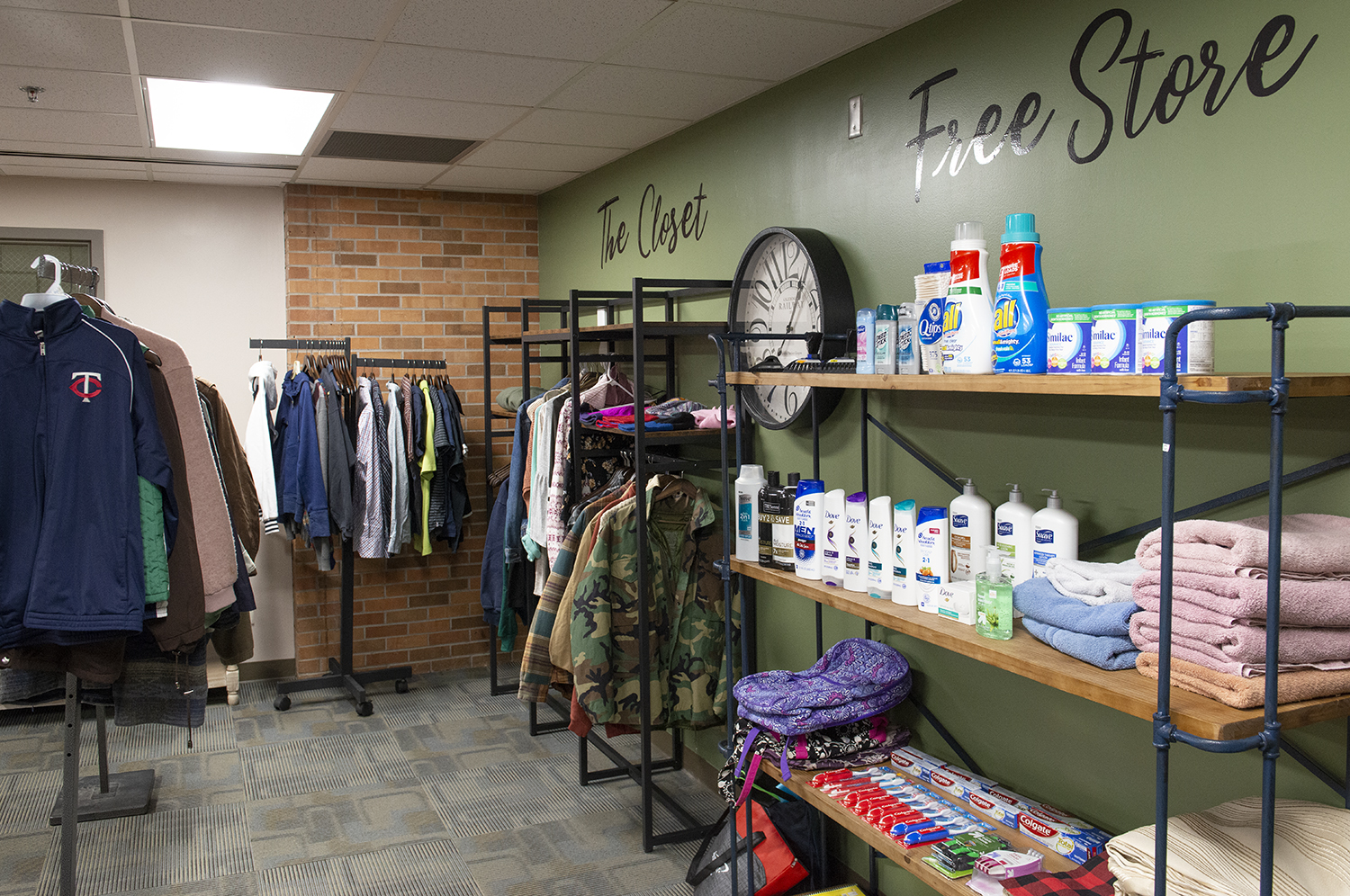 All member of the campus community are welcome to donate clean, functional items ready to be enjoyed by someone else. Items accepted include:
Books
Clothing – clean and in good condition.
Electronics – in working condition, with necessary accessories.
Ethernet Cords/HDMI Cords.
Extension Cords/Power Strips.
Folders/Binders.
Non-perishable food – unopened, regardless of date label.
Notebooks – please tear out any used pages.
Notepads/Post-Its.
Pens/Pencils/Erasers
Plates/Cups/Bowls/Utensils – clean.
Pots/Pans/Baking & Cookware – clean.
Printers – in working condition, with necessary accessories.
Shoes – clean and in good condition.
Small Kitchen Appliances – clean and functional.
Winter Apparel – clean and in good condition.
Contact
Links
2021-N-036