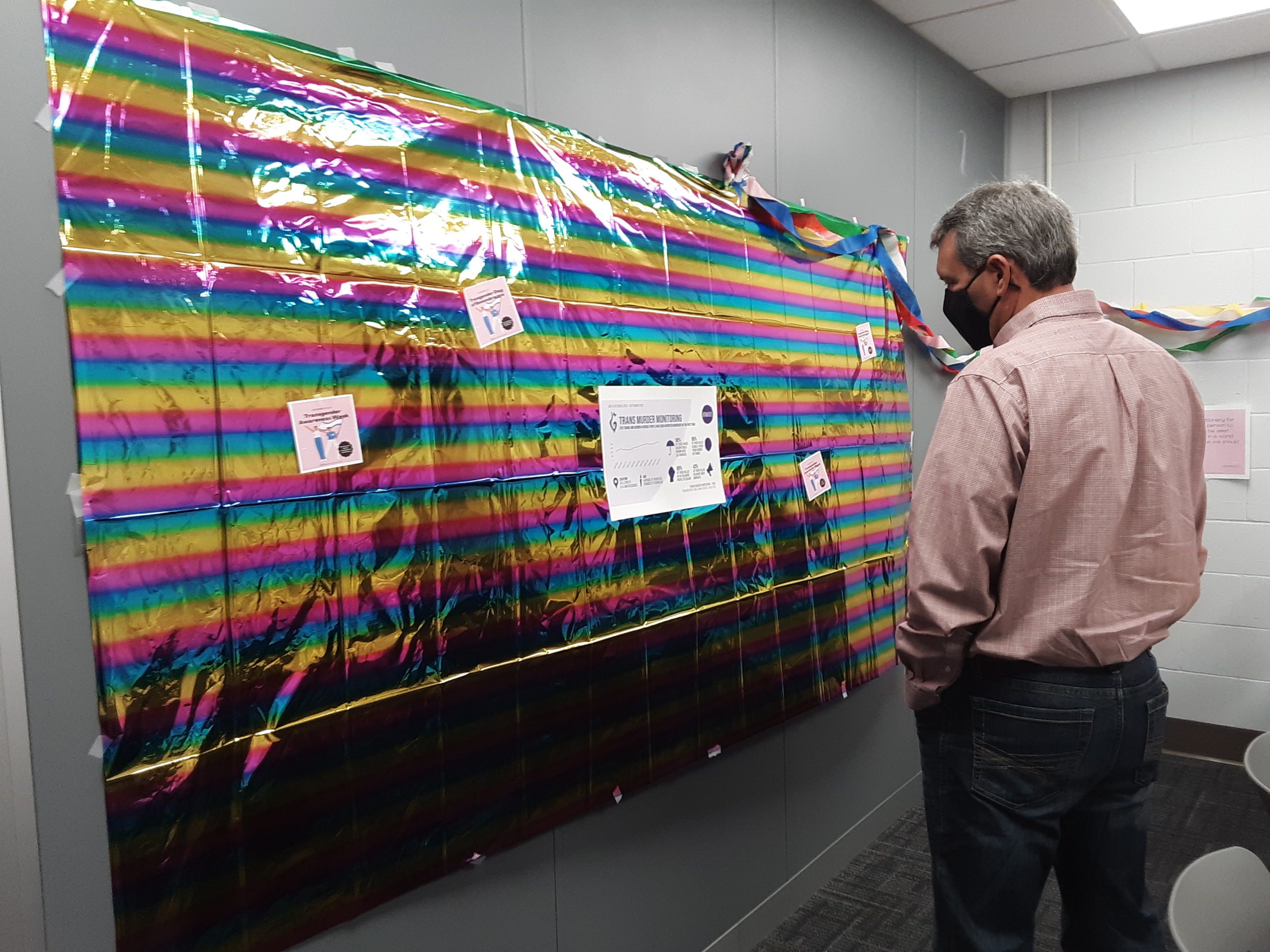 The Northwest Technical College Office of Diversity, Equity and Inclusion and members of the campus community held a tribute for the Transgender Day of Remembrance on Nov. 19 as part of Transgender Awareness Week.
The Transgender Day of Remembrance is an annual day that honors the memory of those who were victims of anti-transgender violence. In recognition of the day of remembrance, NTC's Rosie's Room, located in the Student Success Center, was decorated with bright colors with posters listing statistics about current and historical violence against members of the transgender community. A documentary was also displayed for students,
A remembrance board was also displayed with messages of support from members of the NTC campus community. Members were encouraged to add positive messages to the display throughout the day.
Contact
Links
2021-N-032