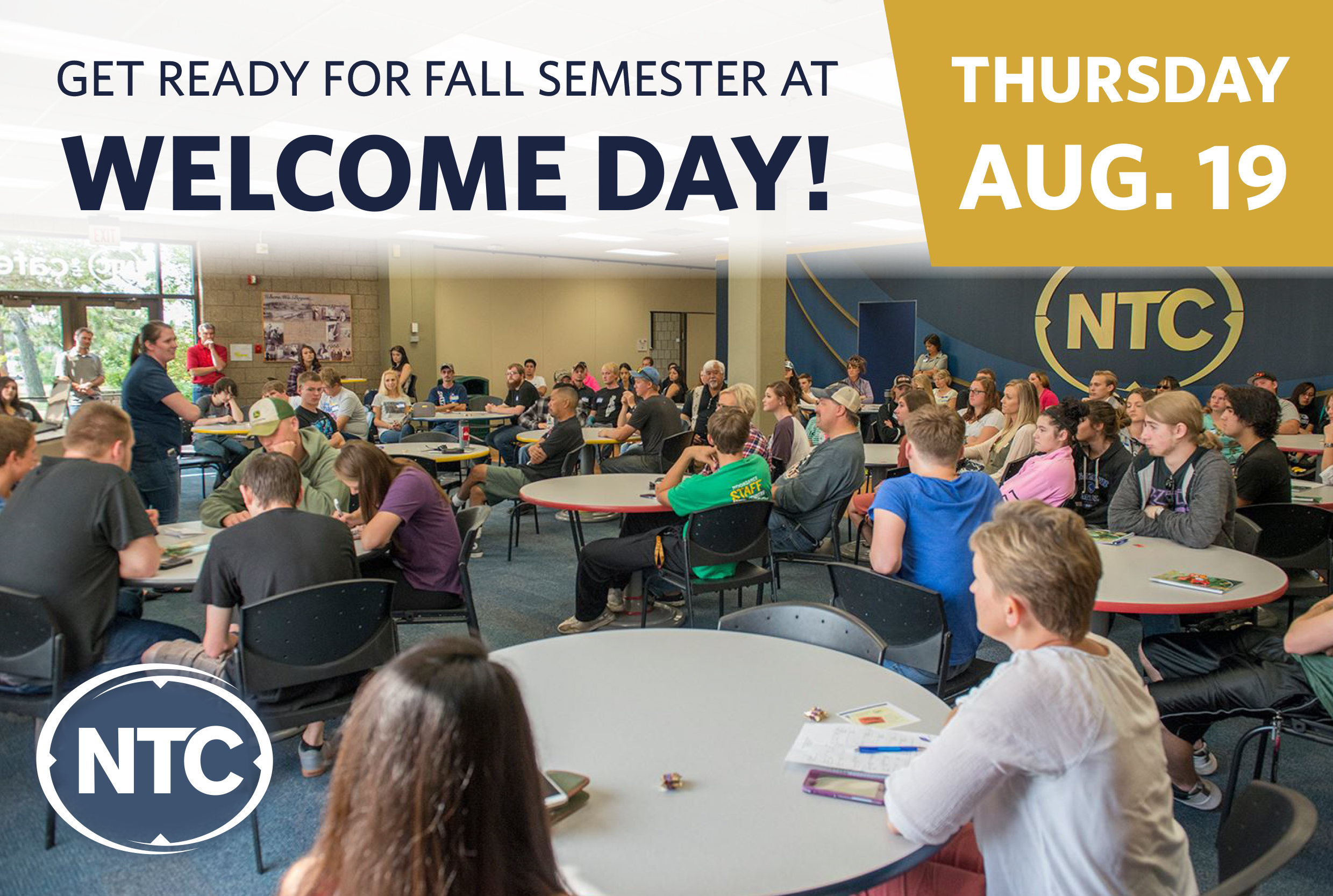 Northwest Technical College will welcome students back to campus with a Welcome Day celebration on Aug. 19.
Attendees can pick up their student IDs, attend an orientation program, enjoy a free lunch and explore campus. Representatives from financial aid, admissions and the Student Success Center will also be available to answer any questions students may have.
"I absolutely love the energy on campus during Welcome Day," Tyler Peterson, director of the Student Success Center, said. "It's fun to connect with so many of our new students and share with them helpful resources and guidance to make their NTC experience the best it can be."
Additionally, students who attend Welcome Day and complete a scholarship application on-site will be eligible to earn financial assistance toward their degree.
"The potential scholarships available only to students who attend Welcome Day adds a good bit of excitement," Peterson said.
Until at least August 31, 2021, masks will be required in all indoor public spaces on campus, regardless of a person's COVID-19 vaccination status.
Schedule
9:30 a.m. – Student ID pick-up.
10:00 a.m. – Attend the orientation program and learn about student life and success, technical support, financial aid and registration.
11:30 a.m. – Discover student clubs, purchase books and meet potential employers during a lunchtime social.
12:00 p.m. – Offices open including financial aid, records and admissions.
1:00 p.m. – Breakout sessions with student services and campus tours.
Contact
Links
2022-N-008