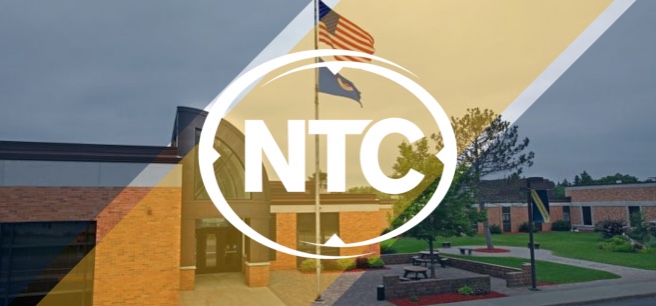 In recognition of Pride Month, Northwest Technical College is joining in the celebration to honor and recognize the LGBTQIAP2S+ community.
Pride Month is celebrated annually in June to recognize the Stonewall Riots. On June 28, 1969, patrons of New York City's Stonewall Inn resisted police violence targeted towards the queer community. The events of this night sparked the movement to fight discriminatory laws and practices against those who are LGBTQIAP2S+.
To impart knowledge and inspire critical thinking across campus, NTC's Office of Diversity, Equity and Inclusion recently compiled a list of resources that encourage audiences to expand their beliefs and understandings of the LGBTQIAP2S+ community by learning about gender, sexual and romantic identities. Under the leadership of Steven Parker, the college's new Campus Diversity Officer, NTC is also promoting a number of inclusive events, both in-person and virtually, to support Pride Month.
Throughout the month, members of the Bemidji community are encouraged to connect with Bemidji State University's new Northwoods Queer Outreach program via the university's website. The initiative aims to increase queer and transgender representation, support and acceptance across campus and within the Bemidji community.
Note: LGBTQIAP2S+ stands for lesbian, gay, bisexual, transgender, queer/questioning, intersex, asexual, two-spirit, plus. Additionally, the term "queer" throughout this narrative signifies queer-sexual and queer-gender identities, as well as those who are part of the LGBTQIAP2S+ community.
Campus Calendar
June 3-30, 8:30 a.m.-3 p.m. – Rainbow Across the Pages
Location: A.C. Clark Library, BSU campus.
Student professionals working in the A.C. Clark Library created a Pride Month book display featuring LGBTQIAP2S+literature. A digital bookshelf is also available for students.
June 9-30 – Spread the Pride
A video project sponsored by the Student Center for Diversity, Equity and Inclusion will collect messages of support from faculty and staff who celebrate Pride Month. The project will be available on Bemidji State's Vimeo and YouTubechannels.
June 15-30 – Be You
During BSU's "Be You" campaign, faculty, staff and students are encouraged to complete one or more challenging tasks that they might not have had the courage or determination to complete in the past. Challenging tasks could be either in and out of the LGBTQIAP2S+ arena, and participants are encouraged to document the feat and nominate another individual to participate.
Minnesota Pride Celebrations
June 17, 5-9 p.m. – Pride Grand Marshal MASKqueerade Party
Location: Amsterdam Bar & Hall, St. Paul, Minnesota.
June 19, 5 p.m. – Juneteenth
Location: Livestreamed via Campus Pride Instagram.
Join Black queer and transgender activists as they share reflections on Juneteenth and its relevance to Black and queer liberation on college campuses and beyond.
June 24, 10 a.m.-3 p.m. – LGBTQ Career Fair
Attend virtual one-on-one meetings with over 50 LGBTQ+ friendly employers.
June 27, 9 a.m.-5 p.m. – Rainbow Run 5K
Location: Boom Island Park, Minneapolis, Minnesota.
June 28, 7 p.m. – Stonewall Riots Anniversary
Location: Livestreamed via Campus Pride Instagram.
Queer young adult activists will come together to speak about the continuing work towards social justice on the 52nd anniversary of the Stonewall Riots.
July 12, 5 p.m. – Hastings Pride 2021
Location: Roadside Park, Hastings, Minnesota.
July 17-18, 10 a.m.-6 p.m. – 2021 Twin Cities Pride Festival
Location: Loring Park, Minneapolis, Minnesota.
Reading List
"Giovanni's Room," by James Baldwin.
"Middlesex," by Jeffrey Eugenides.
"We Are Everywhere: Protest, Power, and Pride in the History of Queer Liberation," by Leighton Brown and Matthew Riemer.
"Stonewall Era and Uprising", by Library of Congress.
"This Book Is Gay," by Juno Dawson.
"The Song of Achilles," by Madeline Miller.
"Less," by Andrew Sean Greer.
"In the Dream House," by Carmen Maria Machado.
'"Rainbow Boy," by Taylor Rouanzion.
"Julián Is a Mermaid," by Jessica Love.
"Red, White and Royal Blue," by Casey McQuiston.
"Boyfriend Material," by Alexis Hall.
"The Seven Husbands of Evelyn Hugo," by Taylor Jenkins Reid.
Watch List
Major streaming services are participating in Pride Month by streaming content. Check indexes in your service of choice for more info.
Contact
Links
2021-N-071