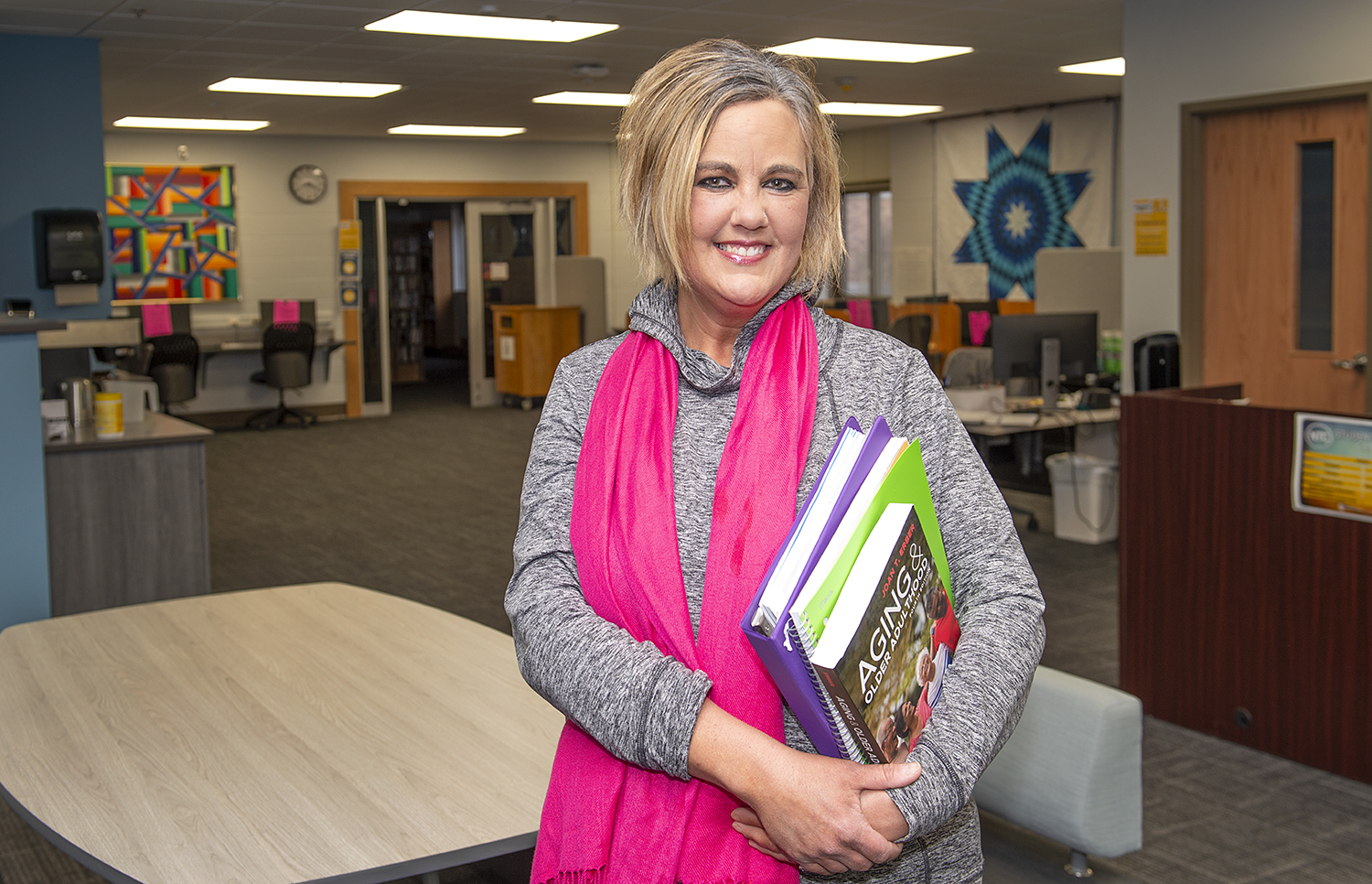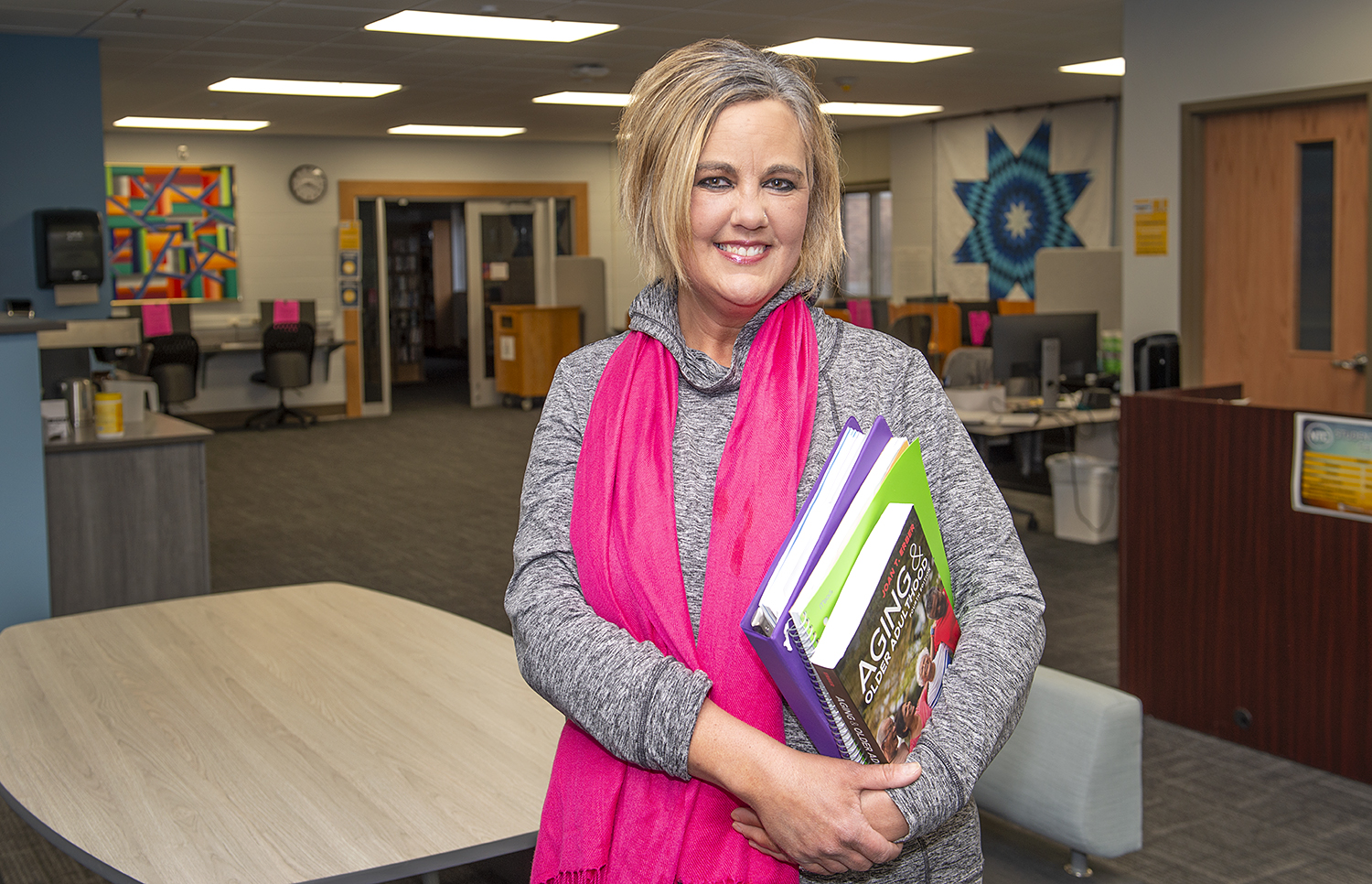 Kari Kuechenmeister was fearful of pursuing a college degree in her forties, but Northwest Technical College made it easy. Now the mother of three and adult foster care provider from Bemidji, Minn., is following her dreams.
"I have always heard wonderful things about Northwest Tech and decided a smaller setting could make it easier to go back to school," Kuechenmeister said. "It is always a happy place and everyone is easy to talk to, friendly and helpful.
Kuechenmeister didn't attend college right away after high school and grew to regret her decision. After her children had grown, she decided to enroll in NTC's online associate of science health science program, a stepping stone to a career in the medical field. She is also pursuing certificates in gerontology and community health.
"I wanted more education and I needed to do this for me," she said. "My passion is working with the elderly and helping others."
Kuechenmeister was excited to learn of NTC's new gerontology courses. Beginning in Spring 2021, NTC's Gerontology & Aging Care program is addressing unprecedented growth in life expectancy and aging populations, a topic near and dear to Kuechenmeister.
"We have an adult foster care in our home," she said. "This means that we provide housing for those with disabilities and seniors who need some daily care, but don't need skilled nursing care. NTC's programs will help me learn how to better care for the people I work with and our aging population."
Additionally, fulfilling the internship requirement for her community health certificate Kuechenmeister is currently working with Beltrami County Public Health where she has been helping with COVID vaccination clinics. Expected to graduate this spring, Kuechenmeister said she was at first intimidated about going back to school but is glad she did after finding a strong and supportive community at NTC.
"Don't be scared to go back to college at an older age. The teachers at NTC are there for you, are extremely helpful and want you to succeed," she said.
Links