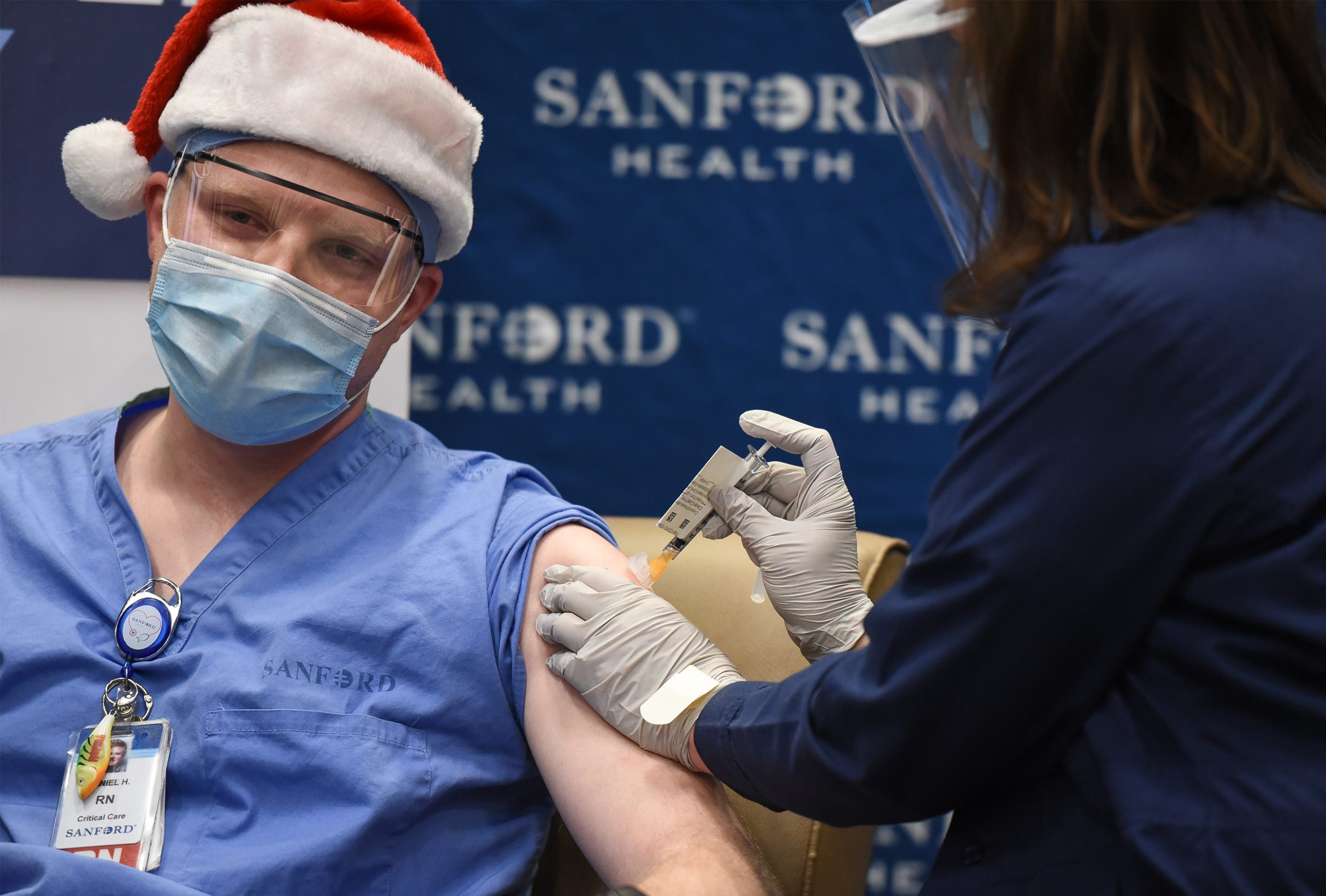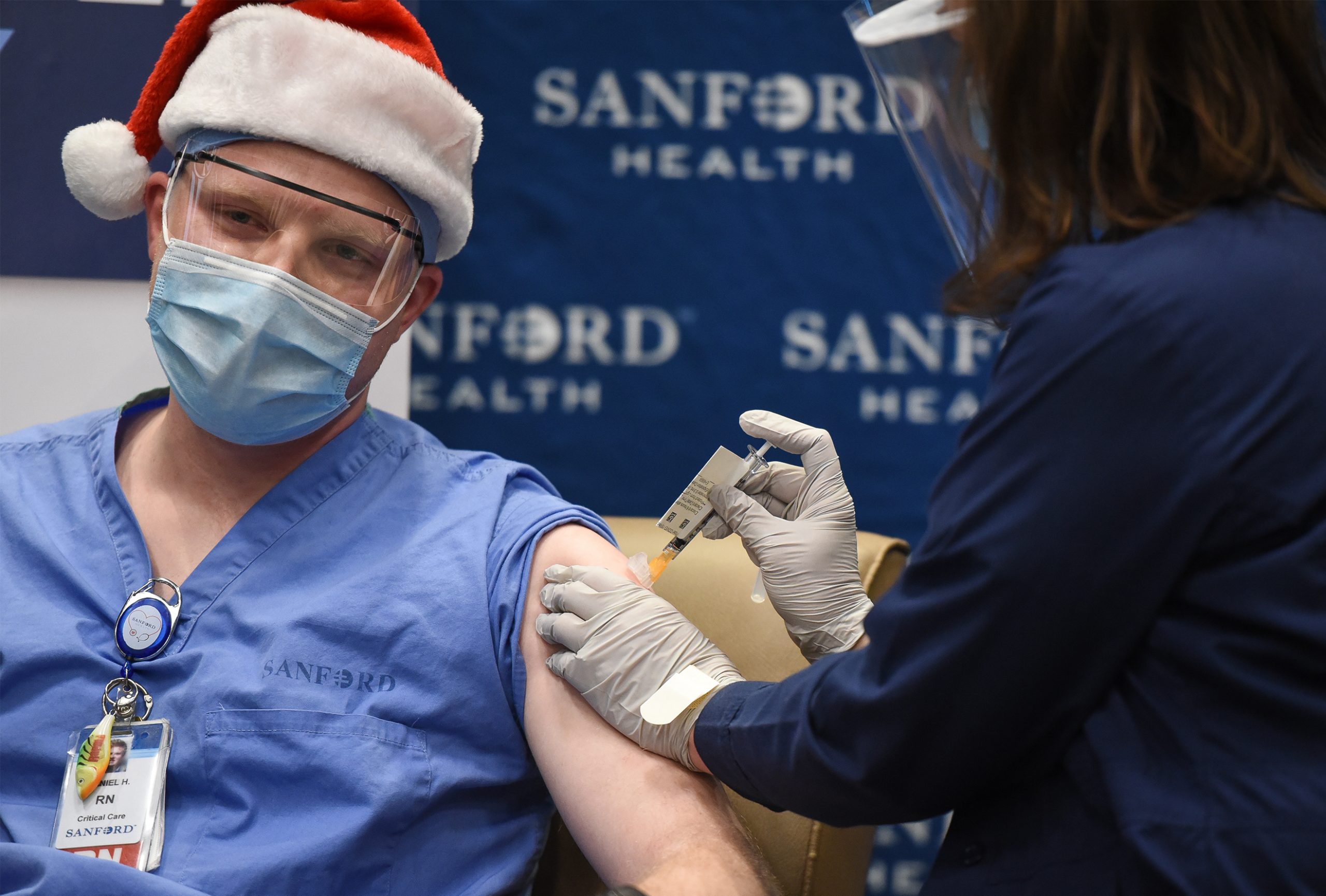 News of an emergency vaccine authorization by the Food and Drug Administration means the light at the end of the COVID-19 tunnel is finally visible. Nearly 3,000 doses of the Pfizer-BioNTech vaccine have been delivered to Sanford Health of Bemidji, and Northwest Technical College graduate Dan Hanson was among the first recipients.
Hanson, a frontline nurse in Sanford's intensive care unit, was the first to receive the vaccine on Dec. 17. A 2016 graduate from NTC's practical nursing program who went on to earn his registered nursing degree in 2018, Hanson has been steadily working with COVID patients since the onset of the pandemic.
"I never intended to be the first recipient, but it was a huge honor," Hanson said. "Working with COVID patients is hard work and when I got the vaccine I felt very proud of the work I've done."
The vaccine procedure is similar to the flu vaccination, Hanson said, and is administered through an injection to the deltoid muscle in the upper arm. To be considered fully inoculated against the virus, recipients must receive two doses of the vaccine 28 days apart.
"It's a very small amount of medicine, maybe a milliliter," he said. "Afterwards, I had zero symptoms, just a sore arm. I am looking forward to the day when it's available for everyone. This vaccine quite literally provides your body the means to fight off a virus and is a step forward in promoting health and community growth."
The first doses of the vaccine arrived at Sanford Health on Dec. 14 with distribution beginning on Dec. 17. Of Sanford Bemidji's 2,925 vaccines, 800 were reserved for its frontline workers and the remaining vaccines were distributed to local health care clinics and regional hospitals.
"Everyone has seen the impact COVID-19 has had on our community," Hanson said. "Not everyone who gets COVID-19 has a winning chance to survive, this vaccine is important for everyone around us. When you give your body a fighting chance, that's what is going to keep our communities safe, keep businesses open and allow us to get back to normal."
Hanson credits his success to Northwest Technical College and the faculty who formed him into the nurse he is today.
"My career in nursing would never be the same without NTC," he said.
Contact
Links
2021-N-030