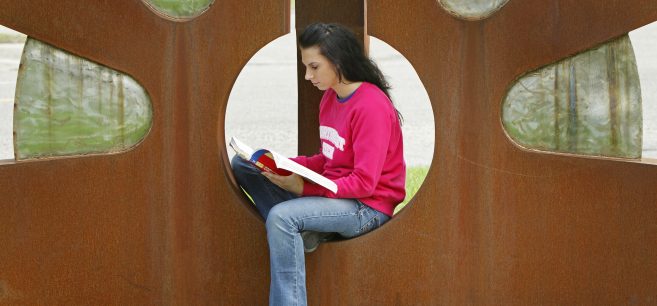 Northwest Technical College stands ready to welcome students back to campus for the fall 2020 semester beginning August 24. Following guidance from a variety of sources, including executive orders issued by Minnesota Governor Tim Walz, the Minnesota Department of Health and the Minnesota State system of colleges and universities, classes will be delivered in a variety methods to help mitigate the spread of COVID-19 in Bemidji.
"We are excited to welcome our students back to campus — though we know this semester is going to look quite different from others," President Faith C. Hensrud said. "Bemidji State University's number one priority is — and always has been — the health and safety of our students on their academic journey. Our students remain at the center of our decisions and are the heartbeat of Bemidji State. We will do everything we can to ensure they succeed."
Current guidance directs that all college courses which can be offered through alternative delivery methods must be delivered that way. Higher education institutions are only allowed to offer in-person courses where alternate delivery methods are not possible. As a result, the majority of courses offered at Northwest Tech this fall — approximately seven out of eight classes offered — will be conducted online or via hybrid or hy-flex models. Hybrid- or hyflex-style courses will be conducted primarily through remote means, but will offer some face-to-face instruction.
Preparing for an unusual semester
Darrin Strosahl, NTC's vice president of academic affairs, began working in May with college faculty to shift fall course delivery from primarily in-person to remote, and identified curriculum areas that could be most-easily offered remotely.
"The dedication of our faculty, staff and students throughout the pandemic so far has been incredible," he said. "The faculty worked hard to identify the lab courses where face-to-face instruction was essential to achieving the learning outcomes and have planned appropriately for safe in-person labs to ensure a quality educational experience."
A technology survey will be sent to students and a limited number of laptops and desktop computers will be distributed based on needs. NTC has also set up a select number of on-campus labs with appropriate social distancing for students.
Additionally, while many academic classrooms have been organized to allow for proper social distancing, most exterior doors will remain locked as NTC continues to be closed to the public. Students, faculty and employees will have access to academic buildings via keycard to attend classes and utilize on-campus computer labs.
Since the onset of COVID-19 in Minnesota, Bemidji State's general maintenance crews have adjusted their focus to address high-trafficked areas of campus and will continue to maintain safe and cleanly work environments. At the July 30 Northwest Technical College campus forum, Vice President of Finance and Administration Karen Snorek reported that, in addition to regular maintenance, more than 100 cleaning kits are being delivered to offices across campus.
"These cleaning kits will hopefully make faculty, staff and students feel more comfortable when using public spaces on campus," she said. "Mitigating the spread of the Coronavirus does not and cannot fall on the shoulders of one person or department. We are in this together and together we can be part of the solution."
Plexiglas barriers and hand sanitizing stations have been installed in service areas and sanitizing kits have been placed inside high-use classrooms to reduce the chance of contamination.
Safety requirements for campus visitors
All employees, students and visitors at Northwest Technical College must have a mask or face covering readily available at all times when on campus. Mask or face coverings are required inside campus, outdoors in situations where six feet of social distancing is not possible and when riding in university vehicles with others. For employees and students, there are some limited exceptions to this requirement.
Based on the latest guidance from Sanford Health and public health officials, housing at BSU for the fall 2020 semester will be limited to 500 students who had on-campus academic or athletic experiences on their schedules prior to July 31.
"This was definitely a team decision and it was not one that was reached lightly," Travis Greene, associate vice president for student life and success, said. "We believe that reducing the number of students living in the residence halls will limit the potential for community spread of COVID-19 and keeping our NTC community as safe as possible is our number one priority."
The need to provide students with social opportunities and campus services remains an important element of the fall 2020 planning process and all student services will remain open for students. This includes Accessibility Services, the Student Center for Health and Counseling, Career Services, Financial Aid and more. The Student Success Center is also going to remain operating as the student hub while following all current safety guidelines for social distancing and gathering sizes.
Beginning August 10, all visitors to Bemidji State University and Northwest Technical College will be required to complete an online health self-assessment questionnaire before being granted access to campus as part of continuing efforts to mitigate the spread of COVID-19. Additional information on this requirement is available online at ntcmn.eduand bemidjistate.edu. This questionnaire is part of a system-wide initiative by the Minnesota State colleges and universities, which has implemented the mandatory tool at each of its 37 colleges and universities and at its system offices in St. Paul.
Contact
Links
2021-N-005