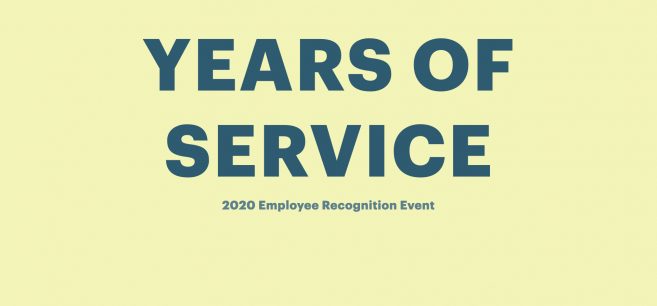 Northwest Technical College celebrated three employees who have reached years-of-service milestones and three retiring staff and faculty at its annual Employee Recognition Event.
The virtual event replaced NTC's traditional Employee Recognition Breakfast, and the event's usual Awards of Excellence are being delayed until fall.
The three employees reaching employment milestones have a combined 35 years of service to NTC, while the three retiring faculty and staff have a combined 52 years of service.
The event also recognized NTC's three employees who earned Diversity Certificates this year.
"I know you will agree that 2020 has not been the year that any of us anticipated when we began in the semester in January," NTC President Faith Hensrud said in her opening remarks. "It has been a time for moving apart to prevent the spread of this virus, but also a time where we have come together as a campus community in so many creative ways.
"I want to thank you for the contributions you make and I want you to know how deeply we all appreciate your commitment to the success of our students and to the future of Northwest Technical College."
Darrin Strosahl, NTC's vice president for academic and student affairs,
"It's our work and the work of the students that make amazing stories come true," he said. "Thank you to everyone celebrating today for your energy and enthusiasm that makes NTC a great place for students."
Employment Milestones
5 Years — Sarah Behrens, Coordinator of School & Industry Partnerships
10 Years — Jana Berube, Distance Minnesota
20 Years — Mark Johnson, automotive faculty
Retiring Employees
David Delisle — general maintenance worker — 6 years
Julie Dokken — dental assisting faculty — 16 years
Sandy Johanning — nursing faculty — 32 years
Diversity Certificate Recipients
Linda Erickson; Dawn Dahl; Sandy Johanning