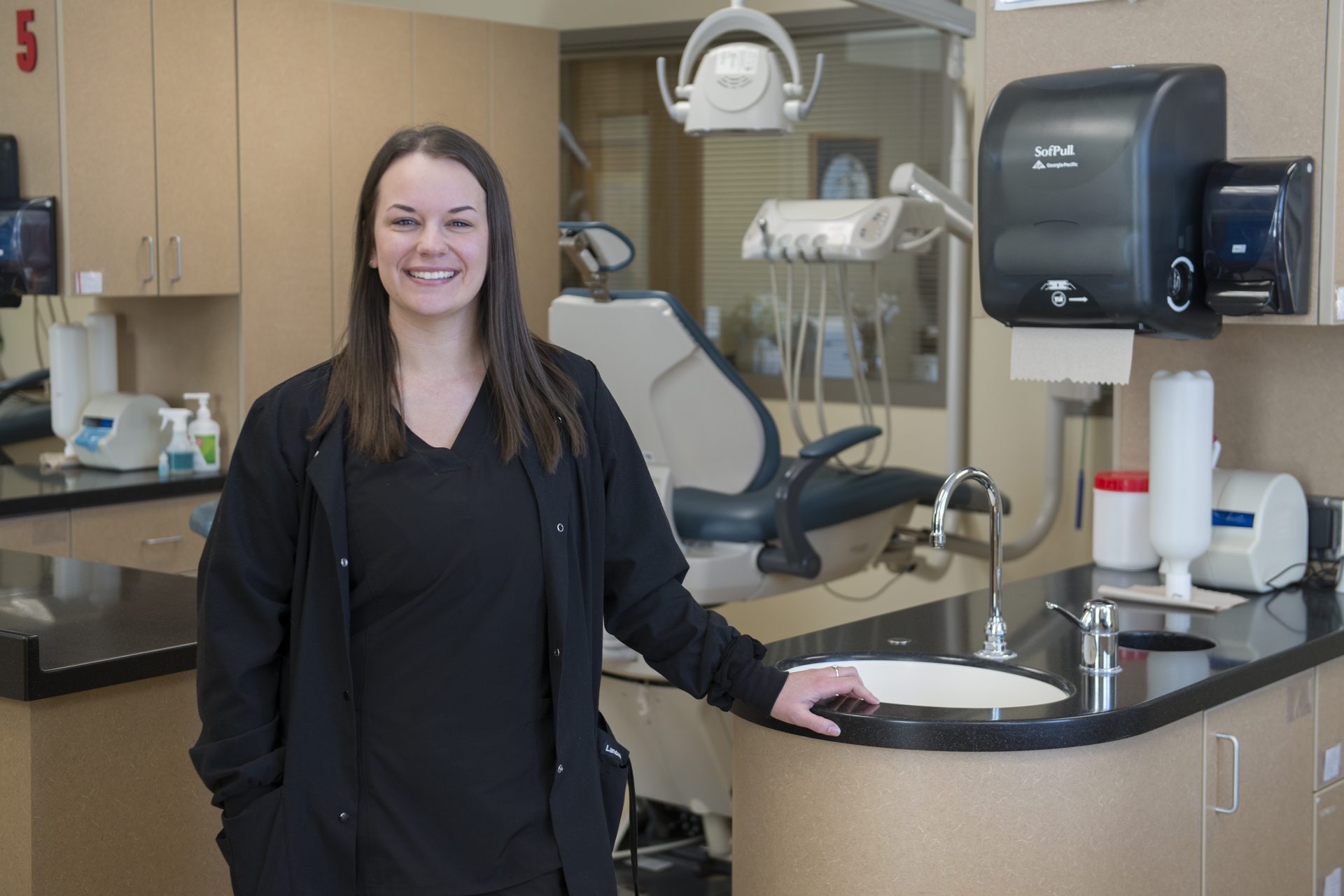 NTC dental assisting student Emily Borah never imagined herself going to college. However, after giving birth to her daughter, Sutton, she figured it would be the perfect time to pursue her dream of working in the dental industry. Nearly two years later, Borah is set to graduate with an associate of applied science degree this May.
"For as long as I can remember, I've wanted to work in the dental field," she said. "I hate to admit it, but when I was young I would purposely not take care of my teeth so I could go to the dentist more often."
Borah loves working with children and appreciates the skills-based work in her program as she prepares to secure a job at a pediatric dental office.
Borah says her favorite class is Advanced Function — a seven-credit course that includes a 12-hour practicum at Bemidji's Northern Dental Access Center. Advanced Function provides instruction and practice students need to demonstrate mastery of skills required by the Minnesota Board of Dentistry.
"Right now we're learning how to do dental sealant, coronal polishing and oral surgery procedures," Borah said. "We get to work alongside dentists and test out on the skills we are learning in class every week."
Borah had an opportunity to combine her loves of dental assisting work and helping children on Feb. 7, when NTC hosted its annual Give Kids a Smile event. For more than 15 years, NTC has partnered on the annual event with area dentists, which typically provides more than $4,000 worth of free dental care to about 50 area children.
"It was great to gain more hands-on experience with real patients, especially children," Borah said. "I love helping kids be more self-assured and comfortable in situations they don't necessarily feel in control of, like a dental screening."
When she's not in class, Borah is a student worker in NTC's financial aid office, allowing her to be on-campus from eight to five, Monday through Friday. She values the ability to have a consistent schedule and attributes the opportunity to the success of her school-work-life balance.
A 2019 Workforce Development Scholarship recipient, Borah is overwhelmed by the support she's received from both the Bemidji community and NTC during her time as a student. With the $2,500 award, she was able to pay her tuition, books and lab fees without taking out a loan. Borah also has set aside a portion of the scholarship as a down payment on a restorative functions certification she plans to complete after graduating from NTC. She says the additional certification will present her more opportunities to work in pediatric dental care.
"I can't imagine working in any other field," Borah said. "I'm excited for what the next chapter brings and I'm thankful for the confidence NTC gave me moving forward into my professional career."
---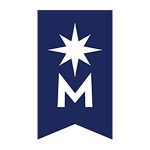 Northwest Technical College, located in northern Minnesota's lake district, has prepared students for fulfilling careers in high-demand fields for more than 50 years. The college's accessible, affordable, hands-on programs also help the region's employers meet their ever-growing need for a highly skilled workforce. NTC serves more than 1,000 students with an excellent education, an open-enrollment policy and affordable tuition. Students may pursue nearly 40 degree, diploma and certificate programs in six distinct career paths. Classes are offered on campus, online, or as a combination of both. NTC is a member of the Minnesota State system of colleges and universities. For more, visit ntcmn.edu
2020-N-035