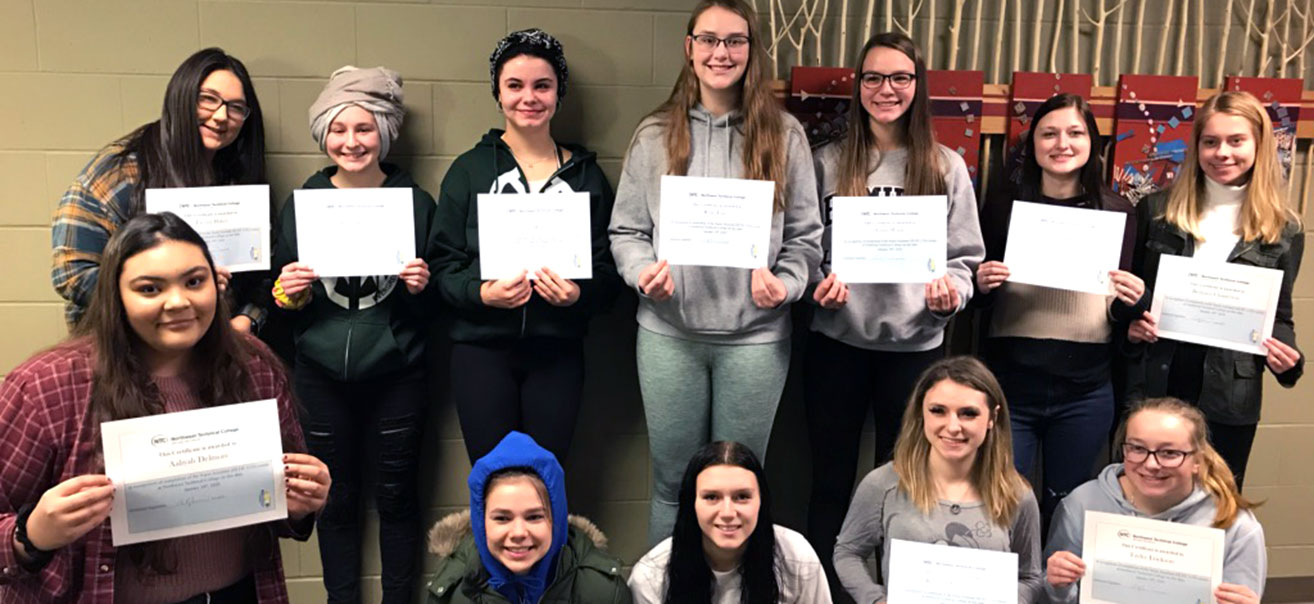 A dozen students from Bemidji High School attended a recognition ceremony at Northwest Technical College to celebrate the completion of their Nursing Assistant course.
Darrin Strosahl, vice president of academic affairs at NTC, congratulated the students on their achievement and recognized the courage it took for them to enroll in the program.
"There's courage that is needed to make that happen, and you've shown that you have that courage in you," he said. "I want to encourage you to continue to use that courage, and be very proud of what you've accomplished. You have said, 'I can do this,' you've actually done it, and now you have skills."
Michele Brielmaier, NTC's dean of health and human services, asked students to recall their clinical experience and their feelings when they realized they were learning skills which could help people.
"When you walked into the patient's room for the first time, you may or may not have ever been in a long-term care nursing home, and knowing that you are going to be caring for them," Brielmaier said. "How was that feeling? Was it exciting though when you walked out on that last day feeling like, 'Oh my gosh, I know what I'm doing. I made a difference and I really connected to another person?'"
She thanked the students for their hard work throughout the course and reminded them that the certificates they were receiving were simply the first step in what could be a lifetime journey of caring for others.
"This is your potential career, and every single day you are going to be impacting those people," she said. "It may be a once in a lifetime opportunity that they have someone who cares for them or connects with them in a different way than they ever had before. So I just want to say thank you for what you did."
Brielmaier had students deliver a portion of the Nightingale Pledge, recited by graduating nursing students, before receiving their completion certificates.
"I promise to do my best, every day, whether that be caring for people in my career, in my classroom in my home, or in my community," they said.
Northwest Technical College's Nursing Assistant certificate can be earned by completing the three-credit Nursing Assistant course. Certificate holders qualify for jobs in acute-care hospitals, state hospitals, long-term care facilities including nursing homes and rehabilitation hospitals, clinics and physicians' offices, group homes and child care centers and a variety of other health care settings. Certificates also are required for application into NTC's practical nursing diploma and associate's degree in nursing programs. Students who complete the course also are eligible to take the Minnesota Department of Health's certification exam; those who pass are added to the state's nursing assistant registry.
---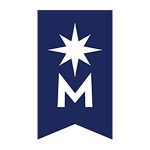 Northwest Technical College, located in northern Minnesota's lake district, has prepared students for fulfilling careers in high-demand fields for more than 50 years. The college's accessible, affordable, hands-on programs also help the region's employers meet their ever-growing need for a highly skilled workforce. NTC serves more than 1,000 students with an excellent education, an open-enrollment policy and affordable tuition. Students may pursue nearly 40 degree, diploma and certificate programs in six distinct career paths. Classes are offered on campus, online, or as a combination of both. NTC is a member of the Minnesota State system of colleges and universities. For more, visit ntcmn.edu
2020-N-031