Northwest Technical College unveiled an art exhibit featuring work created by students at Cass Lake-Bena and Trek North high schools in its Student Success Center during a gallery opening reception on Jan. 17.
The exhibit features 22 works by Cass Lake-Bena students and 18 by Trek North students, and about 20 students in Cass Lake's Introduction to Art course traveled to NTC to participate in the opening.
"This is a privilege for us because we've never had an opening reception like this before," Deborah Ross, visual art teacher at Cass Lake-Bena, said during the reception. "Hopefully this will help our students be able to understand what an opening is for your art and be able to participate."
Darrin Strosahl, NTC's Vice President for academic affairs, welcomed the students to NTC, during an opening introduction.
"We have been building our partnerships with local high schools for the last couple of years and have been intentional about trying to grow that," he said. "Having artwork here is a way to celebrate the artistic talents of you students, and we want to encourage you to be able to display the effort and talent you have put into creating these pieces of art.
"We are also hoping you will feel very proud and encouraged by what you have achieved and be able to say 'what I did is nice and it's valuable.'"
The exhibit is the first of a planned series of art installations in NTC's Student Success Center that will feature art produced by local and regional high school students. The Cass Lake-Bena and TrekNorth exhibit will be open through mid-March.
Contact
---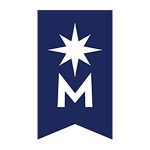 Northwest Technical College, located in northern Minnesota's lake district, has prepared students for fulfilling careers in high-demand fields for more than 50 years. The college's accessible, affordable, hands-on programs also help the region's employers meet their ever-growing need for a highly skilled workforce. NTC serves more than 1,000 students with an excellent education, an open-enrollment policy and affordable tuition. Students may pursue nearly 40 degree, diploma and certificate programs in six distinct career paths. Classes are offered on campus, online, or as a combination of both. NTC is a member of the Minnesota State system of colleges and universities. For more, visit ntcmn.edu
2020-N-030