Northwest Technical College's newly-remodeled Student Success Center was revealed during a ribbon cutting ceremony on Nov. 13. The event was held in conjunction with NTC's first-ever Day of Giving, a 24-hour invitation to give back to the technical college with the goal of raising $50,000.
Students, donors, faculty and staff gathered in the Student Success Center as Darrin Strosahl, vice president of academic affairs, welcomed the crowd of attendees and expressed excitement over what the new space will bring to NTC.
"We are so excited to have our Student Success Center open for students to use," he said. "Here, we can supply the tools and support students need to complete their programs and feel confident in completing their career paths."
Donors Keith and Eva Olson were honored during the ceremony for their generous gift to kick off the Day of Giving in honor of Eva's parents, Jake and Rose Uran. The Olson's donation supports scholarships for NTC students along with a private study room within the Student Success Center named "Rosie's Room," after Eva's mother.
President Faith C. Hensrud thanked the Olsons for their generous donation to support NTC students as they pursue their education.
"We appreciate your gift very much," she said. "It helps us work towards our goal to grow and develop more opportunities for students to complete their degrees here at NTC and achieve our mission of engaging, supporting and preparing our students for rewarding careers."
Students Aaron Patti, a sophomore from Bagley, Minn. studying electrical construction, and Danielle Greiger, a sophomore from Squaw Lake, Minn. studying nursing, spoke about the importance of the Student Success Center during their time at NTC and also the help of Tyler Peterson, Student Success Center director.
"Tyler has helped me with so many things including scholarship opportunities. Without him I wouldn't have known about them," Patty said. "With the new space, you will find me in here everyday – especially on Thursdays when there is free coffee."
Greigor is excited to use Rosie's Room with her colleagues.
"I'm a nursing student and we always get together in groups," she said. "I'm so excited about the study opportunities in the new Student Success Center and the socialization piece as well. It's so nice to meet other students and realize you're not the only one going through struggles."
In addition to the ribbon cutting ceremony, students enrolled in NTC's Automotive Service and Performance program held a car winterization clinic for the Bemidji community in conjunction with the Day of Giving and local sponsors. O'Reilly's Auto Parts donated windshield wiper fluid and NAPA Auto Parts provided small car-kits for participating vehicles.
Contact
Links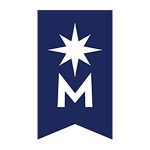 Northwest Technical College, located in northern Minnesota's lake district, has prepared students for fulfilling careers in high-demand fields for more than 50 years. The college's accessible, affordable, hands-on programs also help the region's employers meet their ever-growing need for a highly skilled workforce. NTC serves more than 1,000 students with an excellent education, an open-enrollment policy and affordable tuition. Students may pursue nearly 40 degree, diploma and certificate programs in six distinct career paths. Classes are offered on campus, online, or as a combination of both. NTC is a member of the Minnesota State system of colleges and universities. For more, visit ntcmn.edu
2020-N-018