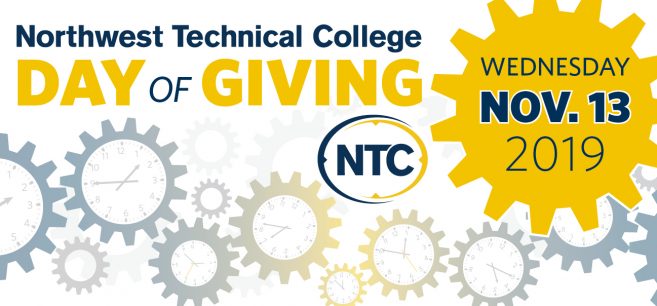 Northwest Technical College will host its first-ever day of giving on Nov. 13. The day will provide an opportunity for alumni, students, parents, friends, staff, faculty and community members to give back to NTC with the goal of raising $50,000 in 24 hours.
"We invite all hands on deck from our local communities to provide scholarships, equipment and program support to the students at NTC," Ashley Johnson, NTC Foundation executive director, said of the day of giving.
Donors are invited to the NTC campus for a variety of events throughout the day including free coffee and donuts at 7 a.m. and a free lunch for the first 100 attendees at 12 p.m. All day staff will be available to provide a tour of the campus and the newly remodeled Student Success Center.
In addition, Raphael's Bakery and Cafe in Bemidji, Minn. will provide multiple ways to give back to NTC students before Nov. 13. On Nov. 5 and 7, 10 percent of all proceeds at Raphael's will go to the NTC Foundation. On Nov. 6, Raphael's will donate half of all proceeds from the sales of their official "NTC Day of Giving donut."
"A gift to the NTC Foundation secures scholarships, cutting edge technology and program support," Johnson said. "Technical education is so important for our future workforce. Students seeking a specific trade or occupation are in high demand – but they often need support to finish their program of choice."
Donors can also make a gift to NTC by texting "NTC" to 50155 or by visiting www.ntcmn.edu/foundation/.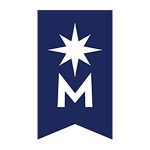 Northwest Technical College, located in northern Minnesota's lake district, has prepared students for fulfilling careers in high-demand fields for more than 50 years. The college's accessible, affordable, hands-on programs also help the region's employers meet their ever-growing need for a highly skilled workforce. NTC serves more than 1,000 students with an excellent education, an open-enrollment policy and affordable tuition. Students may pursue nearly 40 degree, diploma and certificate programs in six distinct career paths. Classes are offered on campus, online, or as a combination of both. NTC is a member of the Minnesota State system of colleges and universities. For more, visit ntcmn.edu
---
2020-N-015