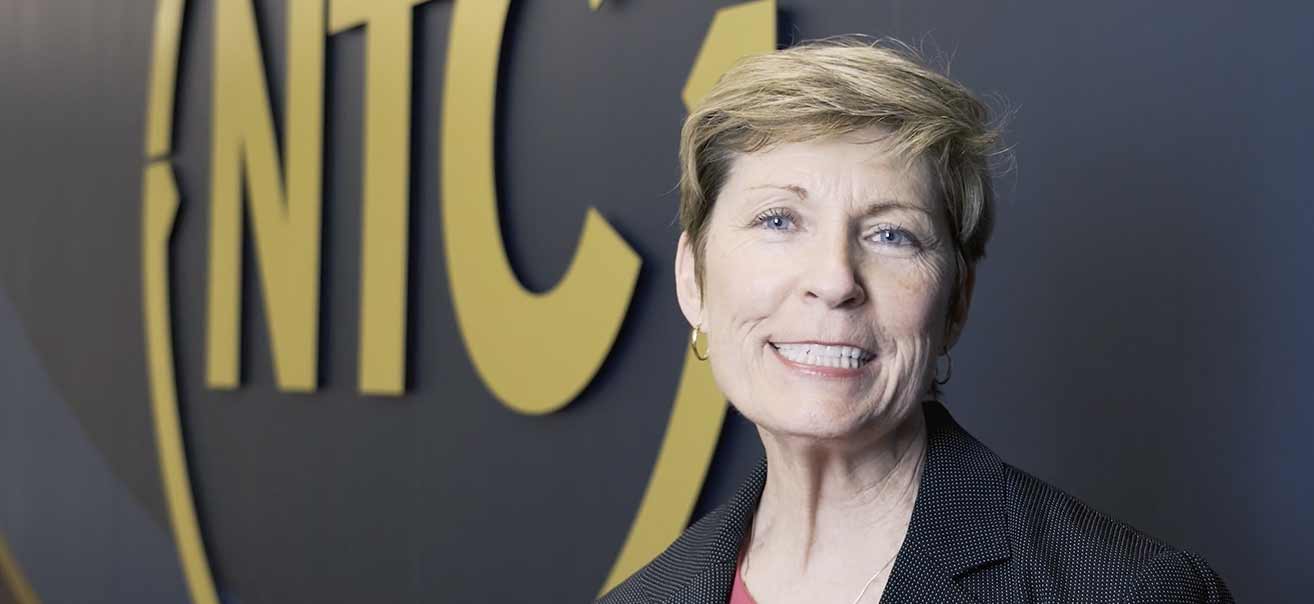 To help meet the pressing demand for nurses in northern Minnesota and beyond, Northwest Technical College in Bemidji has extended its nursing admissions deadline for the Fall 2018 semester to July 30.
Because of the specific aptitude, knowledge and skills required for success in nursing, admission to nursing is a separate process from admission to NTC and is required to enroll in nursing courses.
The college is welcoming additional applicants for both its registered and practical nursing majors, said Michele Brielmaier, director of nursing and health sciences. Licensed practical nurses, often referred to as LPNs, generally provide direct patient care and gather information on patients, but can't perform assessments, which registered nurses (RNs) are able to do.
"We are seeking students who are ready and eager to join the challenging and rewarding profession of nursing," Brielmaier said.
With room still available for additional fall students, it made sense to extend the nursing admissions deadline and help address a chronic shortage of qualified nurses in the Bemidji region, she said. The original admissions deadline was March 1.
The initial steps are the same for prospective students seeking admission to either the practical nursing and registered nursing programs, said Admissions Adviser Lisa Hanson. She is available to answer questions (email | phone) and help individuals determine whether they can meet the nursing qualifications by the new July 30 deadline. Hanson frequently meets with interested students at the college, located at 905 Grant Ave. SE in Bemidji.
Here are the initial steps and key deadlines for interested students:
As soon as possible, apply for admission to NTC and indicate nursing as the intended program of study. The application fee is $20.
By July 20, take the TEAS (Test of Essential Academic Skills), a pre-nursing exam. Prospective students should make sure to choose NTC as their school when registering for TEAS. Practice tests and other preparation information are available online. A score of 53 or above is required for practical nursing, and a score of 64 or above is required for registered nursing. Previous TEAS results may be used if they are from within the past two years.
By July 26, complete the Accuplacer placement test, a web-based tool that assesses college preparedness in reading, writing and math. As a followup, complete any college readiness courses prior to fall semester.
By July 30, send the college a high school transcript or GED. This must be received by July 30.
By July 30, individuals with prior credits from one or more other colleges should share an official transcript from those schools. NTC can automatically access transcripts from any college or university in the Minnesota State system.
Contact Lisa Hanson at NTC for detailed information on required pre-requisites for admission to the nursing and practical nursing programs, as well as prior GPA requirements and clinical requirements such as CPR certification.
Applications will be reviewed immediately after the July 30 deadline. The NTC Nursing Office will notify applicants of their status.
Contact
---
2018-N-R-006
Northwest Technical College, located in northern Minnesota's lake district, is an open, inviting technological learning organization. For more than 40 years, the college has valued life-long learning and the worth and dignity of all people. The college serves 900 students with a high-quality education, an open-enrollment policy and affordable tuition. NTC offers nearly 60 degree, diploma and certificate programs in areas such as business, health, human and protective services and environmental and industrial technology. Classes are offered on the Bemidji campus, online, or as a combination of both. NTC is a member of the Minnesota State system of colleges and universities.