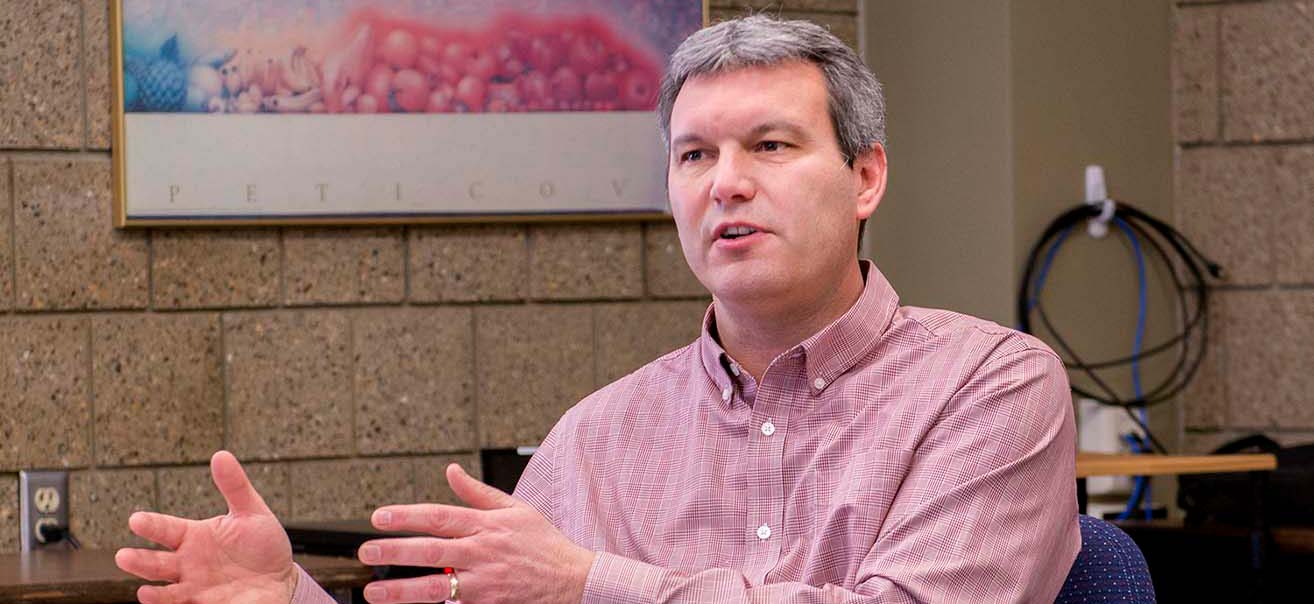 A group of north-central Minnesota industrial leaders gathered at Northwest Technical College Dec. 12 for a listening session to explore a potential new commercial refrigeration program at the college.
Northwest Tech is evaluating its current residential plumbing and heating, ventilation and air conditioning (HVAC) program and exploring ways to further focus and expand the program.
"We have HVAC and plumbing programs here with strong enrollment," said Darrin Strosahl, NTC's vice president for academic affairs. "That program is running well – we had to add lab sections this year. We want to explore how we can change focus and add a commercial refrigeration program without leaving residential behind."
Jeff Brower, a member of NTC's plumbing faculty who is helping lead the exploration of commercial refrigeration while on sabbatical, says the effort is in direct response to industry demand for skilled workers in this field.
"We're seeing demand has grown so big that organizations are offering their own opportunities for higher-level training," he said. "The industry is starting to move, and we should be there."
The listening session included representatives from Higgins Plumbing and Heating of Bemidji; Carlson & Stewart Refrigeration from Sauk Rapids; Naylor Heating & Refrigeration of Bemidji; and St. Cloud Refrigeration.
"We need to hear from you as business and industry," Strosahl said. "We need you to tell us 'if you're going to do this, this is what we need from you.'"
Nearly all of the business representatives present mentioned a perceived shortage of skilled employees available to the commercial refrigeration industry, and all encouraged Strosahl to craft a program that would focus on preparing graduates with a high level of electrical and electrical controls knowledge.
"In St. Cloud, all of our competitors are in the same boat — everyone in every territory we go into has a labor shortage," said Cory Schreifels of Carlson & Stewart Refrigeration. "I think there is demand. What we're looking for, different from everyone else, is a commercial HVAC or refrigeration guy — they don't do residential, they're strictly business-to-business on larger, more technical jobs. And that's harder to find."
They also suggested that NTC separate its plumbing and HVAC programs and create a program that focuses specifically on heating and refrigeration, leaving plumbing aside — a path Strosahl said NTC is already exploring.
"Students need to understand theories and realize that they're learning something that's quite unique," said Charlie Ward from Higgins Plumbing & Heating. "It's not just knowing voltage or replacing parts, but knowing how to trace and track and troubleshoot. There are so many different kinds of refrigerant that it's almost impossible to learn in two years. So we're looking for that strong foundation."
The shortage of workers has created a labor market where skill is rewarded. Dave McCollum of Naylor's said salaries of $30-60 per hour are common, even early in a person's career, and Schreifels described an employee in his company who earns more than $45 per hour.
"He's making $100,000-plus per year and he's only working half the year," he said. "It's based on experience and responsibility — even if you are two years out of school but can do it all, you'll be making a lot more than a guy who's 10 years out but can't do as much."
Strosahl and Brower will begin exploring a potential curriculum for a commercial refrigeration program based on feedback received during the listening session. When finalized, the program may contain elements of the college's existing plumbing/HVAC program and construction electricity program, and may include new courses.