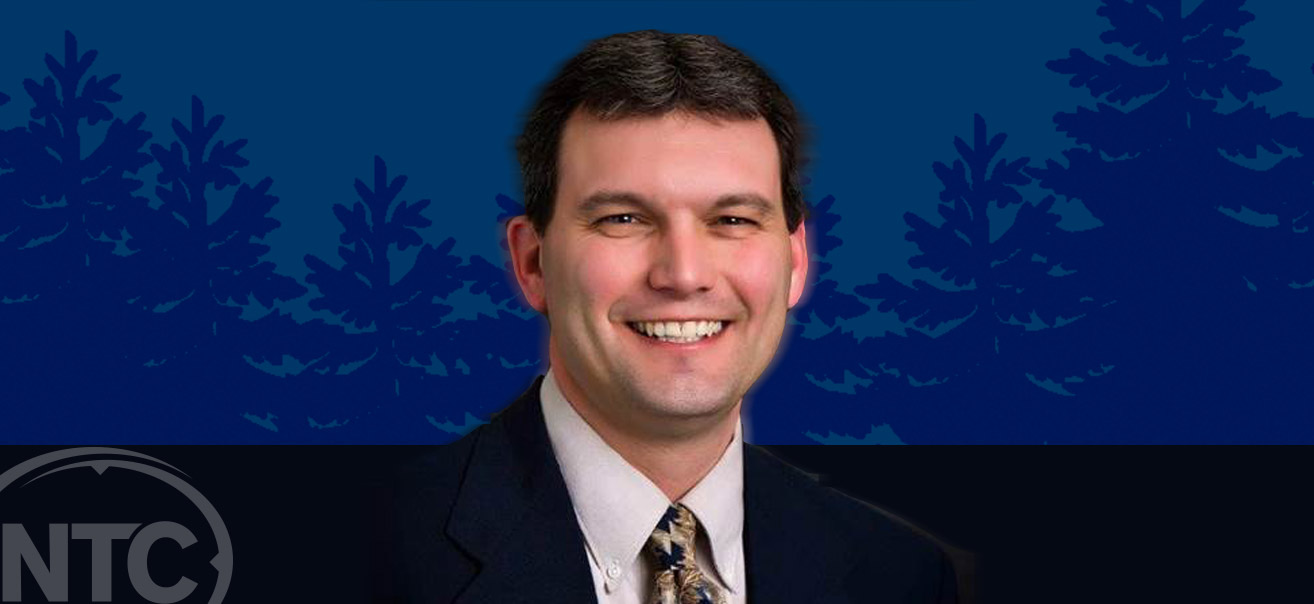 Darrin D. Strosahl, currently academic dean of skilled trades and industry division at St. Cloud Community and Technical College, has been named vice president for academic affairs at Northwest Technical College.
"I am excited to have Darrin joining us as vice president for Northwest Technical College," said Dr. Faith C. Hensrud, president of Northwest Technical College and Bemidji State University. "He is a genuine, thoughtful and dynamic leader with a passion for technical education. He is very familiar with this region and has exceptional experience developing strong relationships with industry partners and K-12 education leaders across the state."
Strosahl has served St. Cloud Technical and Community College in St. Cloud, Minn., as academic dean of skilled trades and industry division since 2015. He oversees 32 faculty members in the college's construction, manufacturing and transportation departments, reviews and evaluates instructional programs and directs instructional management functions for the division.
"I am thrilled to be joining Northwest Technical College and am excited to work cooperatively to provide a key resource for the community's workforce development," Strosahl said. "NTC is uniquely positioned to bring local schools, business and industry and higher education together to improve career education and create the highly skilled workforce needed for the future."
Before joining St. Cloud Tech, Strosahl spent 18 years as a high school administrator throughout Minnesota. He started as an administrative assistant and athletic coordinator at John Marshall High School in Rochester, Minn.; spent three years as a principal and athletic director at Martin County West High School in Sherburn, Minn.; and principal at Kingsland High School in Spring Valley, Minn., for six years. From there he moved into superintendent roles, first at Kingsland Public Schools in Spring Valley/Wykoff, Minn., and then at Foley Public Schools in Foley, Minn.
Before moving into administration, Strosahl was a vocational agricultural educator at John Marshall High School and held several positions and internships in the private sector.
He is a member of the board of directors for the Minnesota Transportation Center and the 360 Manufacturing Regional Center of Excellence, a consortium of schools that includes Northwest Technical College and is directed by Bemidji State University. He also is a member of the Workforce and Training Committee for the Minnesota Medical Manufacturing Partnership.
Strosahl has a bachelor of science in vocational agricultural education from the University of Minnesota and a master of science in educational leadership from Winona State University.
Strosahl succeeds Jan Doebbert, who has served as interim vice president for academic affairs at the college since March. Strosahl will begin work at NTC June 5.
Northwest Technical College, located in northern Minnesota's lake district, is an open, inviting technological learning organization. For more than 40 years, the college has valued life-long learning and the worth and dignity of all people. The college serves 900 students with a high-quality education, an open-enrollment policy and affordable tuition. NTC offers nearly 60 degree, diploma and certificate programs in areas such as business, health, human and protective services and environmental and industrial technology. Classes are offered on the Bemidji campus, online, or as a combination of both. NTC is a member of the colleges and universities of Minnesota State.
---
2017-N-L-016