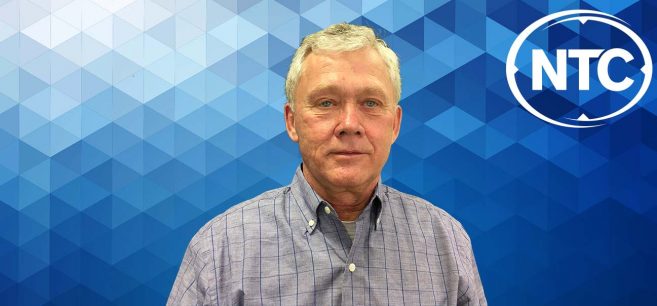 Northwest Technical College in Bemidji has appointed Dr. Jan Doebbert, formerly of Alexandria Technical & Community College, as its new interim vice president for academic affairs.
Dr. Jan Doebbert
Click to download high-res photo
Doebbert, who started on Monday, March 13, replaces Paula Langteau, who had been in the interim role since September. She has resigned to devote more time to completion of a doctoral degree in higher education.
Before Doebbert retired from ATCC in December 2015, he had been executive vice president of academic and student affairs there since 2007. He served at the college for more than 30 years, beginning in 1985 as an instructor at what was then Alexandria Technical College and advancing through a series of roles, including work as dean of technology/chief information officer from 1997 to 2007. Since 2016, Doebbert has been president of Elton Consulting and Business Solutions, LLC.
Dr. Faith Hensrud, president of NTC and Bemidji State University, said Doebbert will provide experienced leadership as the college concludes a nationwide selection process for a permanent vice president of academic and student affairs. One or more finalists for that position will visit Bemidji this spring for campus and community interviews, ahead of an anticipated start date of July 1.
Hensrud said she is confident Doebbert will help NTC continue to move forward during the transition.
"Jan will join with us and our community partners as we seek to grow enrollment, build appreciation for our strong academic programs and continually raise the bar in all areas," she said.
Langteau is stepping away to complete her dissertation for a doctorate in higher education policy and leadership from the University of Pennsylvania.
"We are grateful to Paula for her outreach to the Bemidji-area community and strategic contributions to the future of Northwest Technical College," Hensrud said.
Contact
Scott Faust, director of communications and marketing, Bemidji State University and Northwest Technical College; (218) 755-2986, sfaust@bemidjistate.edu
Northwest Technical College, located in northern Minnesota's lake district, is an open, inviting technological learning organization. For more than 40 years, the college has valued life-long learning and the worth and dignity of all people. The college serves 900 students with a high-quality education, an open-enrollment policy and affordable tuition. NTC offers nearly 60 degree, diploma and certificate programs in areas such as business, health, human and protective services and environmental and industrial technology. Classes are offered on the Bemidji campus, online, or as a combination of both. NTC is a member of the colleges and universities of Minnesota State.
---
2017-N-L-012