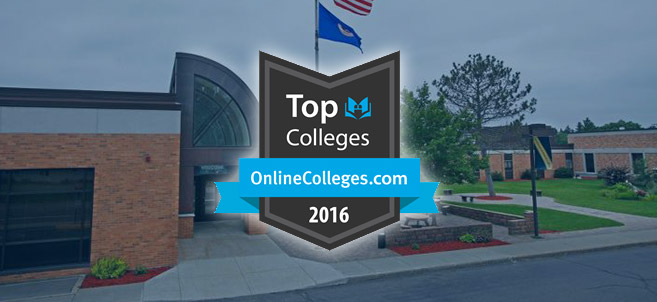 The website Online Colleges has ranked Northwest Technical College's online programs as fourth-best in the state of Minnesota.
NTC's online degree programs received a score of 98.5 on the ranking's normalized 100-point scale. The ranking made note of NTC's low tuition, its percentage of students enrolled in at least one online course and its accredited programs. Among public institutions, NTC ranked second behind only North Hennepin Community College.
About OnlineColleges.com
OnlineColleges.com provides reliable information about online colleges and degree programs, helping match students with potential programs and institutions based on subject, location and degree level. The site ranks more than 2,500 accredited colleges and universities on a variety of factors, including affordability, student services and the availability of online programs. Prospective students can use the Online Colleges website to browse institutions and programs based factors he or she values.
Contact
Links
Northwest Technical College, located in northern Minnesota's lake district, is an open, inviting technological learning organization. For more than 40 years, the college has valued life-long learning and the worth and dignity of all people. The college serves 900 students with a high-quality education, an open-enrollment policy and affordable tuition. NTC offers nearly 60 degree, diploma and certificate programs in areas such as business, health, human and protective services and environmental and industrial technology. Classes are offered on the Bemidji campus, online, or as a combination of both. NTC is a member of the colleges and universities of Minnesota State.
---
2017-N-L-007