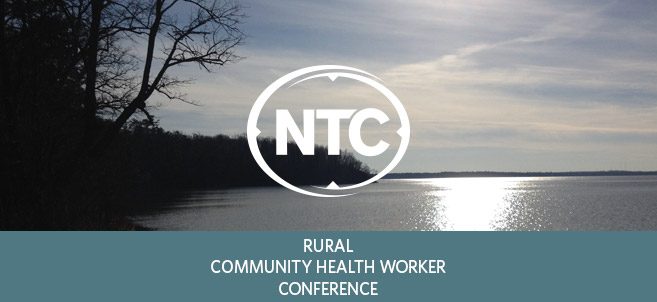 Community Health Workers from across Minnesota will gather at Northwest Technical College in late October for the inaugural Rural Community Health Worker Conference.
The one-day conference begins on Oct. 21 at 9 a.m. on the NTC campus.
The conference is intended for employers of Community Health Workers and potential employers, and for rural Community Health Workers to network with colleagues and to learn strategies for advocating for their own roles in the health care system.
Presenters from a broad spectrum of health care-related fields, including NTC faculty, Sanford Health employees and other community health professionals from the region, will present on subjects including:
strategies and techniques for rural Community Health Workers to advocate for their roles in a workplace or community,
employer-focused sessions to illustrate ways Community Health Workers can be implemented into a practice,
networking sessions for employers to connect with colleagues who are successfully using Community Health Workers in a practice,
increase awareness of third-party billing and other sustainability opportunities, and
evidence-based studies on ways Community Health Workers can positively influence public health by reducing health care costs, increasing patient satisfaction and improving patient outcomes.
"We want to give people in rural areas the tools they need, and to show employers how they can implement Community Health Workers into existing practices," said Wendy Potratz, an instructor in NTC's Community Health Worker program. "We also want to create awareness of Community Health Workers as a profession. There is good work being done with CHWs in the Twin Cities, but that's been slow to trickle out to the rural areas of the state."
The Rural Community Health Worker Conference is sponsored by Northwest Technical College, Sanford Health and Sage Programs of the Minnesota Department of Health.
Continuing Education Units
NTC is offering six hours of non-credit Continuing Education Units (0.6 unit) for conference attendees. For an additional $25, attendees will receive paper certification confirming participation in the conference and a record of CEUs earned.
HOTEL INFORMATION
A block of rooms is available under the name CHW-Conference at Bemidji's Hampton Inn. Call (218) 751-3600 to reserve a room prior to Oct. 6.
Registration Information
The conference carries a $15 registration fee, which includes lunch. An early-bird rate of $10 is available for anyone who registers prior to Oct. 7. Registration for attendees interested in obtaining Continuing Education Unit credit is an additional $25. Attendees must be at least 18 years of age.
Presentations
Community Health Worker and Employer Panel – Connie Norman (Sanford Health), Monica Aido-Abrahams (HCMC), LaShawna McKinney (HCMC), Foua Choua Khang (Healtheast)
Case Study: Nobles County Experience: Community Health Worker Recruitment and Hiring – Terri Janssen (Nobles County)
Community Health Worker Successes, Sustainability and Employer Support – Kay Herzfeld (Minnesota Department of Health)
Measuring Community Health Worker effectiveness and Tracking Success – Angie Stevens (Minnesota Department of Health)
Community Health Worker Self-Advocacy and Strategies – Connie Norman (Sanford Health), Deb Hernandez (HDC)
Successful implementation of Community Health Workers in a Rural Community Dental Clinic – Jeanne Larson (Northern Dental Access Clinic)
Hubbard County FATHER project – RaeAnn Mayer (St. Joseph's), Joe Johnson (St. Joseph's)
Contact
Northwest Technical College, located in northern Minnesota's lake district, is an open, inviting technological learning organization. For more than 40 years, the college has valued life-long learning and the worth and dignity of all people. The college serves 900 students with a high-quality education, an open-enrollment policy and affordable tuition. NTC offers nearly 60 degree, diploma and certificate programs in areas such as business, health, human and protective services and environmental and industrial technology. Classes are offered on the Bemidji campus, online, or as a combination of both. NTC is a member of the colleges and universities of Minnesota State.
---
2017-N-R-002